Isiah Thomas opens up about a surprising phone call he received from Karl Malone - "He almost started crying on the phone"
Isiah Thomas recently opened up about Karl Malone reaching out to mend their relationship.
 legend  was unpopular among his peers during his playing days, and it was often most evident during games.
The Chicago native was as hard as they came in the 80s and early 90s, and his resilience as an undersized point guard spearheaded the most physical team in NBA history.
When competition goes too far
Thomas wasn't afraid of anything during battle, and his combination of natural talent and fearlessness led the Pistons to back-to-back NBA championships in 1989 and 1990.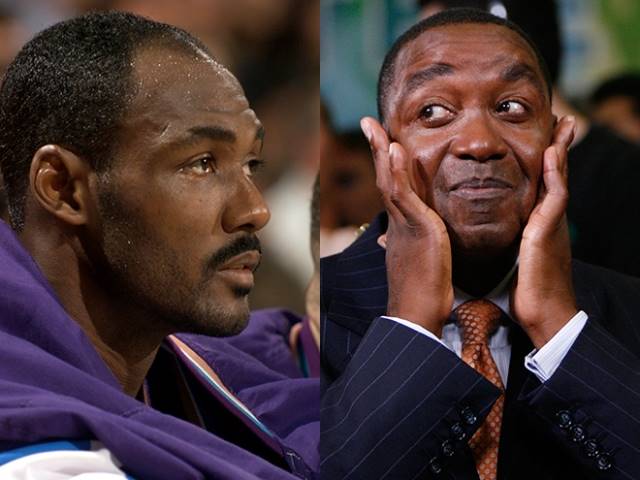 On a few occasions, however, his competitive nature manifested its way into hostile physical acts, with the most notable occurring on December 14th, 1991, when he received an elbow from Utah Jazz's  that left him with 42 stitches.
On a recent episode of  Thomas sat down with Peter Vecsey to discuss the incident and the relationship healing that followed all these years later.
Before that bloody moment between the pair, Thomas had dropped 44 points on Malone's teammates and Jazz legend John Stockton. Unfortunately for him, after a drive to the basket that resulted in the collision of both players, Thomas was left in a pool of blood, and a scuffle between both teams quickly followed.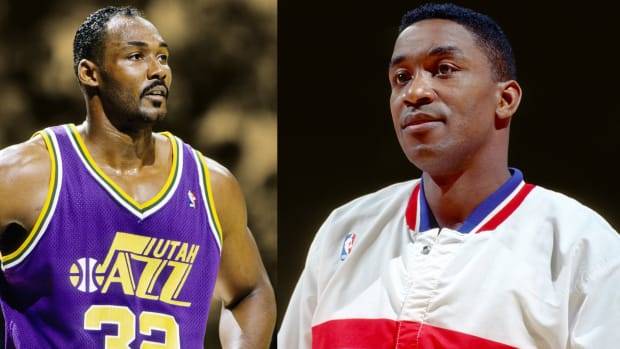 Malone was subsequently ejected from the contest, fined $10,000.00, and received a 1 game suspension for his actions.
Thomas even said that the next time Malone came to play in Chicago, his older brother and a few other people were waiting for him in front of the hotel, which resulted in Malone getting moved to another location
"."
All is forgiven
It only took 28 years, but it looks as though Thomas and Malone are finally in a good place with the bad blood well and truly behind them.
Both have since been inducted into the Basketball Hall of Fame, and while Thomas remains a consistent part of the current NBA community, Malone prefers to live a quiet life away from the game that gave him his riches.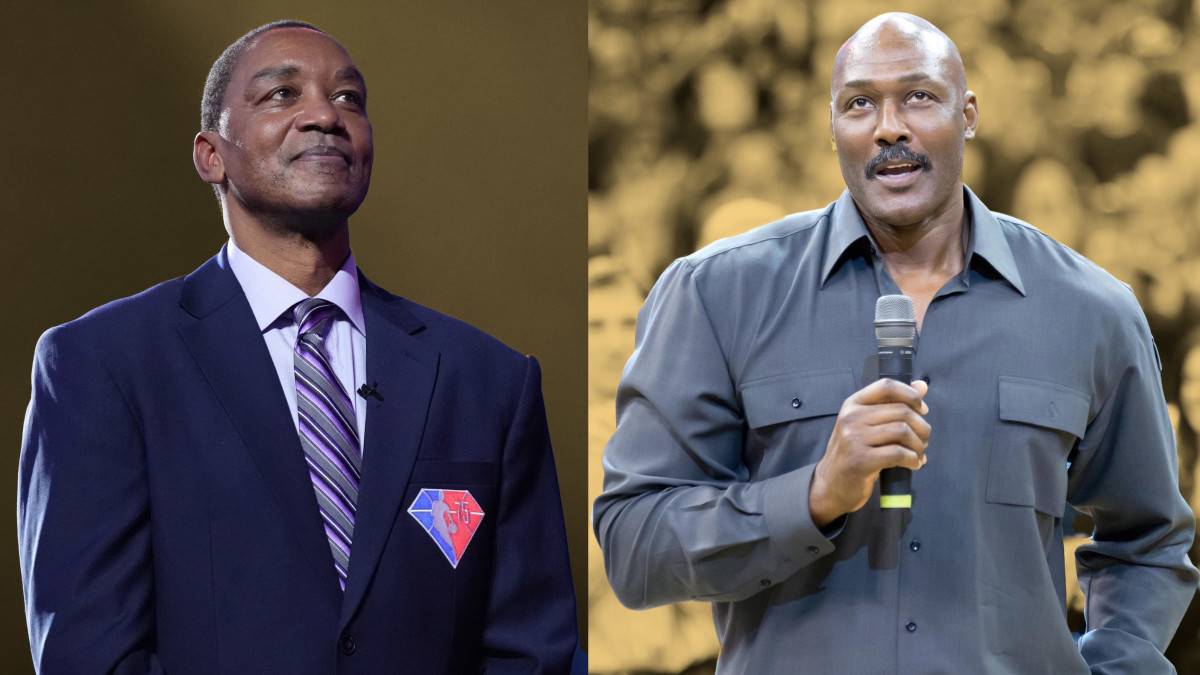 That isn't the first time an NBA player has apologized for his actions during his playing days, and it certainly won't be the last.