Carrie Underwood's legs became a surprising talking point at the CMT Music Awards on Sunday night.
The country music singer was nominated for several awards, presented one, and performed her song "Hate My Heart" at the ceremony, but it was her legs that got the internet talking.
Underwood, who turned 40 in March, wore a sparkly silver outfit that accentuated her pins—something that was commented on, and occasionally criticized by social media users."Carrie Underwood should never not show off her legs," wrote the official account for the podcast Chicks In The Office, sharing a picture of Underwood on the red carpet.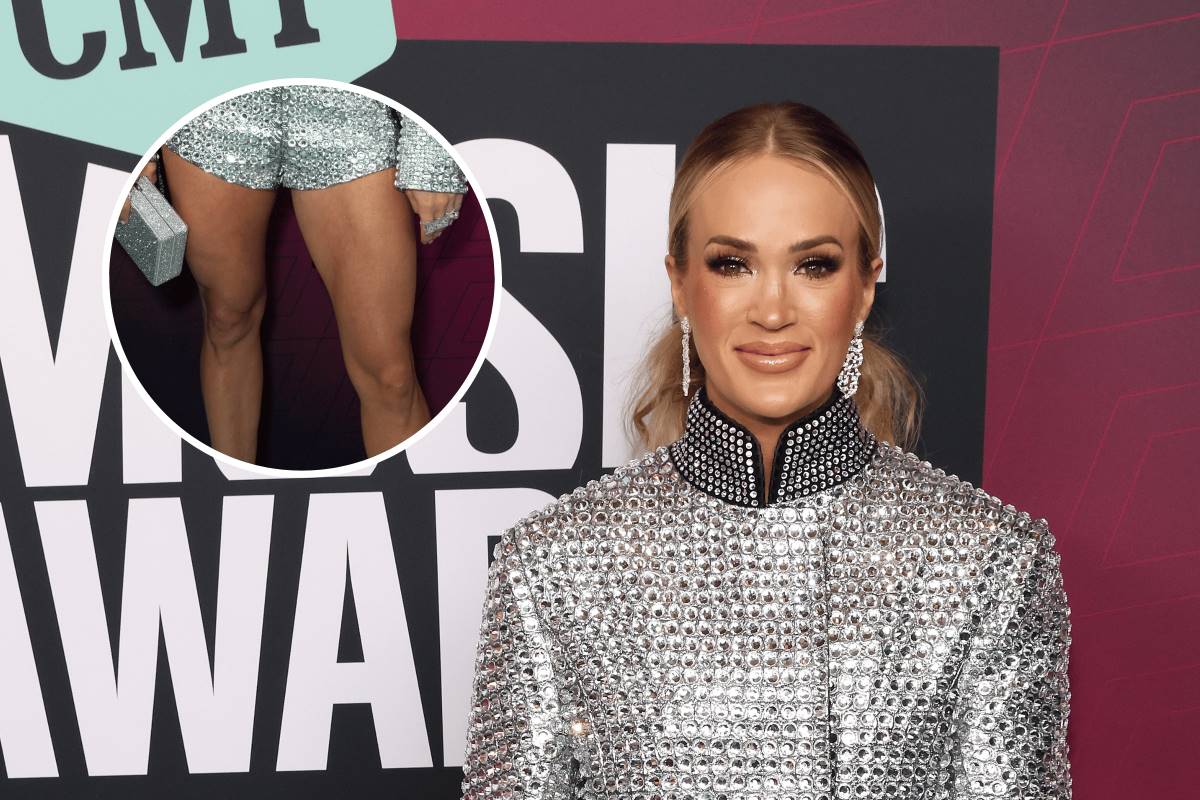 Main image, Carrie Underwood is pictured at the CMT Music Awards in Austin, Texas, on Sunday, April 2, 2023. Underwood's legs, inset, have become a talking point on social media.