"A Flunked Medical": How Dennis Rodman Could Have Eliminated Michael Jordan's GOAT Case in 1986
All throughout the NBA circles, be it official channels, former players, current players, or fans, Michael Jordan is considered as a GOAT candidate, if not the GOAT himself. While he's considered the Greatest of All Time, MJ did not get there alone. A big part of his success is credited to his former teammates. Jordan couldn't have been himself if he didn't have teammates like Scottie Pippen, Dennis Rodman, etc, and a coach like Phil Jackson.
Before helping Jordan and the Bulls win three titles, Rodman used to play for the Pistons and the Spurs. Drafted in 1986 as the 27th pick by the Pistons, Rodman's NBA dream was about to end right before it was about to start.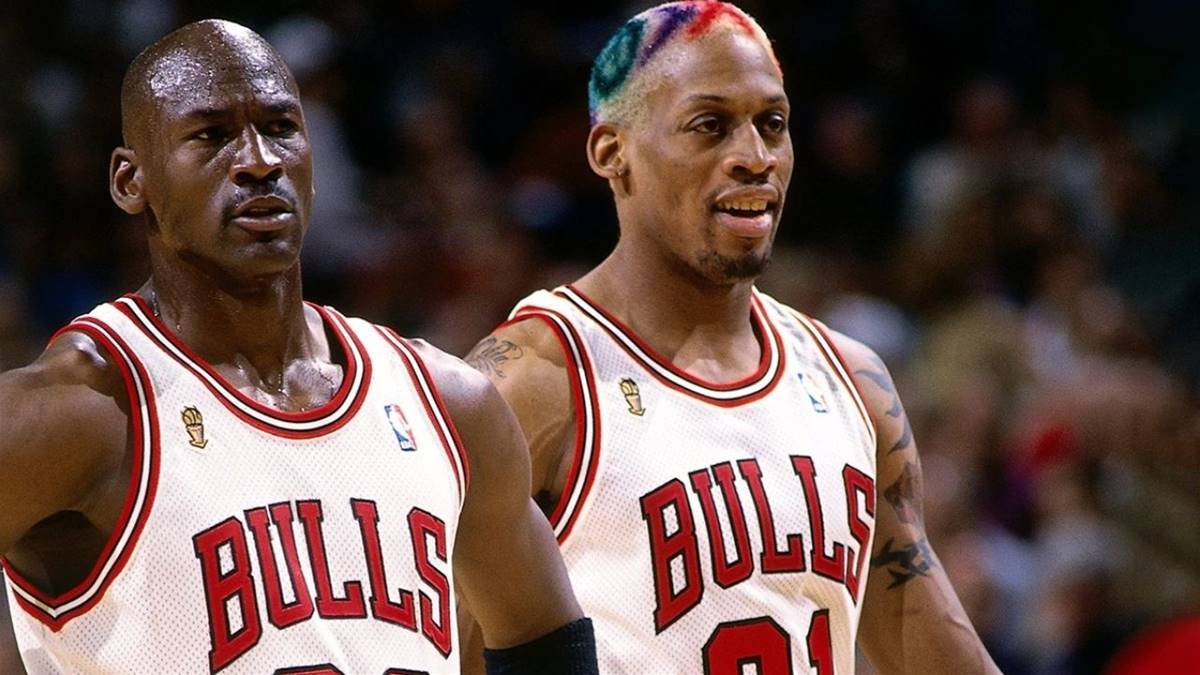 While teams require players' medical records and test results before the Draft nowadays, things were different back then. The Pistons ran Rodman through a medical screening after drafting him, and the results weren't favorable.
Dennis Rodman failed his medical due to a 'flunked ECG'
Back in the day, NBA teams used to draft a player, and then have their medicals done, before signing them on to a deal. Dennis Rodman almost missed out on his NBA chance due to a failed test during his medical.
According to the , Rodman flunked his ECG test. If you aren't familiar with it, an ECG, or an electrocardiogram test is a non-invastive test. It is used to detect the electrical activity of the heart. Basically, it tells us about heart conditions like abnormal heart rhythms or coronary heart disease.
Well, it was almost like his heart was about to burst from excitement. In a statement to the Tribune, Rodman said,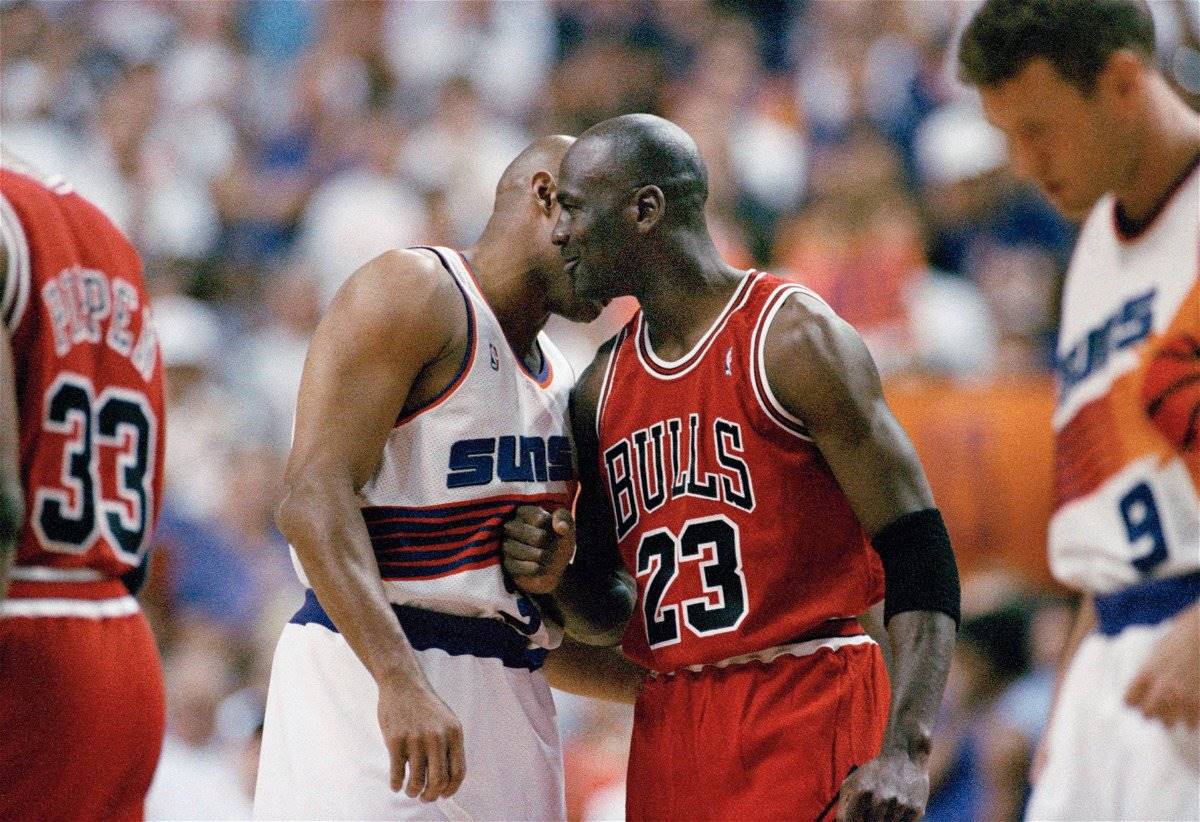 Considering the beginnings he came from, it is clear why Rodman was ecstatic to be where he was. However, his happiness could have deeply impacted Michael Jordan's GOAT case.
How important was Rodman to Michael Jordan and the Bulls?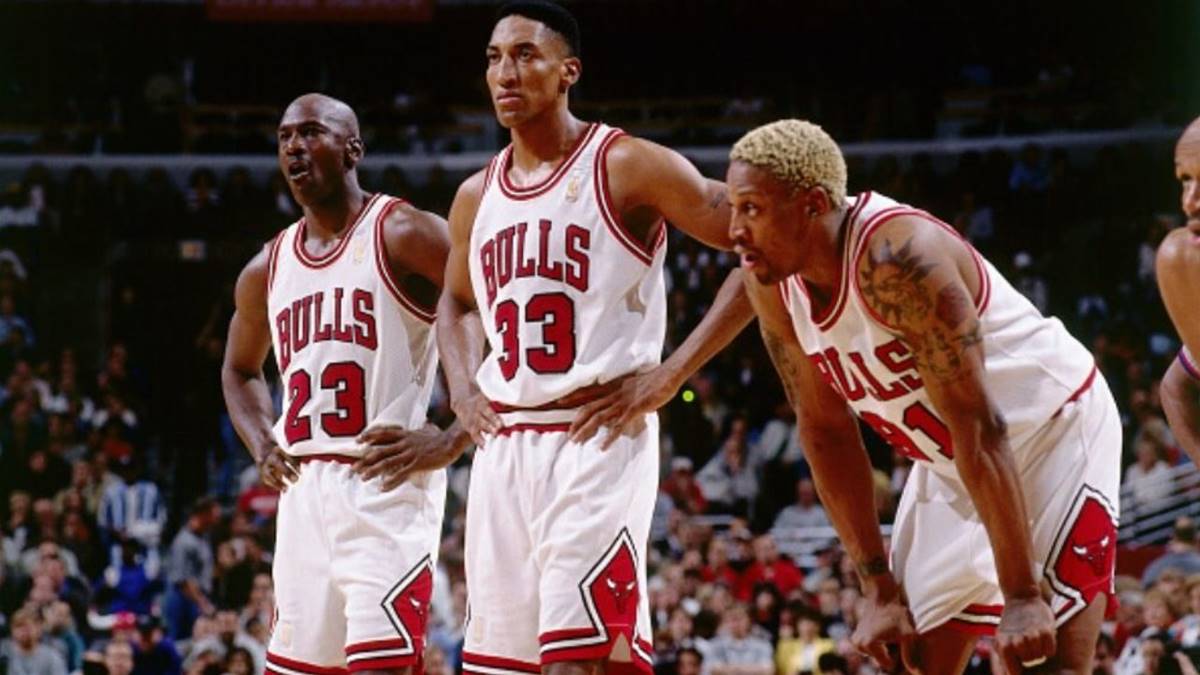 Dennis Rodman was not a player who could go out and give you thirty points. He was a great rebounder, and an excellent defender. In fact, he is often considered as one of the best rebounders the game has seen and once again, one of the best defenders.
The Bulls knew what he brought to the table, and needed exactly that. Signing with the Bulls in 1995, Rodman played three seasons with MJ and Scottie Pippen. During those three years, the Bulls went on to record their second three-peat of the decade.
While Rodman did give the team some headaches, his brilliance on the court more than made up for the same. If Rodman had never made through that initial medical in 1986, who knows how the GOAT conversation would have been.