Gwen Stefani is a real-life Black Swan in must-see feathered mini skirt and fishnets!
is known not only for her chart-topping singing career but her daring wardrobe choices and her latest look is no exception.
The No Doubt singer, 54, debuted a fabulous new look on the set of where she is coaching her team through the battles stages. Think a grungy look meets workwear and you have Gwen's Dolce and Gabbana look.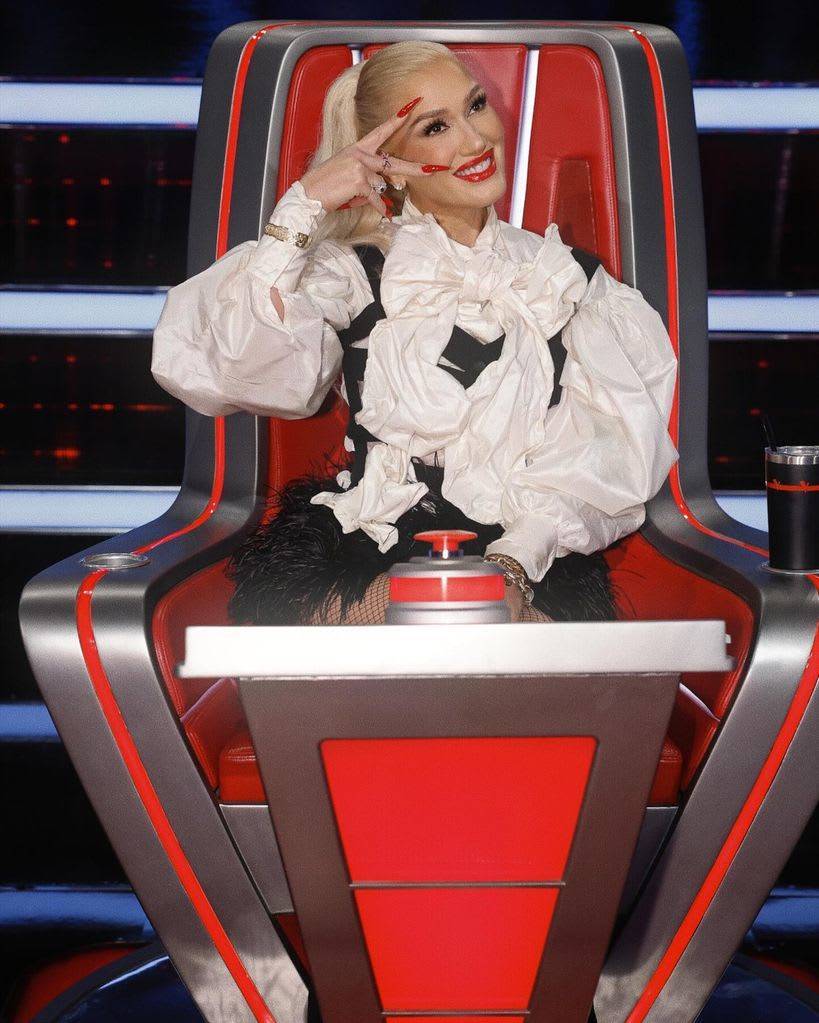 © Instagram
Gwen wore a scrunchy oversized white shirt with a satin finish featuring a large bow under a black criss-cross corset bodice - the coolest way to dress up a workwear shirt.
It was her piece that stole the show. Her super mini skirt was covered in black feathers and an extra sprinkling of showbiz was served by her black fishnet stockings.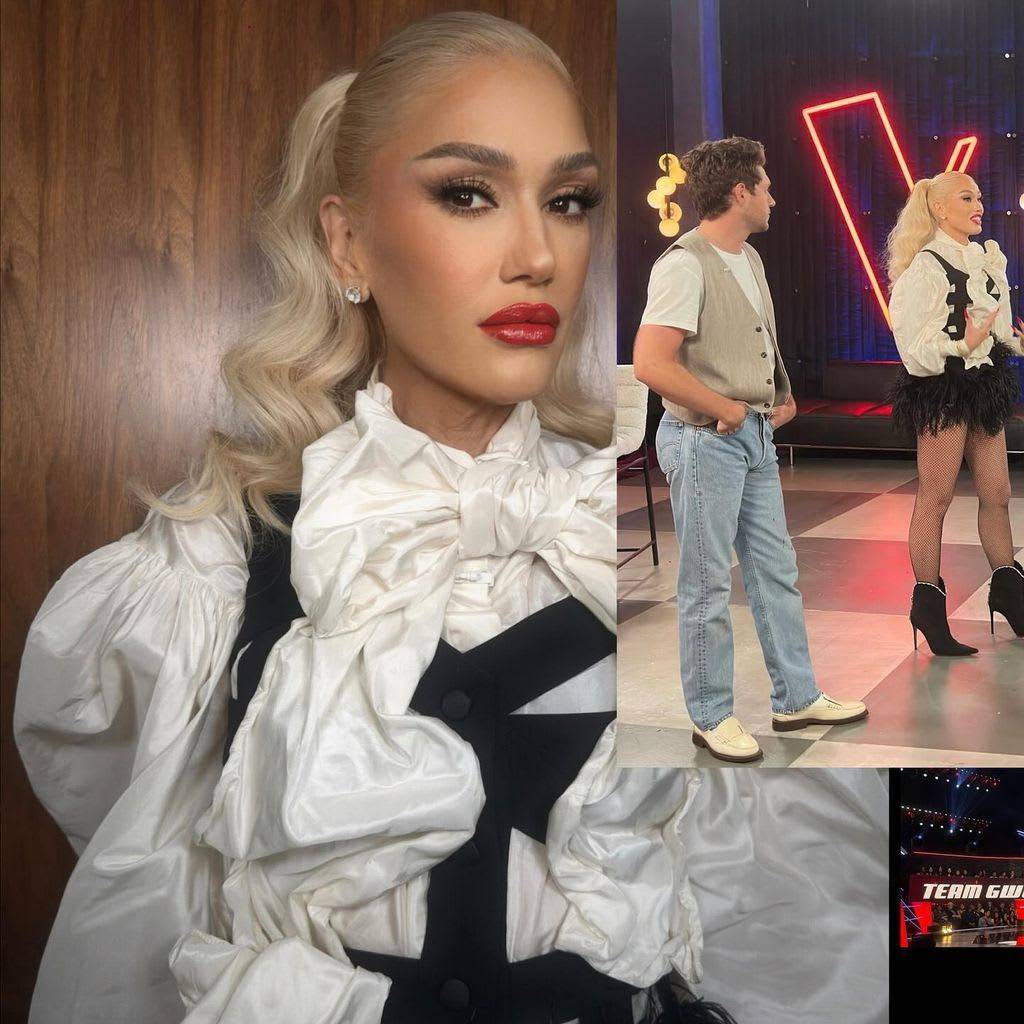 © Instagram
A simple shoe would be way too understated for a fashion icon like Ms Stefani who opted for a diamonte-encrusted black ankle boot with sparkly tassels down the back. In true Gwen style, coach wore a statement red lip with a satin finish and a neutral cut crease eye look with bold black wing eyeliner.
Adding the finishing touches were pillar box red stiletto nails for the added sense of glamour and a voluminous ponytail in old Hollywood waves.
Fans of the singer wasted no time in darting to the comments section of Gwen's Instagram post showing the look. One user commented: "Shake your feathers fashionista Gwen Stefani", while another wrote: "I love all of your serves from the voice! No one can serve up a look as good as you can."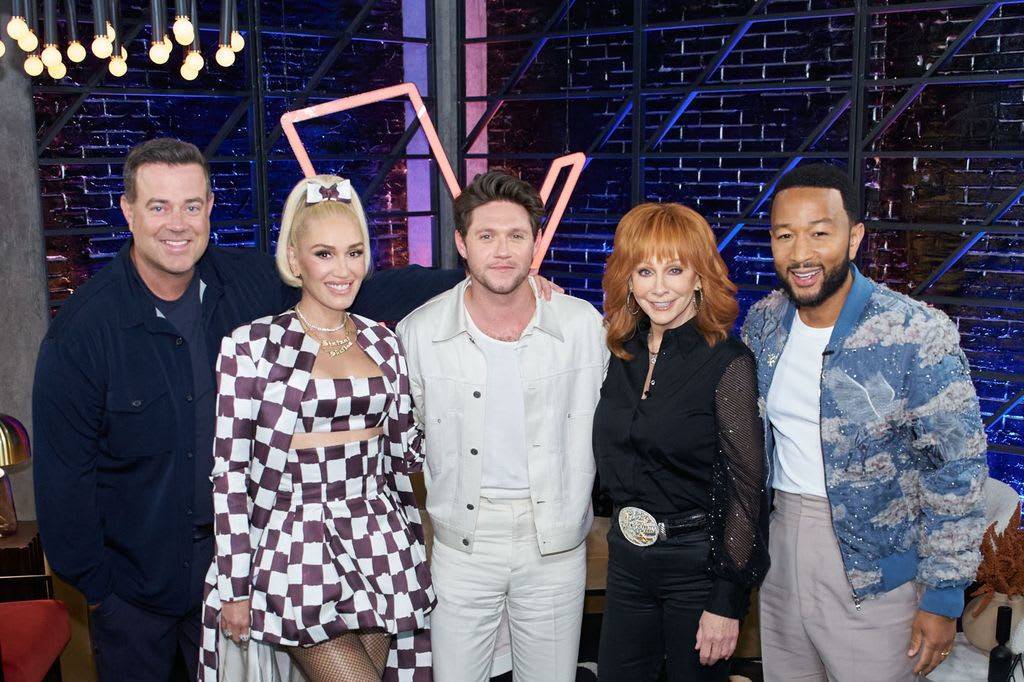 © Getty
This isn't the first time that the 'Don't Speak' singer has wowed in a on the set of The Voice. Gwen, who is married to former coach , wore a black and white check skater skirt and crop top ensemble with a matching floor-length jacket with the statement tights. The classic red lip also made an appearance on this occasion.
© Getty
The vocalist has also been known to rock feathers on more than one occasion. Gwen debuted a duck egg blue mini dress covered in feathers from her red chair on NBC's hit singing contest and added her characteristic edge with black latex boots.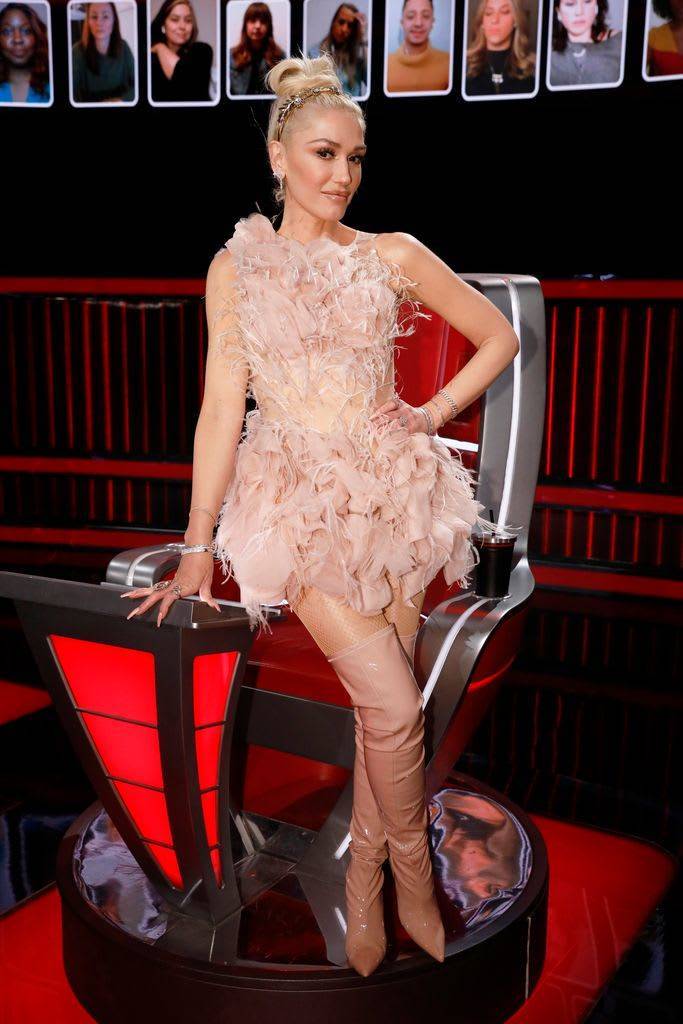 © Getty
She also rocked a ballerina look but with a softer side in the baby pink feathered dress, she wore on the show with over-the-knee nude patent boots and a ballet bun in her hair. Less and more on this one.
When not rocking daring looks on the set of , the mother-of-three is often and country singer Blake Shelton. The pair met in 2014 on the set of the NBC show and later started dating in 2015. The pair wed in 2021 and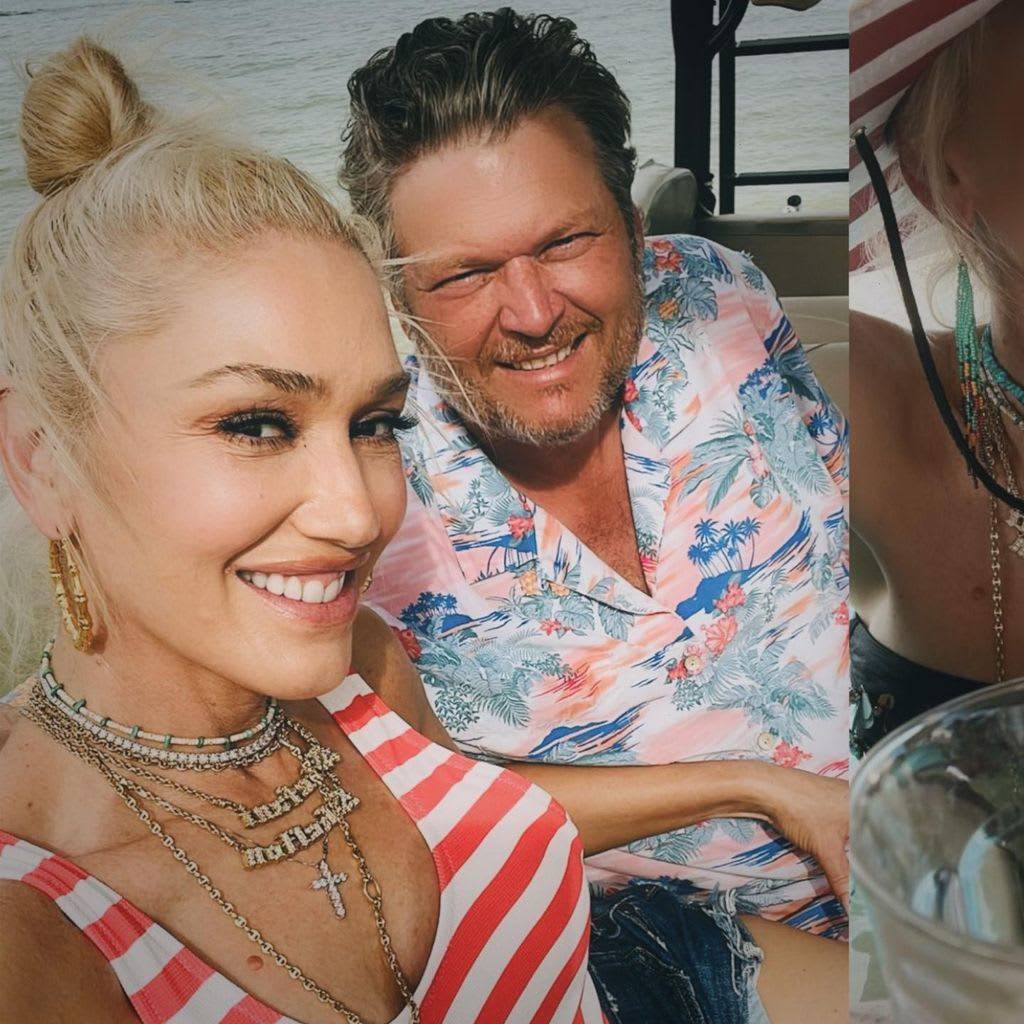 © Instagram
Gwen took to Instagram this summer to share sweet intimate pictures of the pair relaxing on a boat amidst Fourth of July celebrations. from her previous marriage to Bush singer – Kingston, 17, Zuma, 15, and Apollo, nine – and Gwen has shared that
DISCOVER: 
We wouldn't expect anything less than fabulous from Gwen as a star who keeps the fashion stakes exceedingly high. We can always get behind a black and white outfit paired with a red lip but the added feathers elevate the look to another level. How very Gwen Stefani of her.