German Shepherd Cries With Joy When Finally Reunited With Owner After Months Apart
And when we're gone a while, there is no one who will give you a heartfelt welcome, quite like a dog. They make you feel so incredibly loved – and there is scientific research to back up this feeling. Apparently, there is plenty of scientific findings that when a person looks at their dog, the hormone oxytocin is produced – the same hormone that the body produces when they look at their small child. This is what leads to us literally seeing our pets like our children, as well as experience that bond that makes us feel that our dogs understand us and our emotions. Of course, there is also plenty of evidence to suggest our dogs can indeed read us and understand us.
The video starts by showing the mother of the German Shepherd, who's called Freya, letting the doggo outside. The dog is unaware of the fact that the person she's been longing to reunite with, is waiting for her just around the corner. It was her dad that returned from a couple of months-long business trips.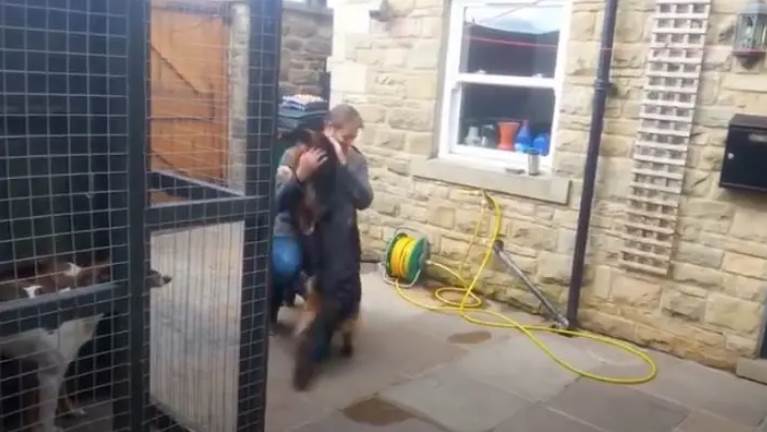 After a few seconds of complete shock, Freya bursts into a squeaky cry of joy. She just can't believe her eyes, and certainly can't contain what she's feeling right now. She wags her tail and runs around her dad in circles, before collapsing into his arms. These several seconds truly capture what people and dogs mean for one another. For a few seconds, Freya was undoubtedly the happiest dog on earth.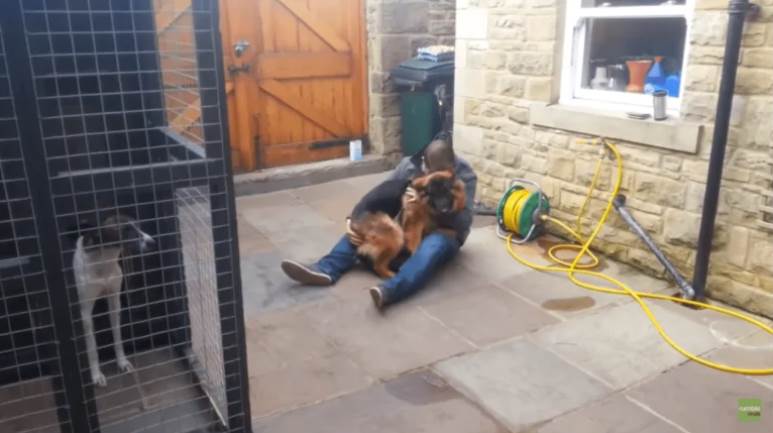 One commenter jokingly wrote: nd another added:
You can watch the precious moment in the footage below: