, the versatile rock star, and renowned TV personality, has always been a force to be reckoned with in the music industry. 
From her captivating vocals to her unmatched style, she's captured hearts worldwide. This week, she's set to capture yet another milestone, which she eagerly shared with her vast followers on social media.
On Tuesday, Instagram was treated to a professional, glamorous headshot of the 54-year-old Hollaback singer. 
More than just a stunning photo, the accompanying caption held a delightful revelation. Gwen is set to be immortalized on the Hollywood Walk of Fame with the "2,764th star." This monumental recognition will take place in Hollywood, California.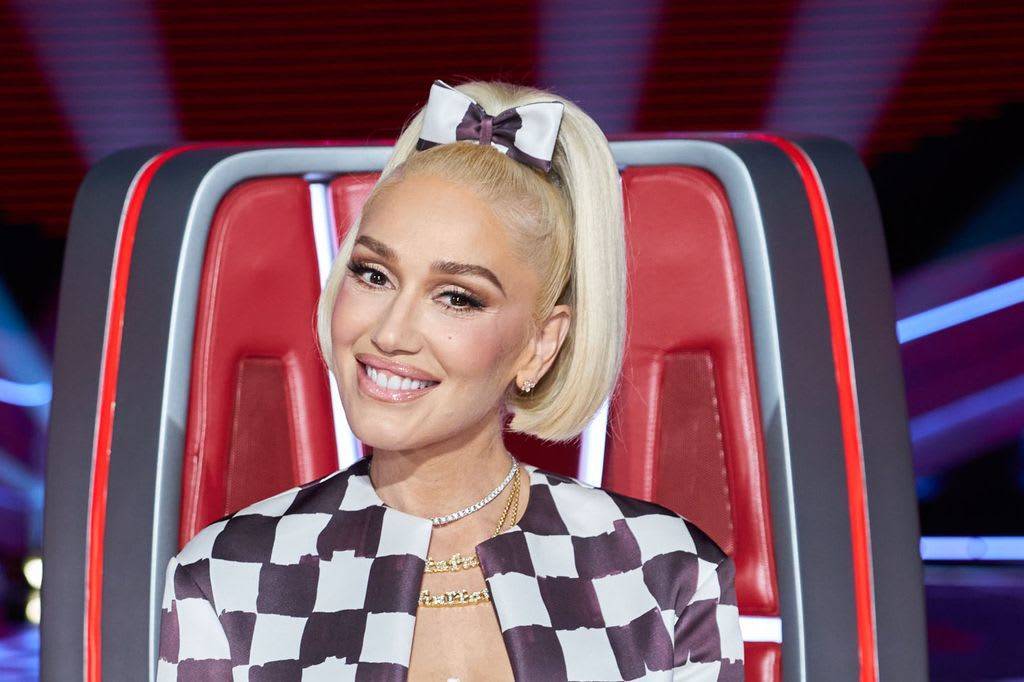 © Getty
The caption disclosed: "Multi-platinum recording artist, fashion icon, and 'The Voice' coach, Gwen Stefani will be honored on Thursday, October 19, at 11:30 a.m. The star will find its home at 6212 Hollywood Blvd. next to Amoeba Music. Stefani's star will shine bright in the category of Recording." 
For those keen to witness the momentous occasion, the post advised of a street closure between Argyle and El Centro from 10 a.m. and pointed fans to a Livestream on Walkoffame.com.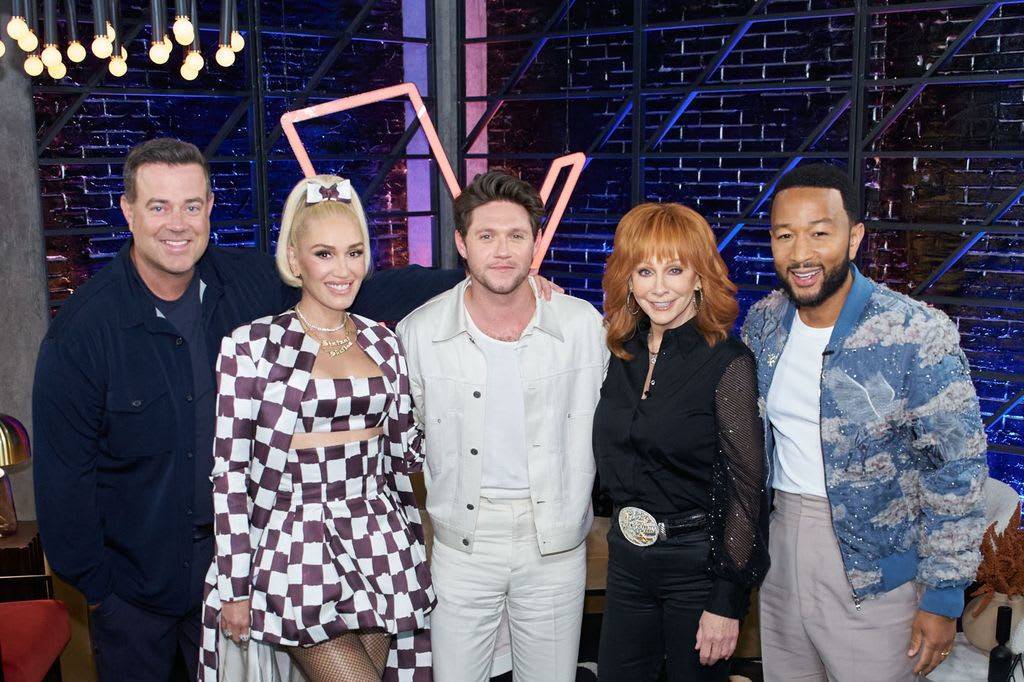 © Getty
Gwen's announcement, co-shared with the official Hollywood Walk of Fame Instagram account, was met with an avalanche of congratulatory messages. 
One zealous fan exclaimed: "Gwen deserves this, FINALLY! So excited and happy! It would be a dream come true if Gwen's star is placed next to her husband, Blake Shelton!"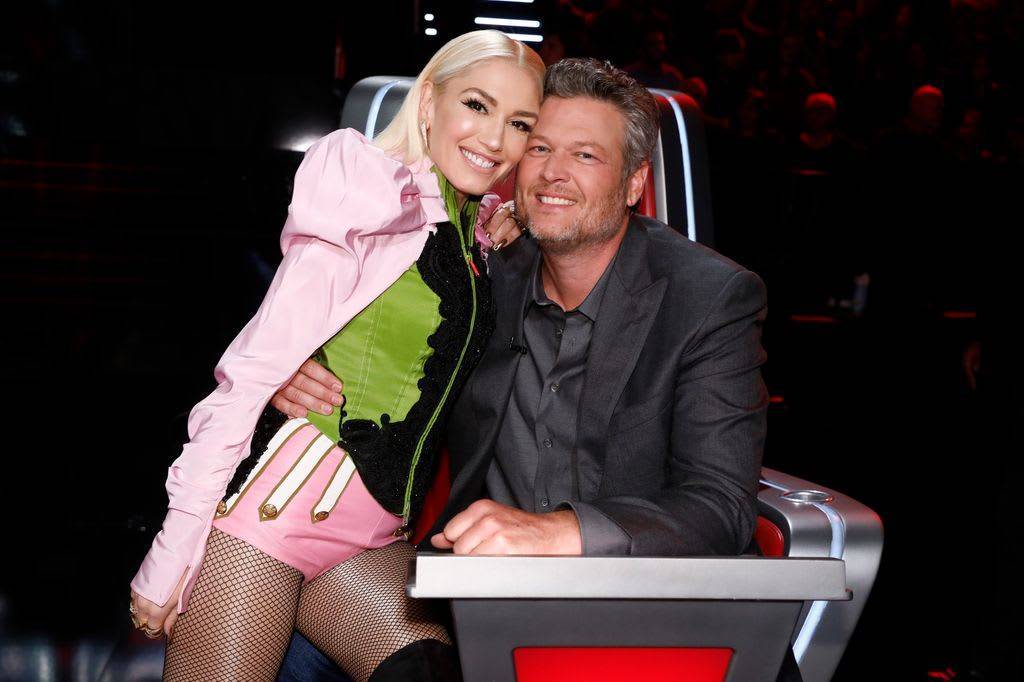 © Getty
Another shared the sentiment, "This is thrilling! Truly deserved!" While others poured in with praises like: "The most deserving human ever. I'm so thrilled and proud of you, queen."
The big reveal was perfectly timed just before the latest episode of "The Voice," where Gwen has been leaving an indelible mark as a coach. 
However, in a recent episode, Gwen confessed facing challenges on the show, especially given the absence of her husband, Blake Shelton, 47, who had been a staple on The Voice since its inception.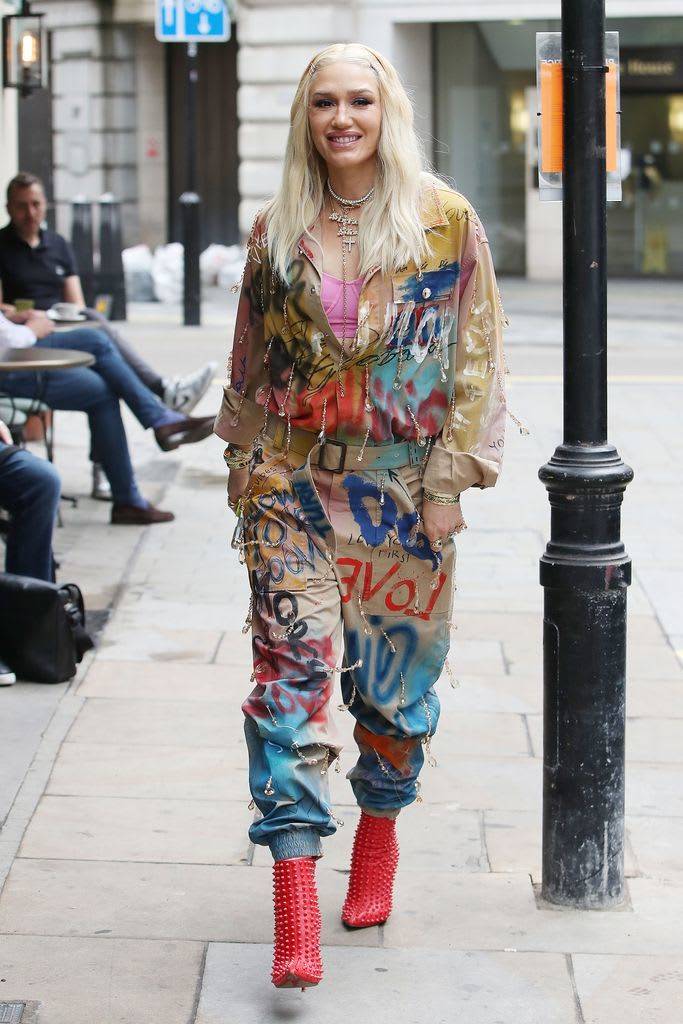 © GC Images
Replacing Blake this season is the legendary Reba McEntire, 68, who, alongside Niall Horan, 30, John Legend, 44, and Gwen, forms the judging panel. During the recent blind auditions, Gwen candidly expressed her apprehensions. 
After watching her desired contestants opt for other judges, Gwen remarked humorously:  "I'm going to have to dig into my wallet to attract some talent to my team."
Niall, ever the prankster, feigned a call to Blake saying: "I'm ringing Blake for backup!" To which Gwen amusingly responded: "I've already messaged him. It's tough without him here!"
However, as the show progressed, Gwen's luck changed, and she successfully added another promising singer to her cohort.
For those unacquainted, Blake Shelton, Gwen's country singer husband, has been synonymous with The Voice. 
He graced the judge's chair since the show's inception and wrapped up his final season in 2023. Blake's decision to exit the show was announced in October 2022, and he bid adieu after a commendable 23 seasons. The closing episode of his last season aired on May 23, 2023, on NBC.
As fans celebrate Gwen's Hollywood accolade, they also look forward to her continued journey on The Voice, even as they miss the dynamic she shared with Blake on the show.