iranda Lambert never went out on stage without Scotty Wray. The reigning ACM Entertainer of the Year and three-time Grammy winner was just 17 years old when she first met the talented guitar player, and they'd go on to spend more than two decades together and share the stage, song ideas, and matching arrow tattoos.
So when Wray passed away earlier this year of lingering heart issues, Lambert was left to not only mourn his loss but to also find the courage to take the next steps of her life without him. "I miss him so much," says Lambert, 38. "But I know that when I walk out on stage he's right with me by my side forever."
And it's his spirit that will inspire Lambert as she performs May 22 at  on her co-headlining  with Little Big Town, a tour that finds her in the midst of one of the most enlightening times of her life.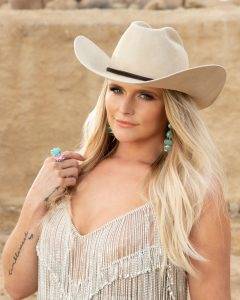 "I'm really starting to take time to enjoy the journey," says Lambert, who found her soulmate in Brendan McLoughlin in 2018 and married him just a few short months later. "I have always said I've been everywhere but seen nothing. I am getting to take time to see things and go out in my Airstream, and I like it."
But as much as the open road intrigues her, so too does the chance to get out in front of her fans once again with a kaleidoscope of songs that she's created throughout her 21-year career. "Whenever I'm picking songs, I always try to do some recognizable ones or ones that were hits because it's important to give fans songs that have been a part of their time with me all these years," she says. "I do try to throw in some new ones or a deep cut from time to time."
And four of Lambert's best friends happen to be Jimi Westbrook, Kimberly Schlapman, Karen Fairchild, and Phillip Sweet of Little Big Town. "We just have a great time," Lambert says. "Being up there with them, well, the energy is crazy. We have both our bands onstage at the same time, so there are like 20 of us up there. It's a huge party."
As with life, however, not everything on tour is one continuous party. And rest assured that Lambert will find tears welling up in her eyes before the show is through. "If a song makes me cry, it's probably made them cry, and we can all cry together," she says of her relationship with fans. "They can see it's real."