'That's like poking a bear!': Blake Shelton Admits he Avoids Angering his Fiery WIFE Miranda Lambert at ALL Costs!
'That's like poking a bear': Blake Shelton admits he avoids angering his fiery wife Miranda Lambert at all costs
She is known for having a fiery temper, and according to her husband Blake Shelton, it is best to avoid any confrontation with Miranda Lambert.
'I don't give her too much s***, that's like poking a bear,' the country star admitted in a recent interview.
Blake and 29-year-old Miranda's marriage has been under intense scrutiny this year, with various reports of the pair having problems.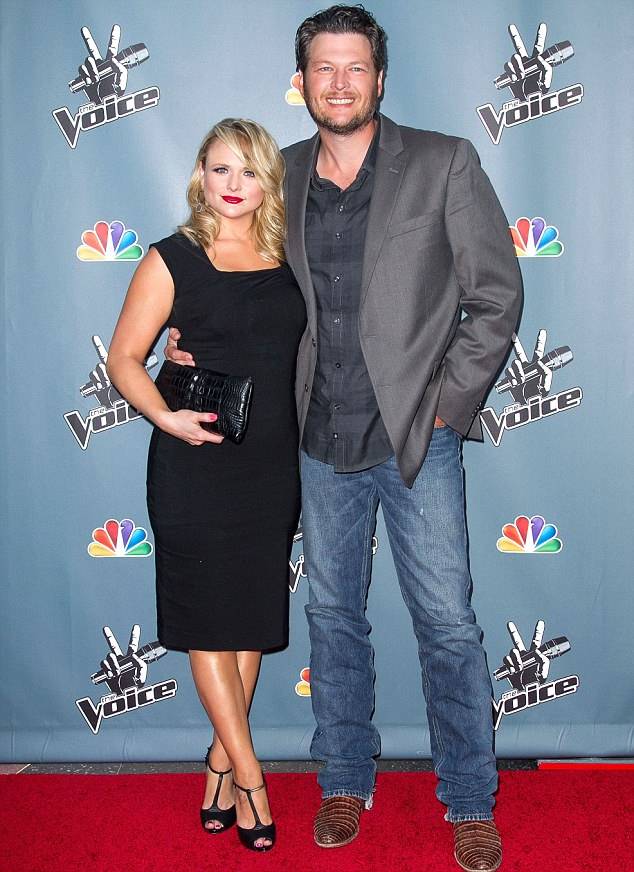 If looks could kill: Blake Shelton has admitted trying to wind up his fiery wife Miranda Lambert is akin to 'poking a bear'
And now it seems that Blake, 37, is doing everything he can to tread carefully.
'She's as lovable as can be – until you cross her. She'll go from zero to 100 real quick. If Miranda has an inkling you're saying something hardass to her, it's gonna be a problem.'
Recent reports claimed that Blake had a month-long affair with pop country star Cady Grove after the pair flirted over Twitter.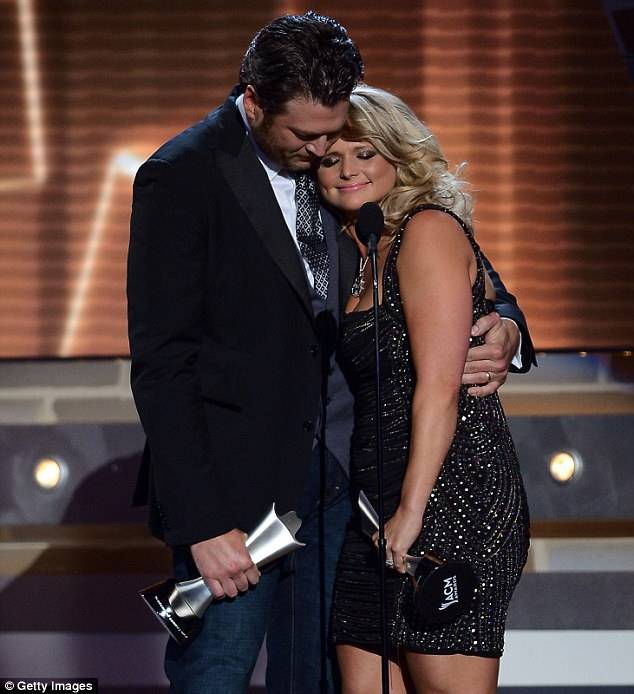 Cuddle teddy bear? Blake comforts his wife Miranda Lambert, who he admits is 'lovable' until you get on her bad side
And in March this year, Blake joked about the reports on his marriage difficulties, tweeting: 'I just read in a tabloid that our marriage is falling apart!!!'
With his wife responding: 'Oh no! Can't wait to read if we make it or not.'
However, earlier this year Blake admitted in an interview that he has to tell Miranda that there is 'no room' for jealous in their marriage.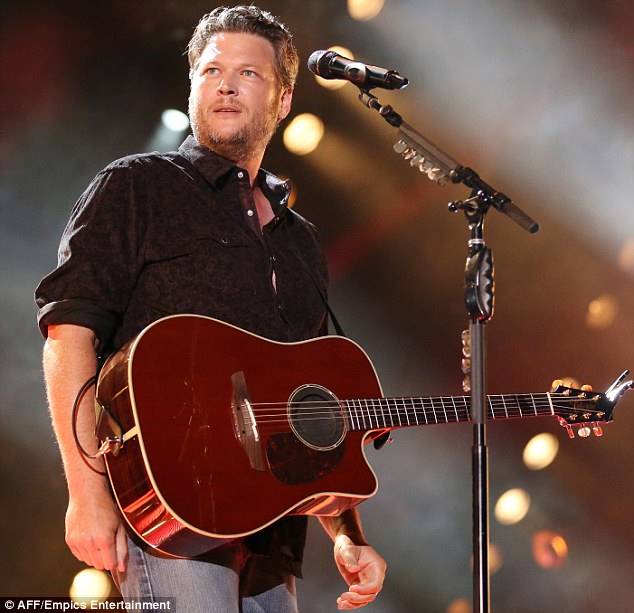 Let's hope it's a song she likes: Blake admitted this year that he lets his wife Miranda check through his phone regularly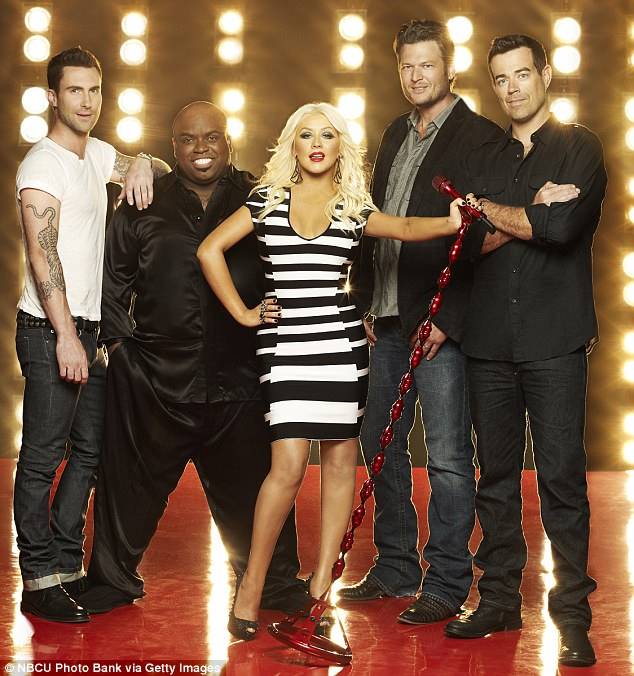 Voicing his concerns: Blake will be joined by returning coach Christina Aguilera, on the next season of The Voice
'[I tell Miranda] "I have nothing to hide from you" that's always been our policy. "Here's my phone. Go through it"'
Adding: 'That's really the kind of trust we have. There are no secrets. [I'll say] "Go dig through my drawers or my computer if you feel like you need to."'
Blake recently finished another successful stint as a coach on The Voice, and will next year be re-joined by singer Christina Aguilera who he sang a duet with last year.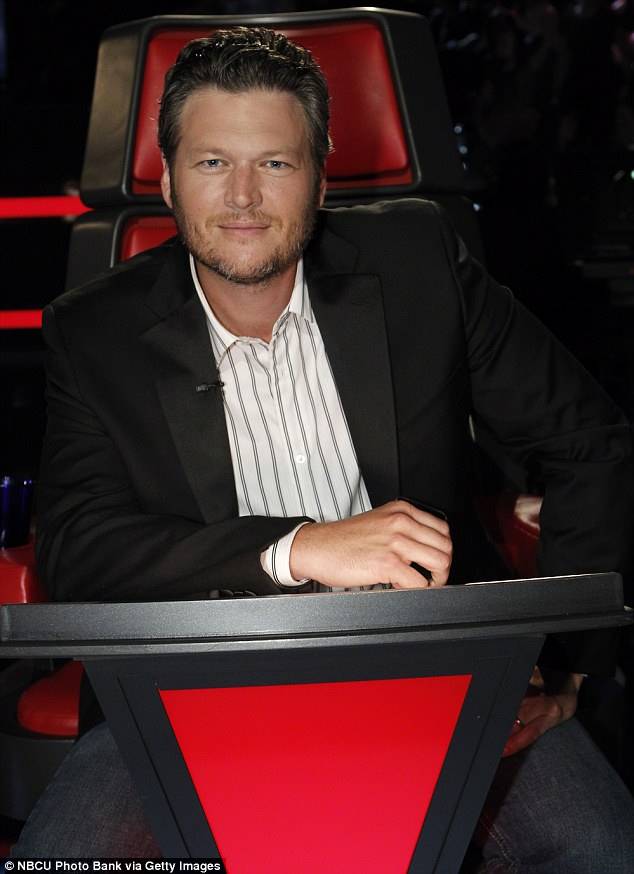 Naughty chair: Blake denied any wrongdoing this year after it was reported he got cosy with fellow country singer Cady Grove
Speaking about the show to Men's Journal he revealed: 'Sometimes I think they don't know who all of us are in the middle. If there's one thing special about me, it's that I seem familiar. People feel like I live next door.'
The country star also poked fun at his rival coach Adam Levine, claiming he's not 'rock'n'roll' enough for the show.
He said: '"I get frustrated with Adam because, to me, rock stars are supposed to be drunk all the time. But he's very healthy. He takes care of himself. And it drives me crazy, because I want him to be more like me. Drunk all the time.'