Michael Jordan And Kobe Bryant's Responses To "There's No 'I' In Team"
Michael Jordan and Kobe Bryant are two of the best players in the history of basketball. They shared a lot of similarities, with Kobe even adopting several moves from His Airness. But, not only they had the same moves on the court; they had the same mindset and hunger when it came to winning.
The biggest proof of that are the answers these two gave when somebody questioned their individualism on the floor. On Sunday night, during the 3rd and 4th episode of 'The Last Dance', Jordan described his relationship with Phil Jackson when the coach first landed in Chicago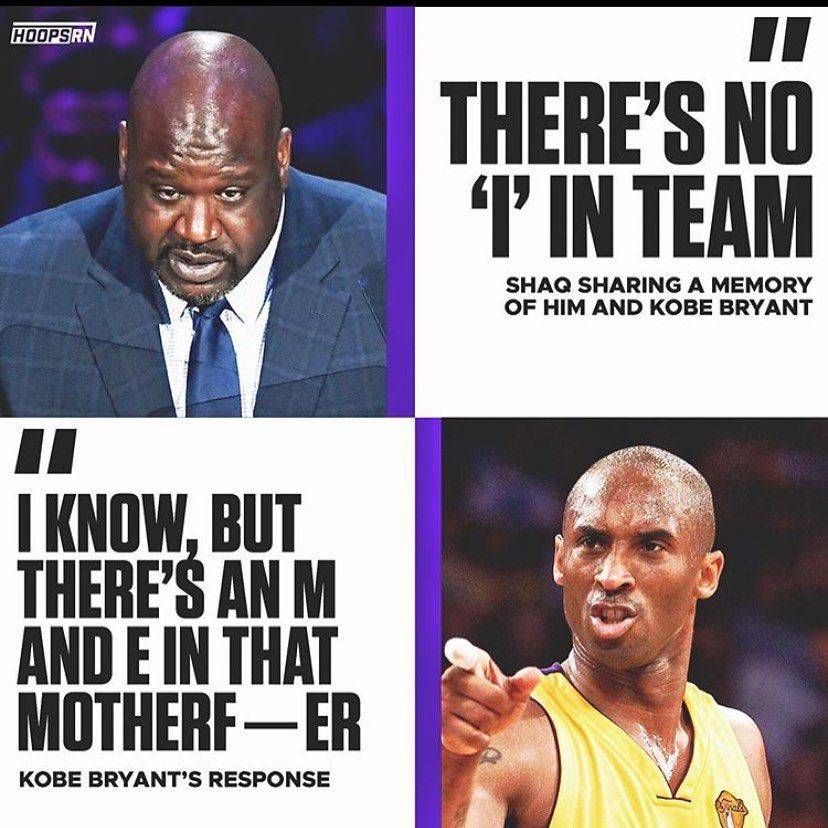 One of the assistant coaches, Tex Winter, try to explain to Jordan that there's no "I" in team, as they were going to give a bigger role to Jordan's teammates.
MJ was quick to reply, "there's an 'I' in win."
This is a similar story to one that Shaquille O'Neal shared during Kobe Bryant's memorial service last February 24. O'Neal won three straight championships with Kobe, but they had a feud while they were teammates in the Lakers, too.
During Kobe's memorial, Shaq remembered a story that described his mindset properly.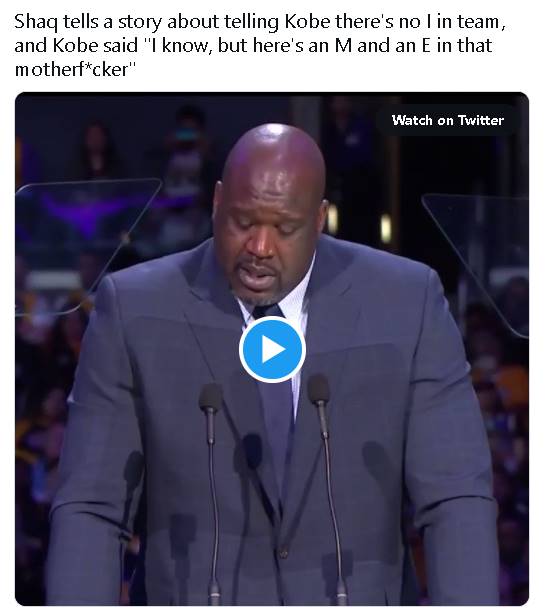 One time when Bryant wouldn't pass the ball, O'Neal went to speak to him, and said: "Kobe, there's no 'I' in team."Kobe, Shaq said, replied, "I know. But there's an 'M-E' in that motherfucker."
You know these guys are something different when you know about these stories. No wonder why they won 11 NBA championships combined. This is the GOAT mentality that took them to be considered two of the best ballers in the history of the game.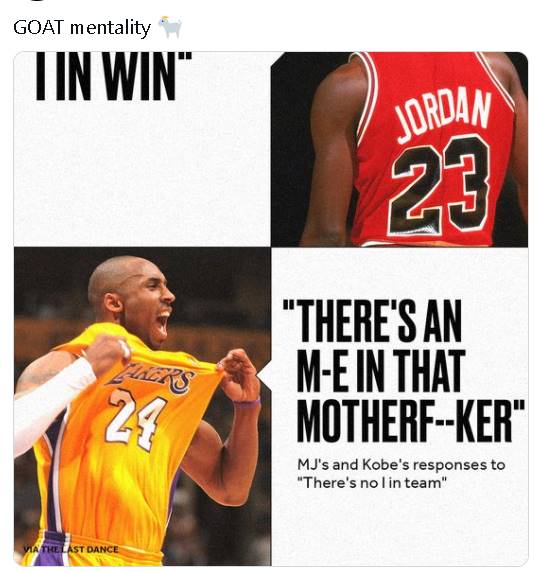 Bryant and Jordan saw each other as brothers, so it's not a coincidence that they had similar characters and approached the game in the same way.