There's No Denying Mariska Hargitay and Peter Hermann Have the Most Adorable Family
Despite the fact that Mariska Hargitay spends her time fighting crime on screen as Detective Olivia Benson in "Law and Order: SVU," off camera she's raising three adorable kids with her husband, "Younger" star Peter Hermann. After getting married in 2004, the pair welcomed their first child together, son August, in 2006. Hargitay and Hermann went on to adopt a daughter, Amaya, and another son, Andrew, in 2011.
While speaking with People in March 2020, Hargitay said she loves spending time at home with her family. "Being at home, this is my happy place," she told the outlet. "The idea of being home changes everything, and I can see it with my kids too, that idea of, 'Oh, OK, Mama's home, everything is fine.' And in this house, it's happy chaos when everyone is here." She also called being a mom "the most important thing I'll ever do."
In a 2023 interview with the publication, Hargitay shared more details about her family, specifically her first son August, who has a stutter, as she and her husband became new inductees in the Stuttering Association for the Young's (SAY) Hall of Fame. The couple's three kids accompanied them to the organization's benefit gala and posed for a rare red carpet appearance on May 22. "Our son stutters and it was so beautiful to have this lovely community to introduce him to and learn about it from the experts," the "SVU" star said at the event, adding of SAY, "It's been so exciting to learn and to understand and educate people because as soon as people know, they're like, 'Oh, my gosh. Thank you. Tell me more. Tell me more.' It's been just a beautiful journey."
Unlike some other super-private celebrities, Hargitay and Hermann are OK with bringing their children into the spotlight every now and again, whether it's to share sweet photos of them all on social media, support a worthy cause, or pose on the red carpet. And who can blame them? All three are cuties!
Travis Barker Loves Being a Dad — Meet Atiana, Landon, and Alabama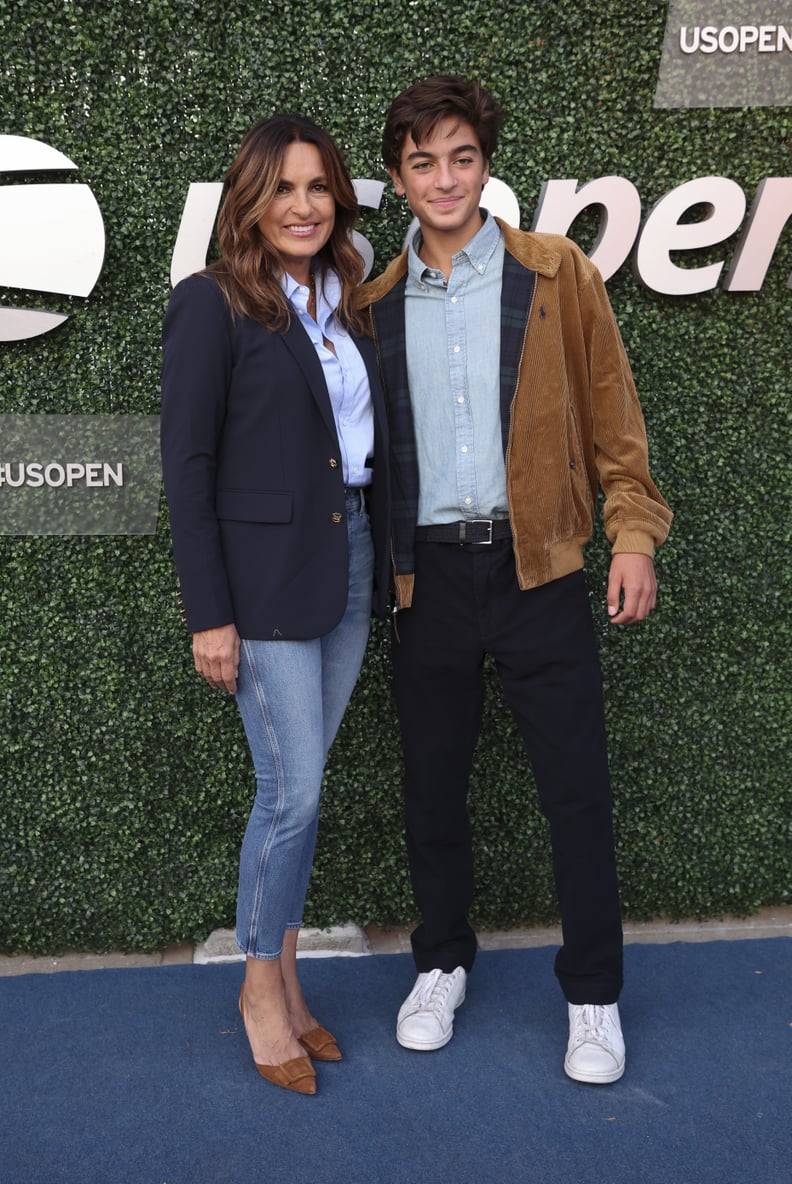 Getty | Jean Catuffe
August Miklos Friedrich Hermann
August Hermann was born via emergency C-section on June 28, 2006, when Hargitay was 42 years old. For the new mom, August was a long time coming. "Nobody wanted to be pregnant more than me. From the minute I found out, I was wearing full-on maternity pants," she told People. "My stomach was totally flat, mind you, but I was just so excited."
During her third trimester, the actor was diagnosed with gestational diabetes, causing her to change her diet. "The first time you're pregnant, you're like, I gotta eat more! I have to make sure he has enough of every single food group! I did get into eating too much," she said. "This pregnancy was really hard for me at the end. I wasn't mobile."
During their May 2023 interview with People, Hargitay's husband Hermann spoke about August's stutter and how it inspired the couple to get involved with the Stuttering Association for the Young. "It was extraordinary when we first heard his stutter to meet [SAY founder] Taro [Alexander] and have someone to go to because so many stutterers live in isolation," he told the outlet. "And there are so many people who come [to SAY] for the first time, and when they come they say that they'd never heard another person with a stutter."
He also said that August's stutter taught him the power of patience, adding, "It is increasingly important that we give out grace to take space and take time and to let the ideas out that want to come out. And some of it is just speaking. Just everyday speaking, that chance to simply be."
On Sept. 5, both parents were spotted with August at the 2023 US Open.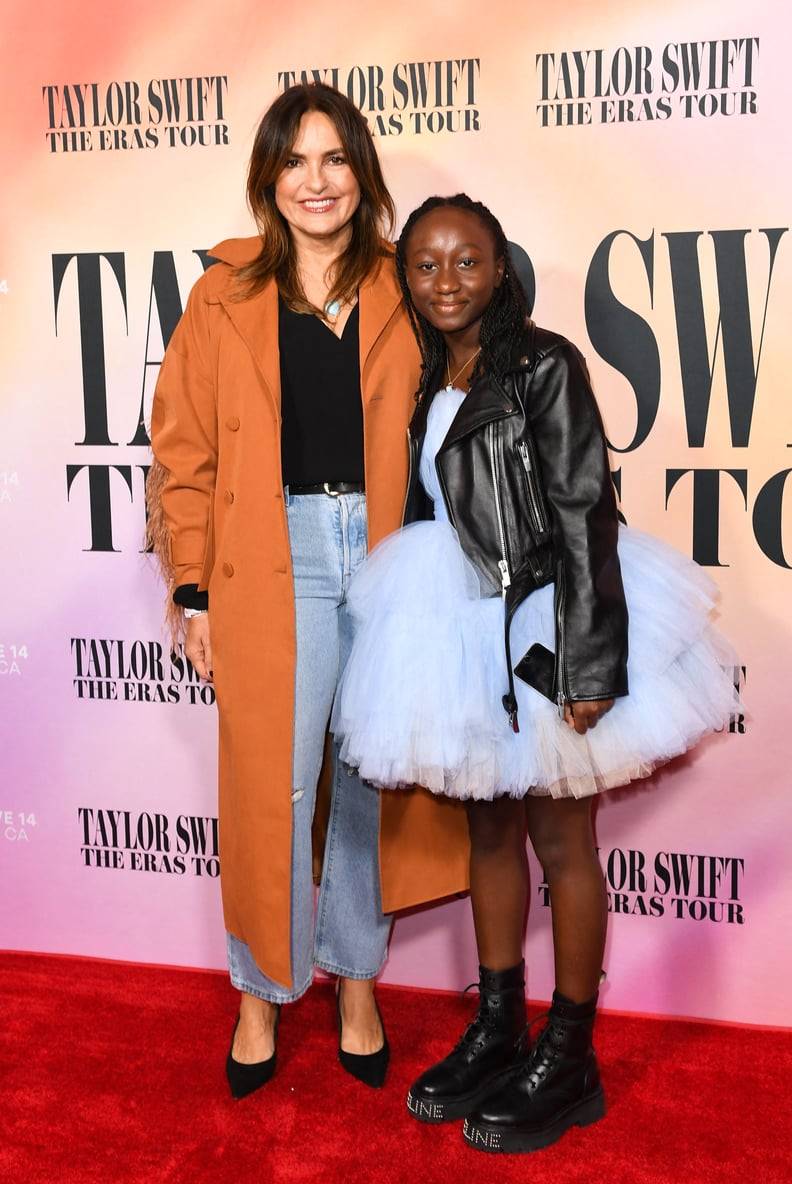 Amaya Josephine Hermann
Hargitay and Hermann formally adopted their daughter Amaya on April 7, 2011. For the couple, adoption was always on the table. "Having lost my mom at a young age, I then grew up with my stepmom, and I have half siblings, and so I know that families can be built in all sorts of different ways, that there isn't just one way to create a family and that it isn't just about biology," Hargitay said in a 2019 interview with People.
It seems the "SVU" star and her daughter have a pretty close bond as they attended one of Taylor Swift's Eras Tour shows together back in May, as well as the concert film's premiere on Oct. 11.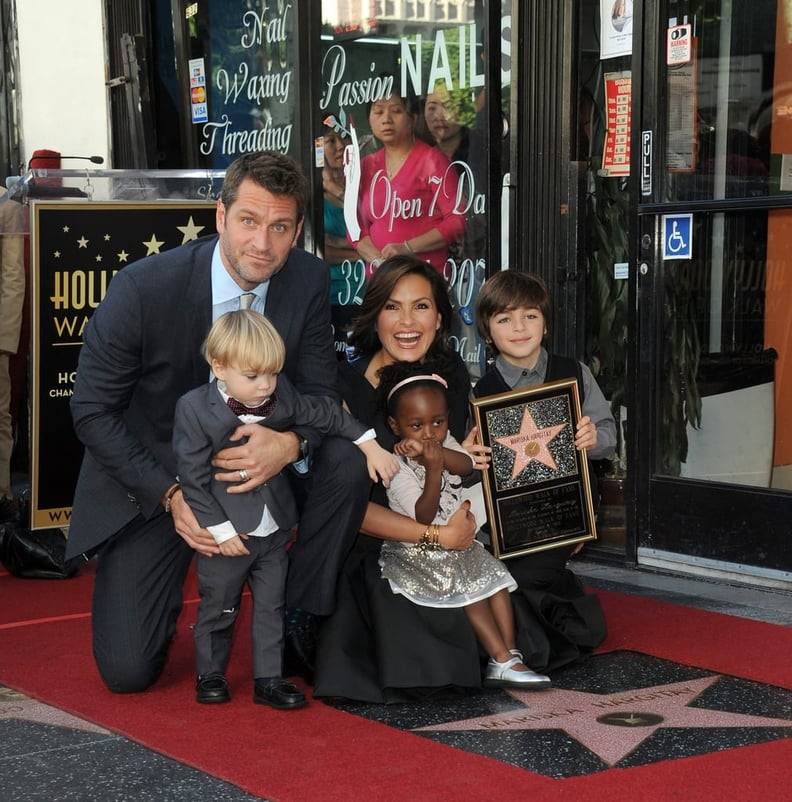 Andrew Nicolas Hargitay Hermann
Later that year, the couple adopted their third child, Andrew. After bringing him home on October 19, 2011, they were officially a family of five. "We adopted Amaya, and Andrew, I always describe [him] as this angel that fell out of the sky, because he was a little unexpected," Hargitay said in her People interview, adding: "It's something that happened very quickly, when adoption can take a long time. We were so beautifully and surprisingly . . . not because we're not in sync, but surprisingly in sync about something so huge. So momentous."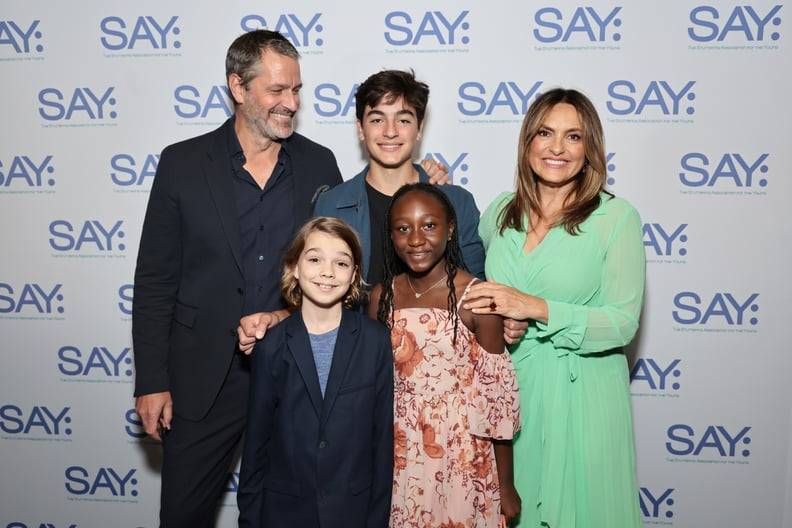 More Photos of Mariska Hargitay and Peter Hermann's Kids