John Stockton lifts the lid on Michael Jordan's infamous push off in the '98 NBA Finals
Did  push off  in the 1998 NBA finals, or didn't he? That's the question that has bugged basketball fans for ages. However, for the man who was there and had it seen all, Utah Jazz point guard John Stockton, there's no question about the move.
"Without a doubt, he pushed off"
NBA great  made a guest appearance on Jason Whitlock's podcast and talked about many things, including the controversial MJ move during the 1998 NBA Finals, which sealed off any chance of the Utah Jazz winning the title. In Stockton's opinion, there's no reason to doubt that Jordan did push off Bryon Russell.
"Without a doubt, he pushed off. Now, whether you call it or not it's another story. First of all, Bryon kind of gets a bad rap for all that. Bryon I think held Michael to the lowest shooting percentages of any of his finals. He did a heck of a job."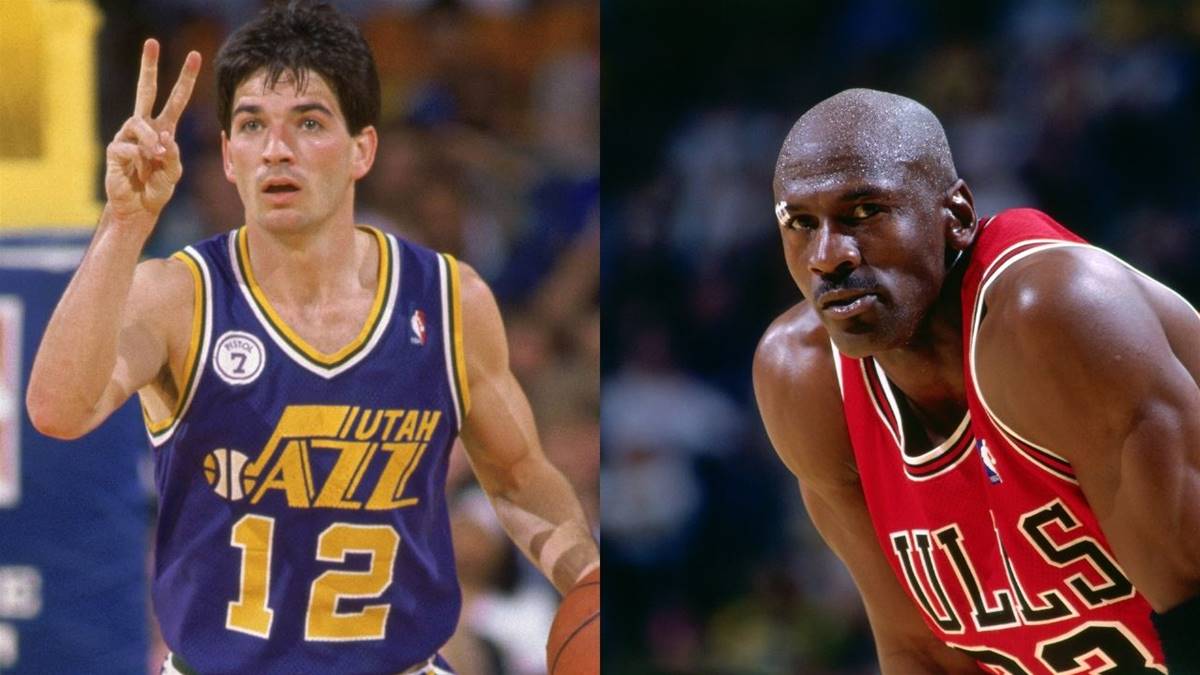 Replays show us Mike did push off while some claim his defender slid, but what's done is done, and fans were left with one of the most iconic game-winning shots in the history of the NBA. It's heartbreaking to retire without a championship ring to show, all the more losing because of a controversial non-call move. But kudos to John Stockton for not complaining about it.
Also, kudos to Stockton for pointing out that Russell did an excellent job of defending MJ. It's just that MJ did MJ things, and no one could do anything to prevent it from happening.
John Stockton after the NBA
Stockton played until 40 and is one of the few who can claim they played for one franchise. He set the bar high for the point guard category, and his numbers are beyond untouchable: no. 1 in steals and no.1 in assists. However, these days, John makes the headlines for controversial reasons.
The point god  and his stance on the vaccine.  from entering Gonzaga University gym to watch games live because he refused to wear a mask. As one of the game's legends, John Stockton holds a platform and is looked up to by many young fans who aspire to be like him. If he thinks vaccination is not for him, that's his right to exercise.