See Simon Cowell Cry in 'AGT' Premiere as Choir Pays Tribute to Nightbirde!
It was an emotional start to the 18th season of on Tuesday (May 30) night, as one of the first acts on stage paid tribute to former contestant , the singer-songwriter who passed away on February 19, 2022, after a battle with cancer.
The Mzansi Youth Choir, a vocal group based in Johannesburg, South Africa, performed a heartfelt rendition of Nightbirde's "It's Okay," honoring the late Season 16 contestant. The performance was so touching it received the show's first-ever Audience Golden Buzzer, cementing the choir's spot in the live shows.
"I'll always remember Nightbirde," judge said as he commented on the group's performance. "And to see that it touched people on the other side of the globe, unbelievable. You deserve so much more than a 'yes,' and to be here, you deserve a thank you. Thank you so much."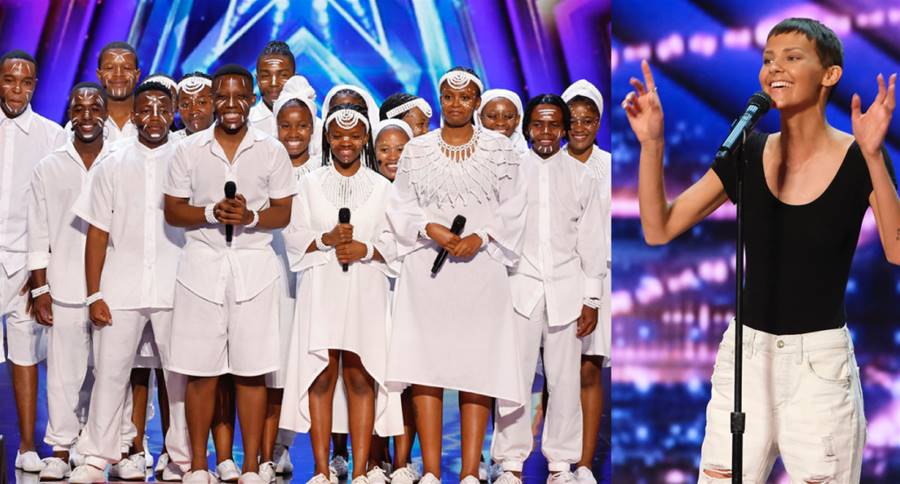 "When we heard Nightbirde singing the song on this stage, we were very inspired and touched by her story that we decided to record the song," the choir explained. "This song has been such a pillar of strength to us as a choir through difficult times. We just want to continue her legacy, and that's why we chose the song."
A tearful said, "I know how much this would have meant to [Nightbirde]. Right until the end, she was so passionate about sharing her music, and this has gone all over the world, and you've come back here with the most amazing tribute. It was just breathtaking."
Nightbirde appeared on in 2021, revealing during her audition that she had "some cancer in my lungs, spine, and my liver" and that doctors had given her "a 2 percent chance of survival." However, she said, "Two percent is not zero percent. Two percent is something, and I wish people knew how amazing it is."
She received Cowell's Golden Buzzer, sending her directly to the live shows. Unfortunately, she later had to withdraw from the competition after her health took a turn for the worse. She died in February 2022 at just 31 years old.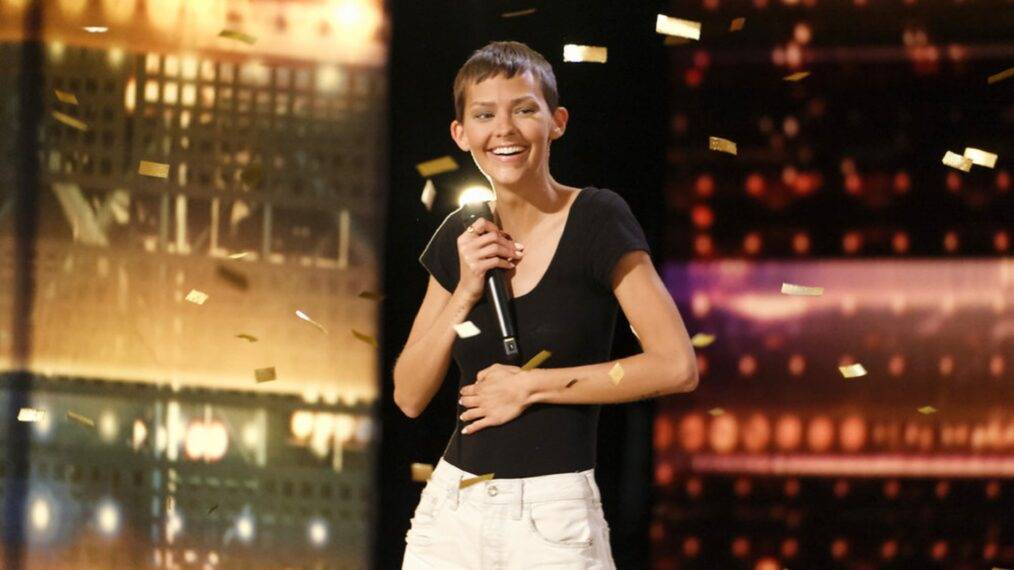 Following the Mzansi Youth Choir's beautiful performance, Cowell suggested something unprecedented, granting the audience a Golden Buzzer. "We've never done this before, but we've always discussed one day giving the audience something," he said. "So this is for you [the choir], and you [the audience]. This is for Jane."
With that, host joined the judges on stage to all press the Golden Buzz at the same time.
"It was simply amazing to see," Nightbirde's older brother Mitch Marczewski Jr. told . " did an incredible job with Jane's song and I was deeply moved by their performance. I didn't think anyone could cover Jane's song on , but they proved me wrong."