"I Had This Terrible Empty Feeling, Like When My Dad Took His Life": Larry Bird Recounts How He Felt After Being The First One To Know About Magic Johnson's Breaking Announcement
Magic and Bird – Larry and Johnson. Spin it however you want, there was no separating the two legends. Larry Bird and Magic Johnson were inseparable – even though they were two different people. Playing for rivals, destined to clash forever – yet that was what held them together.
Throughout the 80s, Bird and Johnson clashed like two valiant knights trying to woo a lady. They shared the honor of winning the maiden's hand (NBA championship) 8 times between them.  A stronghold of that sort between rivals has only ever been seen in soccer – Between Lionel Messi and Cristiano Ronaldo.
So when such a partnership ended abruptly in 1990-91, Bird was aghast. Magic Johnson was struck with HIV, and the world was not ready to hear such news. A black icon that was revered in the industry, it was a shock to many.
Here is an excerpt from :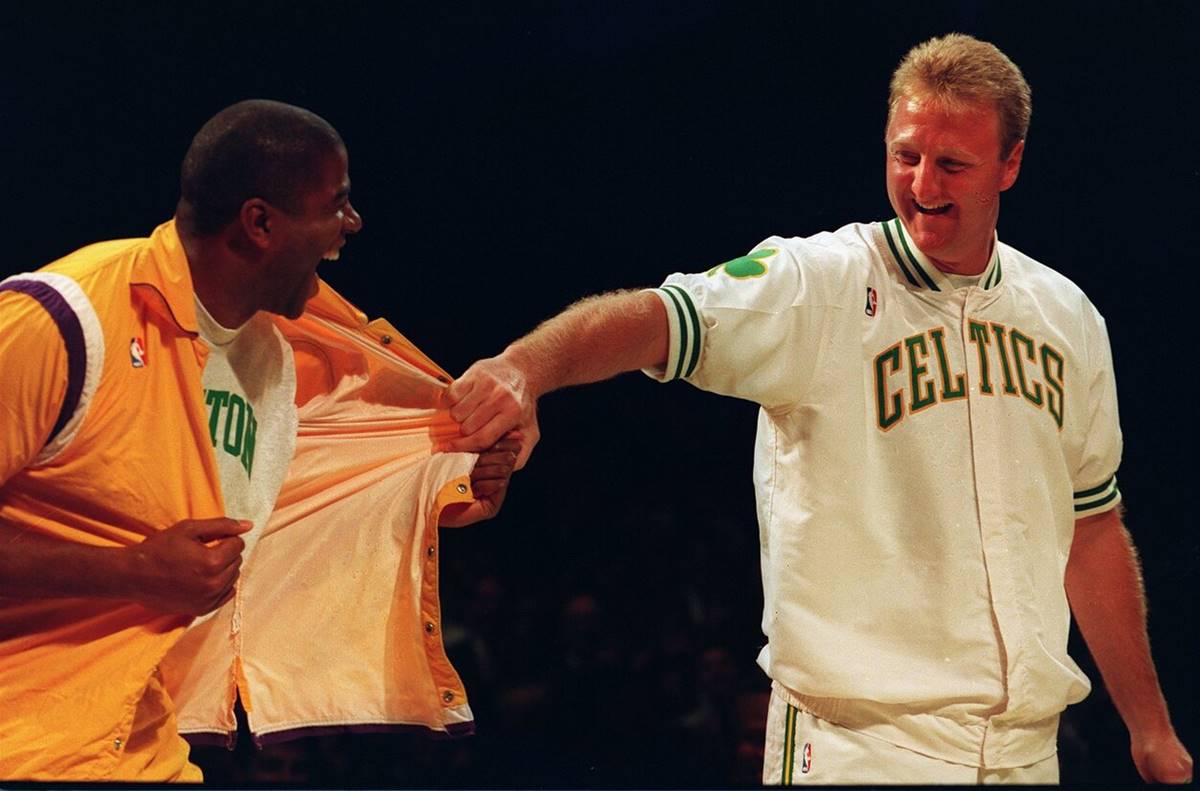 Larry, I'm just going to tell you, because we don't have a lot of time," Rosen said. "Magic has the HIV virus. He's going to announce his retirement this afternoon. He wanted you to know before the news hit." Bird grabbed onto the wall to steady himself. He wasn't sure what he was expecting—an endorsement opportunity perhaps?—but this revelation literally took his breath away. "I felt like someone had sucked the air out of my lungs," Bird said. "I had this terrible empty feeling, like how I felt when my dad took his own life.
Bird compared the feeling he felt at that time to the time he lost his father – a male bond never felt deeper.
Larry Bird lost his father when he was only 19 – news that deepened his resolve to become a Basketball Player
Bird comes from a family of 8 – 6 kids and 2 struggling parents. Bird's dad Joseph Bird was a soldier in the Korean war, which took a toll on him. He was addicted to the bottle, and his mother struggled to put food on the table. The kids had to work long hours just to make ends meet.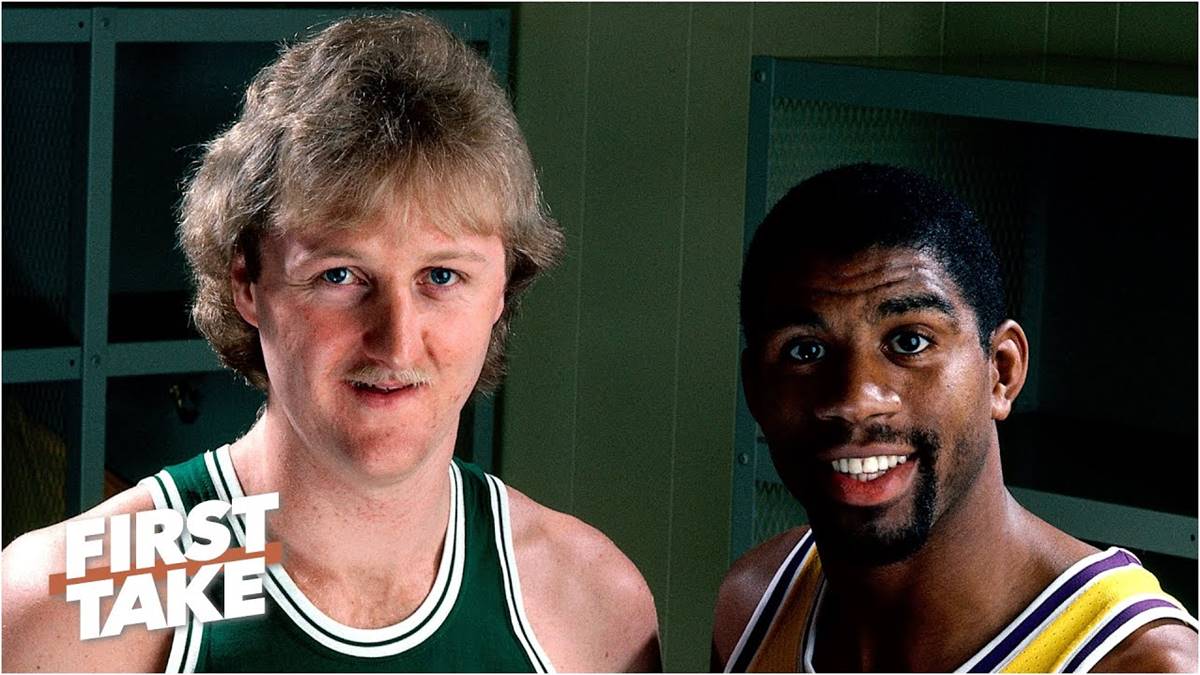 This struggle was what made Larry into a fine young basketball player – his dad walked miles just to come to his games. But before Larry could become a professional NBA player – Joe Bird committed suicide. Recently divorced and unemployed, Joe felt ending his life was the only choice.
That shook a young Larry, but that did not veer him off course. He knew what he had to do more clearly now – His family depended on him. He did just that, forming one of the NBA's greatest rivalries with Magic Johnson.
The announcement took the wind out of his sails – akin to all those years ago when he got his dad's news. But this time, he couldn't control it all too much.
Bird retired just one year after Magic Johnson's announcement – At 35, his time at the top felt boring with a challenger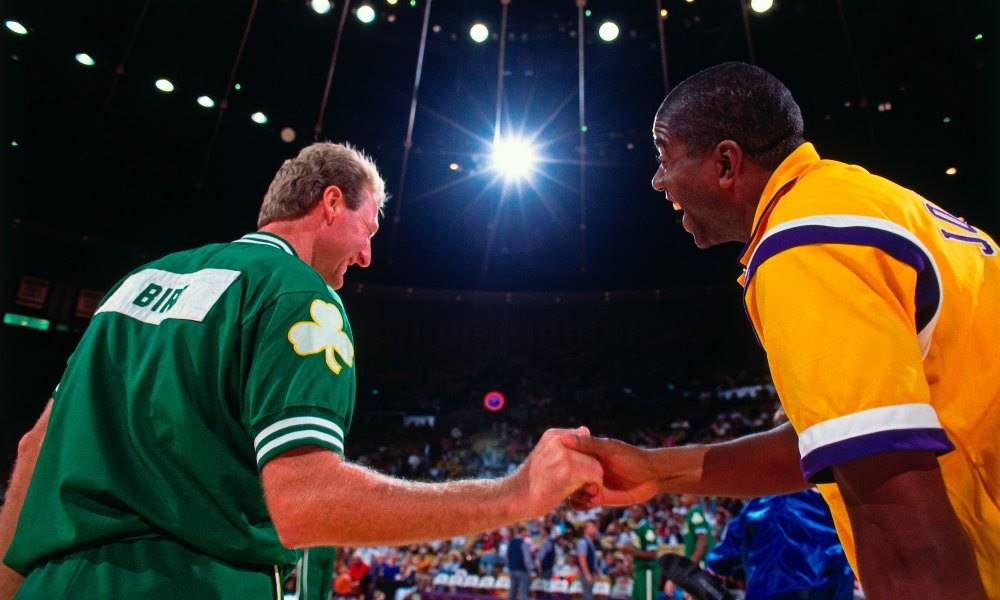 Larry Bird lived for a challenge – he set mini-challenges within a game for himself. Whether it be playing one full game with his left hand, or scoring exactly how much he said he would, the challenge only felt sweet as long as there was someone worthy.
Geniuses need someone to test their intelligence – no challenge becomes too boring. What's the fun of being the best at something, when there is no rival? It becomes too easy to score points, and nothing seems fun anymore.
Larry legend retired just a year after Johnson's shocking announcement. Was it because of the announcement, or just because he got old, we cannot say for sure. But it was evident he lacked the thrill – the chutzpah was wavering.
The duo needed each other just as much as Goku needed Vegeta to push their limits. Larry Bird and Magic Johnson needed each other, and will stay kings of their division, through the Finals MVP trophies named after them.