Shaquille O'Neal explains what makes Tim Duncan the only big man he "could never break"
Patrick Ewing, David Robinson and Alonzo Mourning weren't as much of a challenge for Shaq as facing The Big Fundamental was.
 is the most dominant player in NBA history. Some say he had a legitimate chance of being the Greatest of All Time. With such distinctions, one would assume that Shaq had little difficulty navigating his way in the big men's world. But in reality, there was one player with whom O'Neal had a tough time.
The Big Fundamental
What makes Shaq the most dominant player in NBA history is that he didn't just utilize brute strength to win. He also had some mind games up his sleeve. According to Shaq,  was the only one who slapped his trash-talking attempts with a nonchalant look.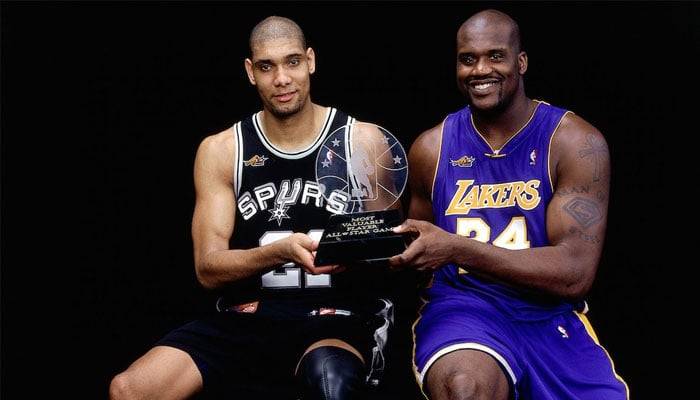 "" O'Neal wrote in his autobiography ""
This isn't one of those stories that Shaq packaged to boost Duncan's stature. Those who saw him play agree with Shaq's observation. Duncan showed very little emotion on the court. Even after posterizing someone through a dunk or a block, Duncan would run back to the other side of the floor like a robot.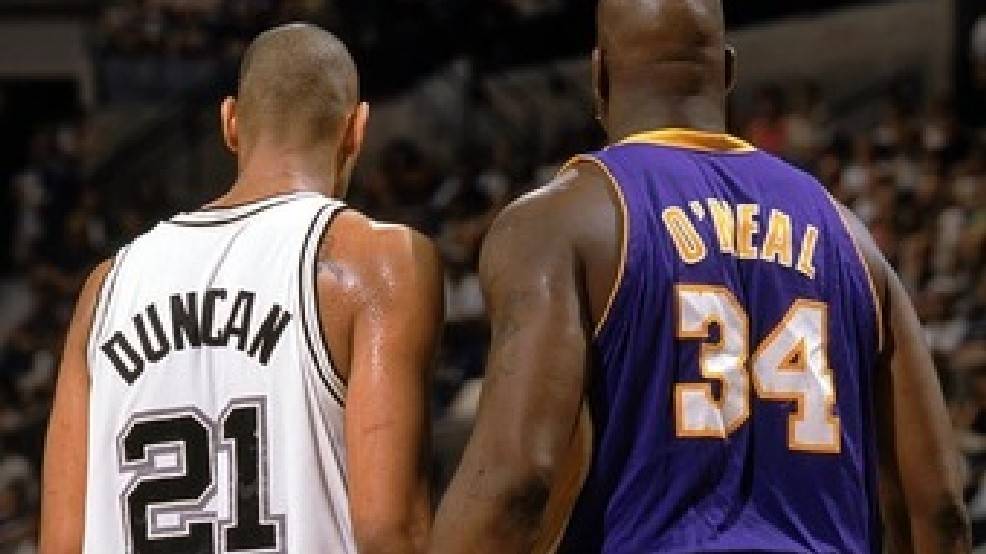 Basketball perfection
In a way, Duncan's persona defined the Spurs' playstyle. To a casual fan, watching the Spurs from the 2000s to the early 2010s was a boring exercise. There were no flashy dunks. They rarely ran the fastbreak. The only highlight was Tony Parker's spin move and 's Euro Step.
To the expert eye, watching the Spurs play was seeing basketball perfection. Gregg Popovich's system featured crisp ball movement, perfect rhythm, and pristine defense. Once in a while, Duncan bullied his way to the ring, which made for a great highlight. But he mostly killed his opponents with an off-the-board jumper from the elbow or the low post.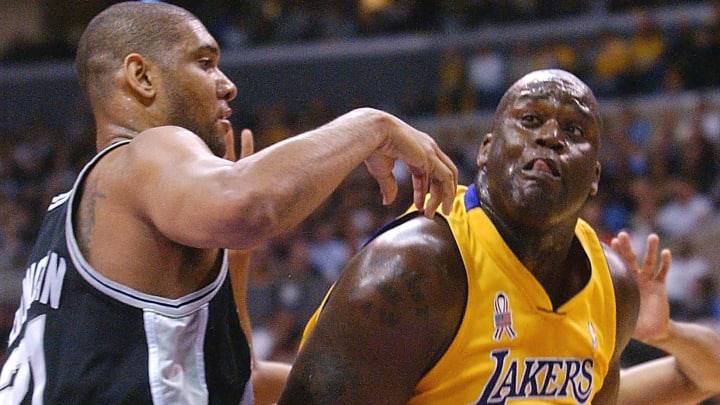 Shaq isn't the only one who chucked Duncan's name into the GOAT conversation. Charles Barkley actually . Perhaps the main reason Duncan hasn't been included in the same sentence as  or LeBron James more often is the Big Fundamental's lowkey profile.
He was part of Popovich's coaching staff in the 2019-20 NBA season but stepped down in November 2020. Now, we know very little about Duncan's post-NBA career. If Duncan regularly appeared on podcasts or basketball shows, people would be reminded of how great he is. We'll do our best to remind you once in a while.