''It's a little weird to watch your mom kiss someone'': Jennifer Garner and Ben Affleck's Kids Don't Want to Watch Her in Romance or Sad Movies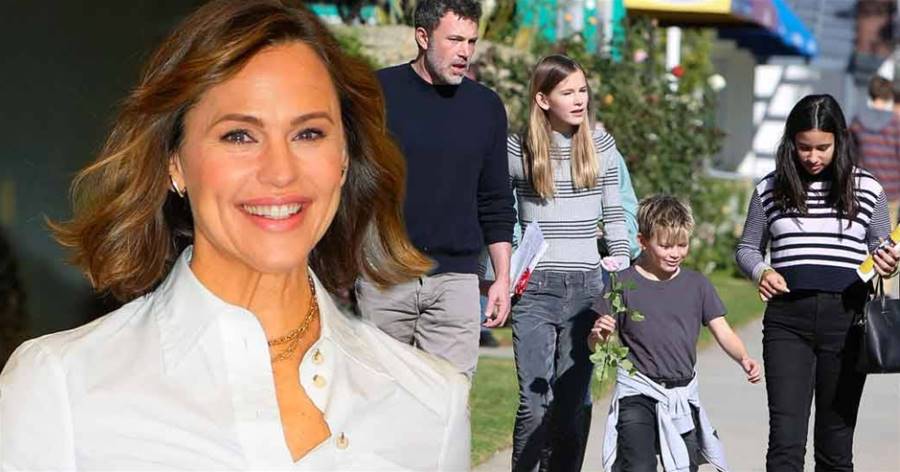 Jennifer Garner and Ben Affleck were once Hollywood's 'It' couple. They were beloved by the general public and their wholesome family image was cherished by many. However, that image was tarnished when the two parted ways in 2015 and divorced 3 years later.
However, the coupled continues co-parenting their 3 kids, 17-year-old Violet, 14-year-old Seraphina, and 11-year-old Samuel. Along with that, the two Hollywood stars have continued forging their own careers. However, their children only love one parent's films and it's sadly not Jennifer Garner's.
In an interview with InStyle magazine, Jennifer Garner talked about her upcoming AppleTV+ drama titled The Last Thing He Told Me which she and Reese Witherspoon adapted from a book of the same name. When asked if her kids will be watching it, Garner revealed that it was highly unlikely. The actress explained that her children don't like seeing her on-screen in any role. As per Garner:
"My kids don't love to watch me in things. They do to be supportive, but I think it's a little weird to watch your mom kiss someone or cry. It's different. They don't mind watching their dad. They don't want to see me sad and they don't want to see me in a romance. They don't love seeing me play someone else's mom, honestly. I don't know if they'll watch this."
As the Elektra star mentioned, the situation is different for Ben Affleck because their kids do watch his films. In a recent interview with The Hollywood Reporter, the Batman actor revealed that he has watched Armageddon and Good Will Hunting with his kids. However, the actor stated that his children liked to make fun of his films more rather than seriously liking them.