Dennis Rodman and Isiah Thomas on Larry Bird: "If He Was Black, He'd Be Just Another Good Guy."
Imagine if someone said this in 2022.
The '80s are widely considered to be the best era of NBA basketball, with numerous great teams and players going head to head, creating iconic rivalries, and putting on shows every night. Every season was unpredictable as you had multiple contenders, with every one of those teams having superstars on their side. But one of the most fierce rivalries was the one between the Boston Celtics led by Larry Bird and the notorious "Bad Boys," the Detroit Pistons led by Isiah Thomas.
The legendary Pistons-Celtics rivalry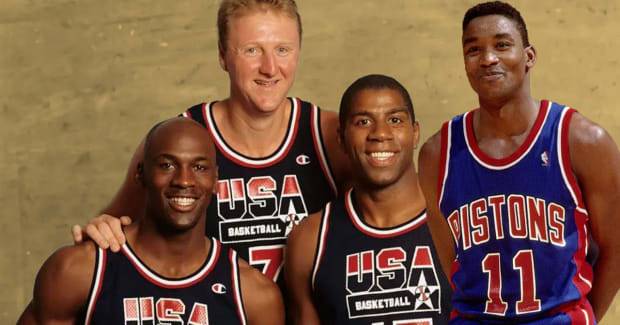 Every time these teams played in the 1980s, the games would consist of great basketball, fights, ejections, and cheap shots, especially during the playoffs. From 1985-1991, the Celtics and the Pistons would face off five times in the playoffs. The Celtics would advance in '85 and '87, while the Pistons won three straight series since 1988, notching three consecutive Finals appearances and two championships.
It was a historic rivalry — the Bad Boys never sat well with Bird, who hated Laimbeer and the rest because of their dirty style of play. But, of course, on the other side, the Pistons weren't too fond of Bird either, as things escalated in 1987 during the Eastern Conference Finals. After a hard foul in Game 3, Bird would lose his cool and start swinging at Laimbeer and Rodman, causing an all-out brawl between the two teams.
Rodman and Zeke with no filter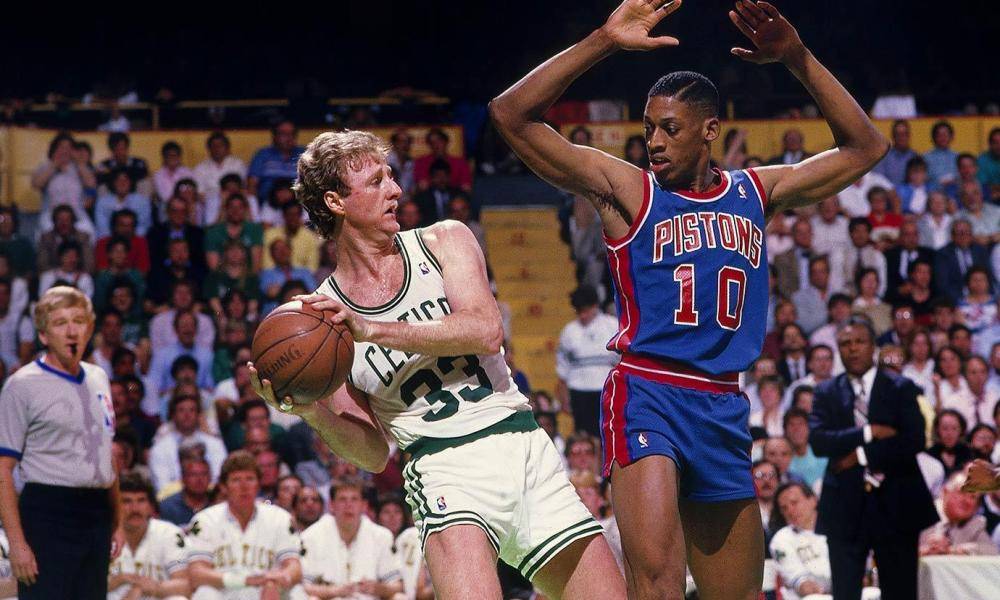 Later in the series, in Game 5, the legendary steal on the inbound by Bird happened as the Celtics took the crucial 3-2 lead that eventually allowed them to win in seven games and advance to the NBA Finals. After a long, dramatic, heated, and turbulent series, emotions were flying high from both sides, especially the Pistons, who didn't take the loss lightly. After the game, rookie Rodman went in on Bird:
"He's not God. He ain't the best player in the NBA, not to me... He's white. That's the reason he gets it the MVP award. Nobody gives Magic Johnson credit. He deserved it last year, too. I don't care. Go ahead and tell him. You'll put it in the paper anyway."
Dennis Rodman via NY Times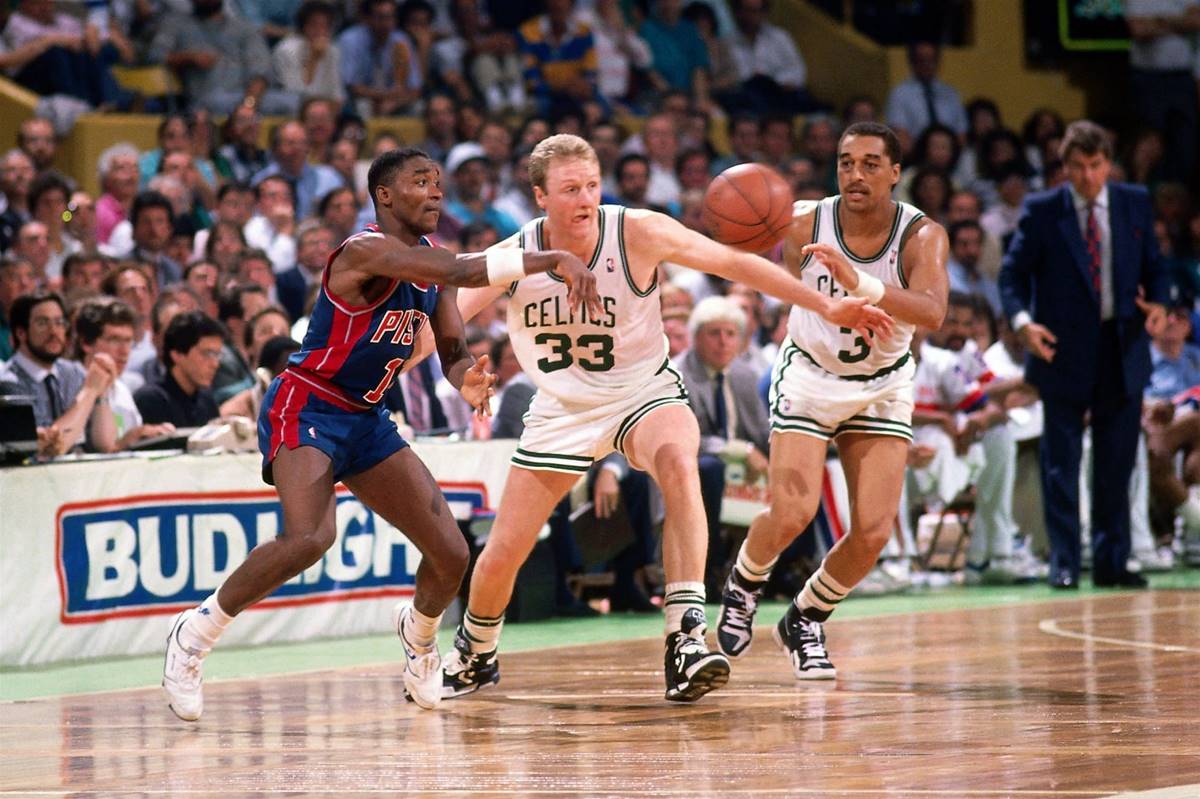 His teammate Isiah Thomas agreed with Rodman and even took it up a notch with a comment many people considered racist:
"I think Larry is a very, very good basketball player. He's an exceptional talent. But I have to agree with Rodman. If he were black, he'd be just another good guy."
Isiah Thomas via NY Times
The Pistons duo received some backlash for those comments, but Thomas would quickly switch it around, saying he said it in a joking manner as he was friends with Bird. On the other side, Rodman was forced to apologize by his agent despite his belief he said nothing wrong, but in the end, his agent faxed Bird an apology. This was the type of situation Bird was regularly facing in his time, as many people disrespected and undervalued his skills due to his skin color. But in the end, he made everyone bite their tongue and became one of the greatest basketball players ever.