"Me And Michael Jordan Would've Been Unstoppable": Shaquille O'Neal Shares 'Proof' Of How Dominant He'd Be With MJ
Over the years, there have been several legendary duos in the NBA. From Magic and Kareem to Stockton and Malone. But, perhaps one of the most iconic duos of all time was Kobe Bryant and Shaquille O'Neal. The two were a dominant force, winning three NBA Championships together.
To be honest, it's hard to imagine a duo that could have been more dominant, real, or imagined. But, while it may be difficult for an average Joe, certainly can. The Big Diesel believes that a combination of himself and the GOAT, would have been an unstoppable force, and has shared "proof" of the same.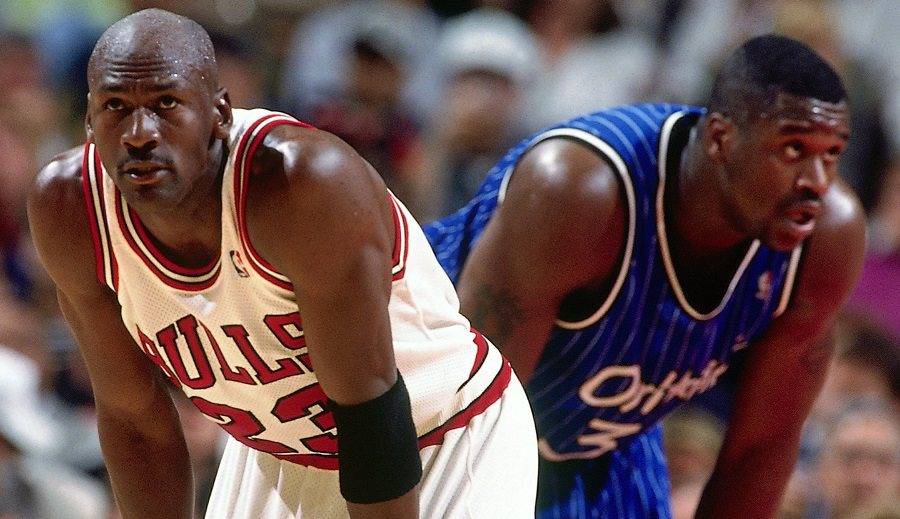 Shaquille O'Neal shares proof showing that a combo of himself and Michael Jordan would have been unstoppable
Shaquille O'Neal has been paired with some great players throughout his career. Off the top of one's head comes Penny Hardaway, Kobe Bryant, Dwayne Wade, Steve Nash, and Paul Pierce. All of these superstars were Hall of Fame quality talents.
However, if there is one Hall of Fame player both Shaq and fans would have liked to see him team up with, then look no further than Michael Jordan. A combination of the two would have given the league nightmares, and Diesel thinks so too.
The former MVP recently shared a post on his Instagram story. The post in question is a clip from the 1996 NBA All-Star Game. One which sees MJ play the pass to Shaq off the screen, only for the big man to fake the dunk, and pass it back to Jordan, who then sent it back to O'Neal for the one-handed jam.
Just thinking about how many rings a duo of that magnitude could have won is crazy. But, at the end of the day, a hypothetical scenario is just that, hypothetical.
Michael Jordan and Shaq were pretty successful even if they never played together
Fans can daydream all they want about a Shaq and Jordan combo. But, the reality of it is that both men were wildly successful NBA superstars. While they may not have played together both men are legends in their own right. Michael has won six NBA Championships and O'Neal has four of his own.
Not to mention, both men are MVPs and have also been enshrined in the Naismith Memorial Basketball Hall of Fame. An honor given only to legends of the sport, and there can be no denying that His Airness and the Big Aristotle are legendary figures.