"I wanted to face the Blazers not Magic Johnson": Michael Jordan explains why the Bulls did not want to face the Lakers in the 1991 NBA Finals
Michael Jordan admitted that he wanted to face off against the Blazers rather than the Lakers with Magic Johnson in the 1991 NBA Finals.
The story of Michael Jordan essentially locking down the 1990s by winning 6 championships in this decade has been retold numerous times; so much so that it seems almost fabled at this point.
However, Jordan's struggle to get to his first ever Finals was as real as it could get for a player that had as many doubters and nay-sayers as he did.
The Chicago Bulls met an incredibly formidable adversary in the form of the Detroit Pistons in 3 consecutive Eastern Conference Finals, spanning from 1989-1991. The Pistons bested the Bulls in '89 and '90, sweeping them in the former of those series. Michael Jordan, Scottie Pippen, and the Bulls had to dig deep in 1991 to overcome Isiah Thomas's 'Bad Boys'.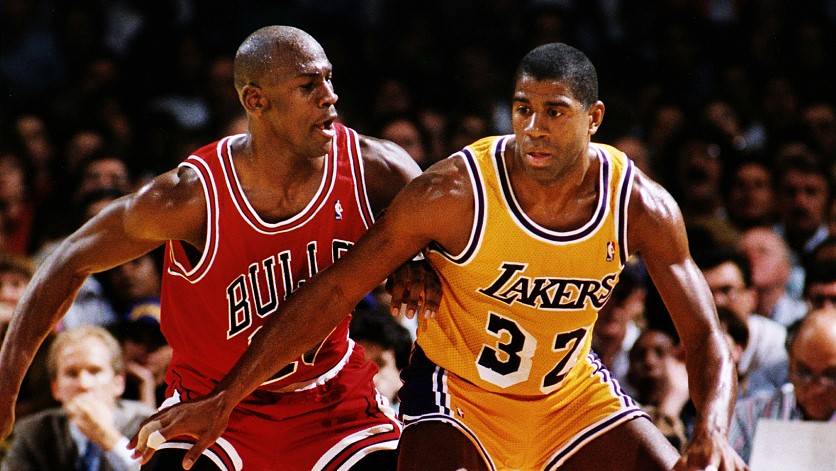 After having swept their greatest foe in the ECF, Jordan and his Bulls hoped to have an easier route to their first ever franchise championship. Given the Bulls' luck at the time, this didn't happen as they were set for a date against the Los Angeles Lakers.
Michael Jordan
wanted to play against the Blazers rather than the  Lakers in the 1991 NBA Finals
During the Western Conference Finals between Magic Johnson's Lakers and Clyde Drexler's Blazers, Michael Jordan sat down with Pat Riley for an interview. It was here he admitted that he would rather face off against the 1977 champs, rather than the squad that dominated the 80s alongside Larry Bird.
"I'd much rather face Portland being that the Lakers got all that experience. They've been there many times. They got the players. Magic is so smart in those situations. Portland hasn't won like we haven't. I think everybody wants to see me play against Magic Johnson."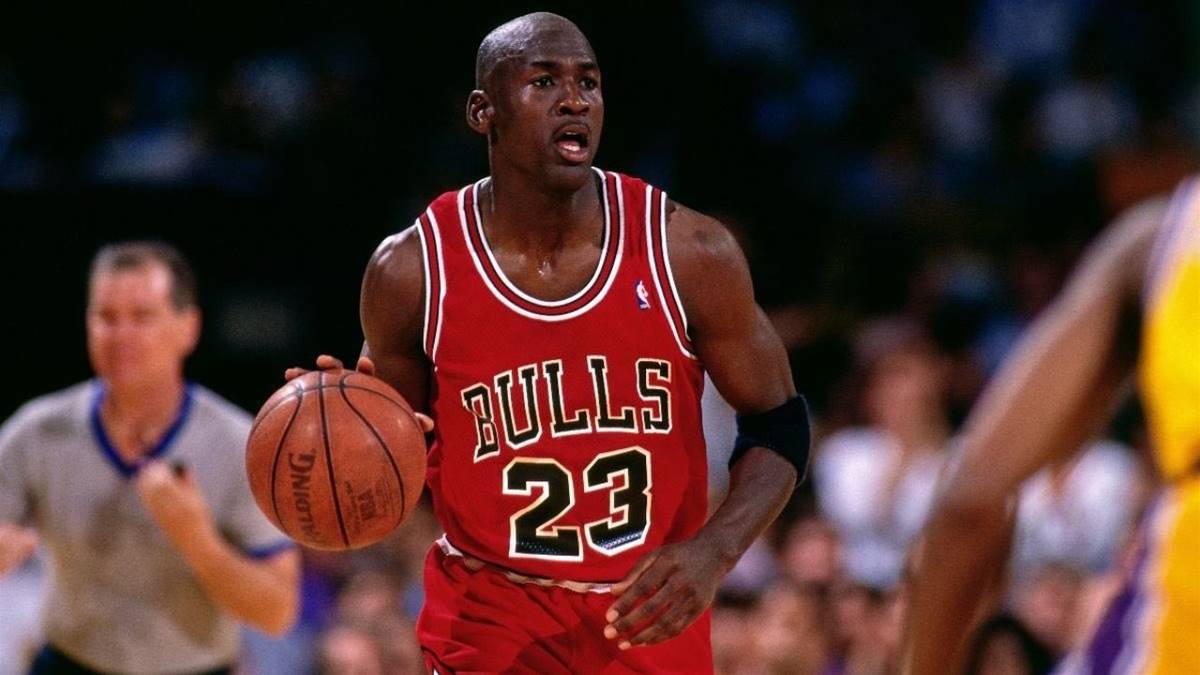 'His  Airness ' would eventually have to step up and battle it out against Magic and the Lakers in his first NBA Finals. Going into the  7 game  series, the Bulls were seen as major underdogs, which made the fact that they won in merely 5 games even greater story for them.
Michael Jordan seemed to have no regard for the purple and gold's championship pedigree as he torched their defense, , en route to a Finals MVP.
Jordan would eventually get his wish of playing against the 'Western Conference's Michael Jordan' in the NBA Finals the next year as the Chicago Bulls disposed of Clyde Drexler and the Blazers in 6 games in 1992.