MUST WATCH: Kobe Bryant Trash-Talk Michael Jordan at His Final All-Star Game in 2003
Kobe Bryant was a player hailed as the second coming of Michael Jordan — a player he idolized from a young age and whose game he emulated, almost to a tee.
In many ways, Kobe took the phrase "be like Mike" to a whole new level, enough for even MJ to notice. Over the years, the two formed a strong relationship, one akin to that of two brothers.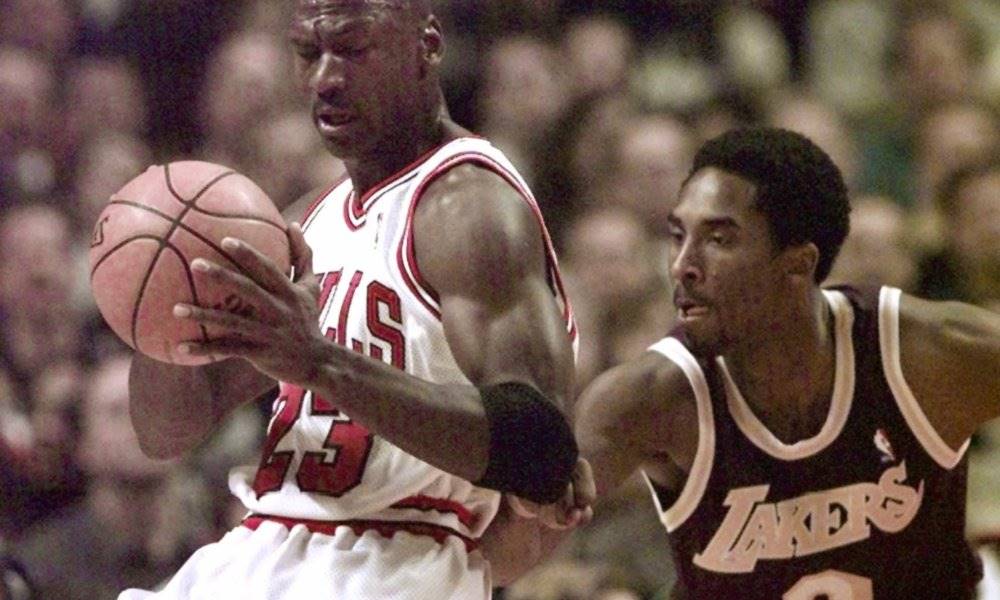 Their interactions were friendly, with Michael playing the role of the elder brother, and Kobe the younger. Hard to believe, given their overbearingly competitive natures. But, their back-and-forth during the 2003 All-Star Game laid bare just how special their relationship was.
Kobe Bryant and Michael Jordan couldn't help but talk trash to each other during the 2003 All-Star Game
The All-Star Game is just a few hours away, and through the years, it has provided fans with several breathtaking moments. But, breathlessness isn't the only thing it provides. There are times when the game has some wholesome moments.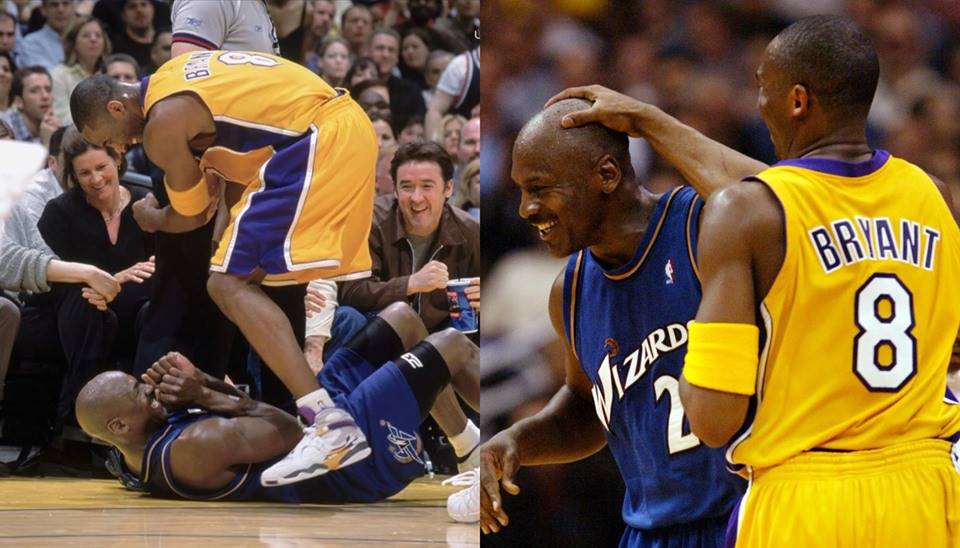 Like, back in 2003, when the entire world got to see the legendary Michael Jordan play his last All-Star Game. As if that wasn't wholesome enough, fans also remember how MJ had a brotherly back-and-forth with his little brother, Kobe Bean Bryant.
Just one clip reveals how special their friendship was. Whether it was discussing fouls, moves, or even just a good old-fashioned ribbing, Michael and Kobe always looked like they were having fun.
It really was like watching a stereotypical sibling relationship. After all, the jawing and the rivalry on the court aside, the Black Mamba would even bother His Airness off the court as well.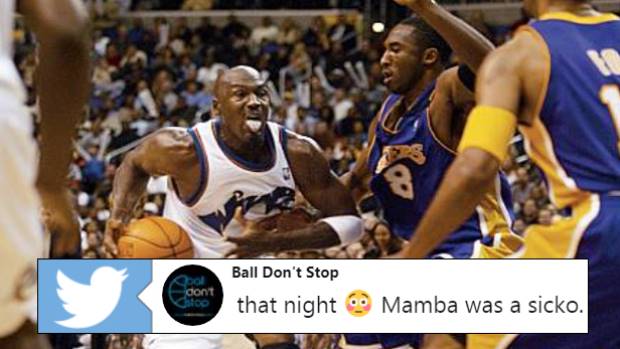 Michael Jordan would receive several phone calls at odd hours from Kobe
If there is one thing any elder brother knows, its that the younger brother will inevitably call for advice. Such was the case in the relationship between Michael Jordan and Kobe Bryant. The latter would call at odd hours just to ask MJ questions about ball and life. Something Jordan tearfully recalled at Kobe's memorial service.
He may be gone now, but Michael Jordan will always have a special place in his heart for the Black Mamba. The man who wanted to be like him, trained to be like him, and in many ways was like him.