Shawn Kemp shares why he wasn't traded for Scottie Pippen in 1994: "They were going to burn down the stadium!"
The blockbuster trade that almost happened!
The category of trades that almost happened is so big through the lengthy NBA history that it hurts your head to think how drastically different the course of events could have gone if particular players switched teams at certain times. The Pippen-Kemp swap that almost came to fruition in 1994 is definitely in that category.
What if?
The 90s Bulls are one of the most prominent dynasties ever in the NBA, and a huge part of that was the -Scottie Pippen duo. Scottie was without Michael for a brief period when MJ retired, but the pair would reunite shortly after Jordan's baseball adventure.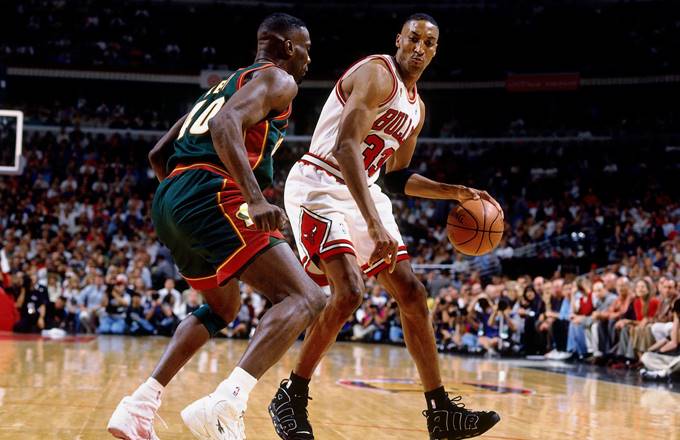 But as it turns out, we were very close to Michael returning to the Bulls with Pippen in a different city.
When  got handed the keys of the team in the 1993-1994 season, he really established himself as one of the best players in the league, having a career year, averaging 22.0 ppg, 8.7 rpg, and 5.6 apg. But it still wasn't enough to bring the Bulls more titles, and GM Jerry Krause decided to explore the market.
"They were going to burn down the stadium"
He set his eyes on a young athletic phenom down in Seattle by the name of . Krause was ready to ship a 28-year-old prime Scottie to the Sonics in exchange for a 24-year-old Kemp ready to have some of the best years of his career. It was poetic justice for Pippen to become a Sonic, as he got drafted by them and traded right away, but the other side stopped the swap.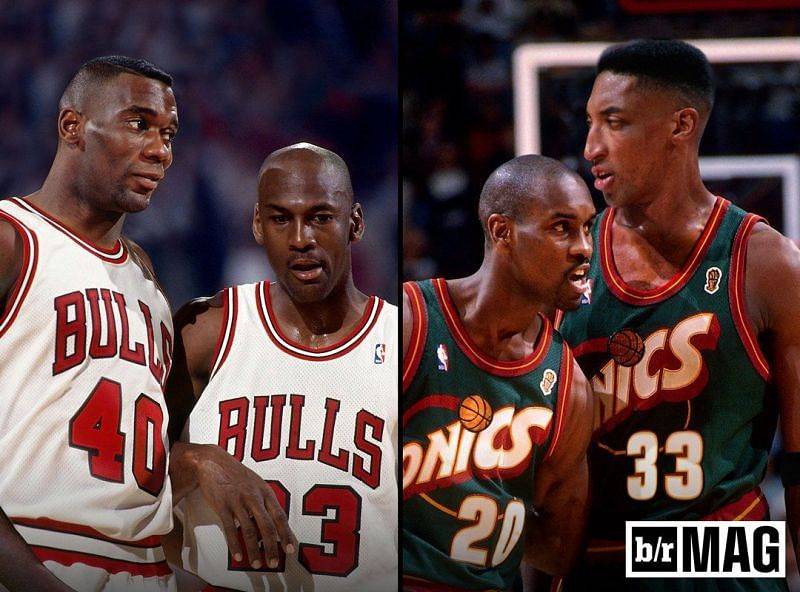 Shawn Kemp explained why the Sonics and their owner, Barry Ackerley stopped the trade, sharing how the city of Seattle would not have accepted that.
"Ackerley called me and told me they weren't going to make the trade. He was telling me people were calling the local radio stations saying they were going to burn down the stadium if I was traded." Shawn Kemp, Complex
Although it seemed like more than a fair swap for both teams, the city of Seattle really loved "The Reign Man," his highlight plays, incredible athleticism, and chemistry with Gary Payton. Maybe it turned out to be a good move, as the Sonics presented tough competition for years to come, even making the Finals in 1996 and presenting a tough challenge for the Bulls. Still, they never quite managed to get it all together.
Maybe having Scottie instead of Kemp would have been the missing piece, but we will never know.