"This son of a b*itch just called me holmes" - Dominique Wilkins recalls his first encounter with Larry Bird
In the 1980s,  and , some of the greatest players in NBA history, engaged in a rivalry that may not have been as well-known but were unquestionably just as exciting. The two players, who played in different ways, were equally dominant on the court and contributed to numerous memorable plays and deep playoff runs by their respective teams.
The Boston Celtics legend has earned his reputation as a trash-talker on the court, but he was backing it up with amazing performances night in, night out. The Human Highlight Film has talked about his first encounter with Larry Legend in the latest episode of the Knuckleheads podcast.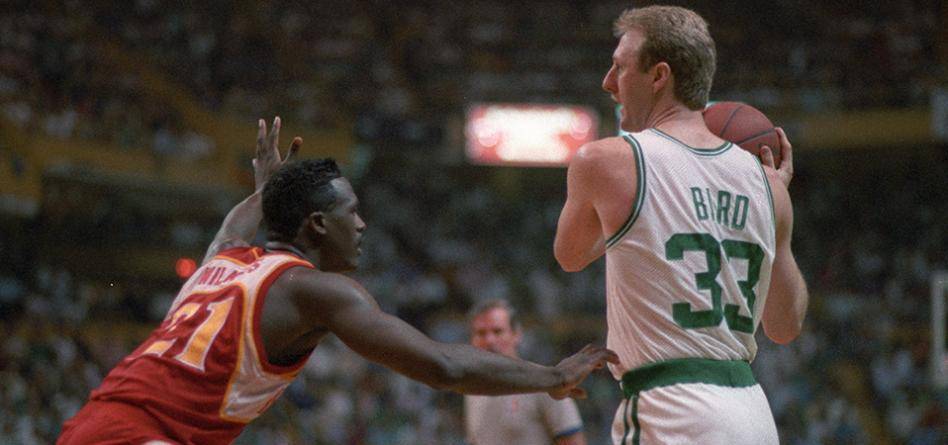 Shaking hands with Larry
 Wilkins recalled.
Every player who comes to the NBA dreams of playing in the most famous arenas; Madison Square Garden in New York and TD Garden in Boston, this was also the case with the Atlanta Hawks rookie. But what surprised Nique the most was the fact that Bird didn't even want to shake hands with him, and that's what will remind him of their first meeting. But despite their strong battles on the court and early difficulties, Wilkins and Bird respected one another as rivals.
Wilkins said, bursting out with laughter.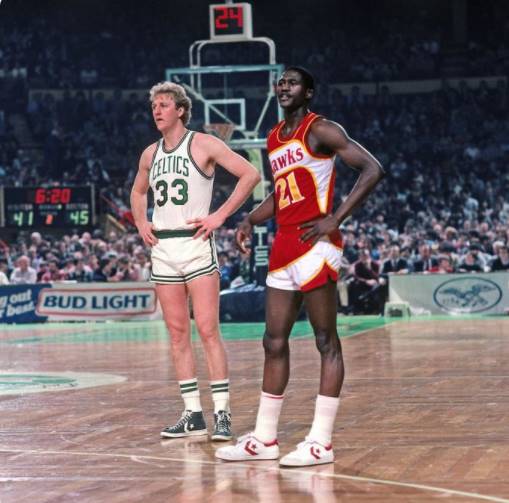 Going back at him
Wilkins' competitive nature did not allow him to stay there, he sought revenge by proving himself with the best of those times. He was an explosive scorer who could dunk from anywhere on the court, especially before his achilles injury, so he wanted to make his presence felt. He swooped down from the left side and dunked the ball ferociously over Bird.
Nique concluded.
Their rivalry was fierce at times, but it was also a credit to their outstanding basketball skills, as both players were named to the top 75 players of all time. The NBA has witnessed many great rivalries throughout the years, but few have been as thrilling and memorable as Bird's clashes with Dominique.