Kenny "The Jet" Smith on Michael Jordan being "the only guy whose weaknesses became his strengths"
 said when asked about who was the standout on the 1983/84 UNC team. 
One flaw in MJ's game in college
Two years removed from his iconic game-winner against Georgetown to lead the Tar Heels to the national championship,  was still raw. Athletic, exceptionally gifted, but raw. And according to Smith, he had one huge flaw in his game.
 he said. 
"He used to say, 'Oh, you think you can guard me?' I was like, 'Yeah, 'cause your handle's whack.'"Kenny Smith, ALL THE SMOKE
Michael then went to the Olympics -- he helped the USA win the gold medal.  then drafted him with the third overall pick in the 1984 NBA Draft. Fast forward to the summer after his rookie season -- he won ROY averaging 28.2 points, 6.5 rebounds, and 5.9 assists -- Jordan was back at UNC playing pick-ups.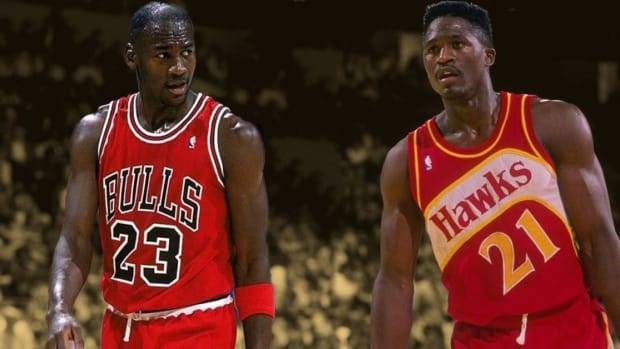 The Jet once again took up the challenge of guarding No.23. But one weakness he had in college was no longer there.
"My handle; I've been working on it!"
 Kenny said. 
Smith forgot he ever said anything about MJ's lack of dribbling skills. But Mike didn't. And it only took him a year to turn what used to be an exploitable weakness in his game into a strength. But he didn't stop there.
 Kenny said.
One thing MJ has over everyone else -- most notably  who many people include in the GOAT conversation -- is that he had no real weakness. That's something every all-time great strived for, but only His Airness was able to accomplish.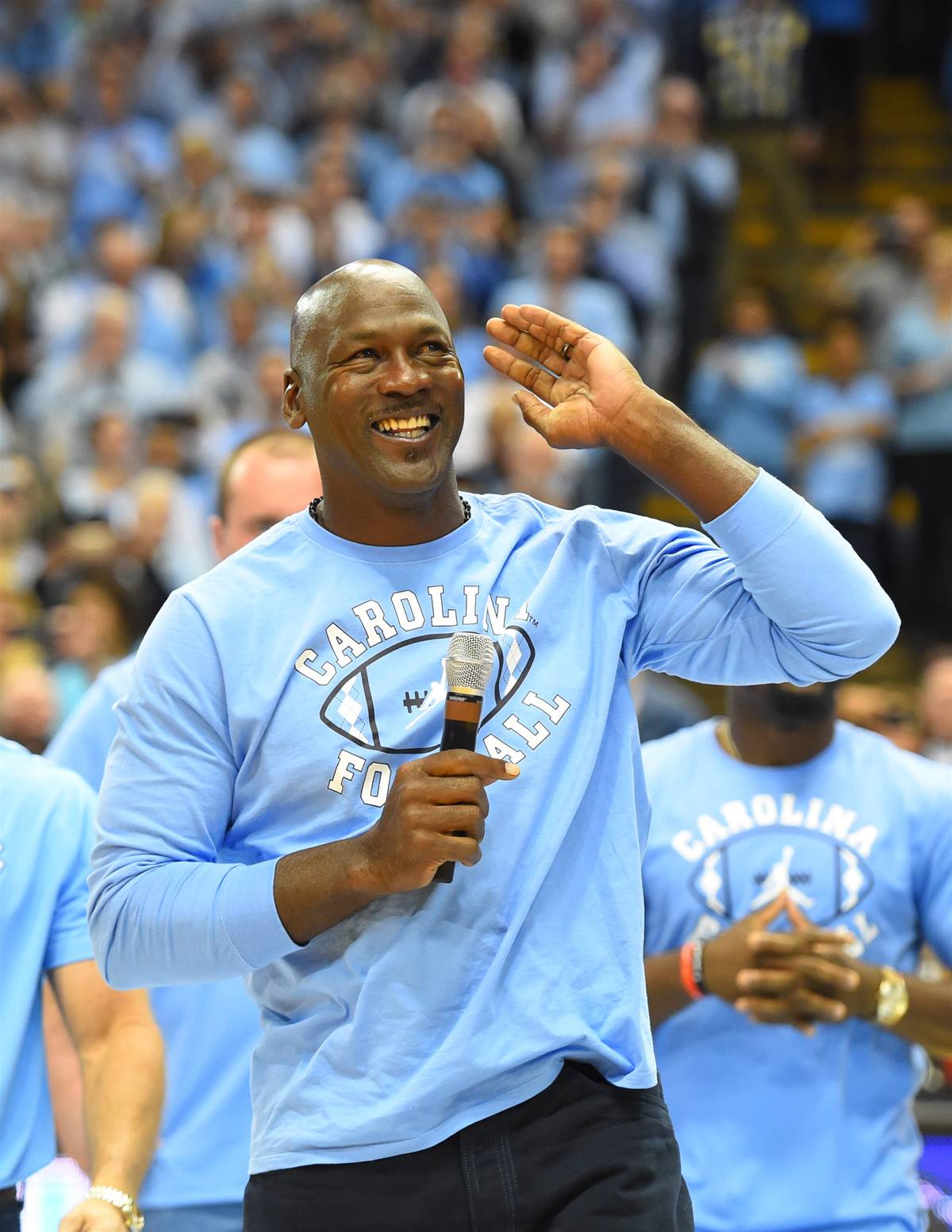 LeBron's obvious flaw is the free-throw shooting. He also never developed a go-to move on the offensive end. The freight train that he is, some teams found a way to slow James down by exploiting those on the defensive end -- the 2014 Spurs are the obvious example with their  tactic back when James was nowhere near the jump shooter he is today.
LeBron himself  for forcing him to improve his shooting game. And he did. But not to the point of it becoming his strength on the court. 
For all his hard work, James was never able to perfect his craft. And that might be MJ's strongest argument in the GOAT debate -- everyone else had to settle for less; Michael is the only one who didn't.