Mariska Hargitay Applauds 'Work Mothers' Jane Fonda and Ellen Burstyn: 'They're the Advocates in Me'
Mariska Hargitay knows a thing or two about feminism.
The star of NBC's hit show Law & Order: SVU chatted with PEOPLE before receiving the Sisterhood Is Powerful Award at the 2023 Women's Media Center Awards on Oct. 19, and she was floored to be among those recognized by the organization's three co-founders: Jane Fonda, Gloria Steinem and Robin Morgan.
"It was a lot to take this in," Hargitay, 59, says. "Because these are my mentors, these are the people that I go, 'Wow.' The people that made change. I mean, are you kidding me? Gloria? She started a revolution and changed our planet. And then our paths crossed and it feels like fate, but they're like my work mothers."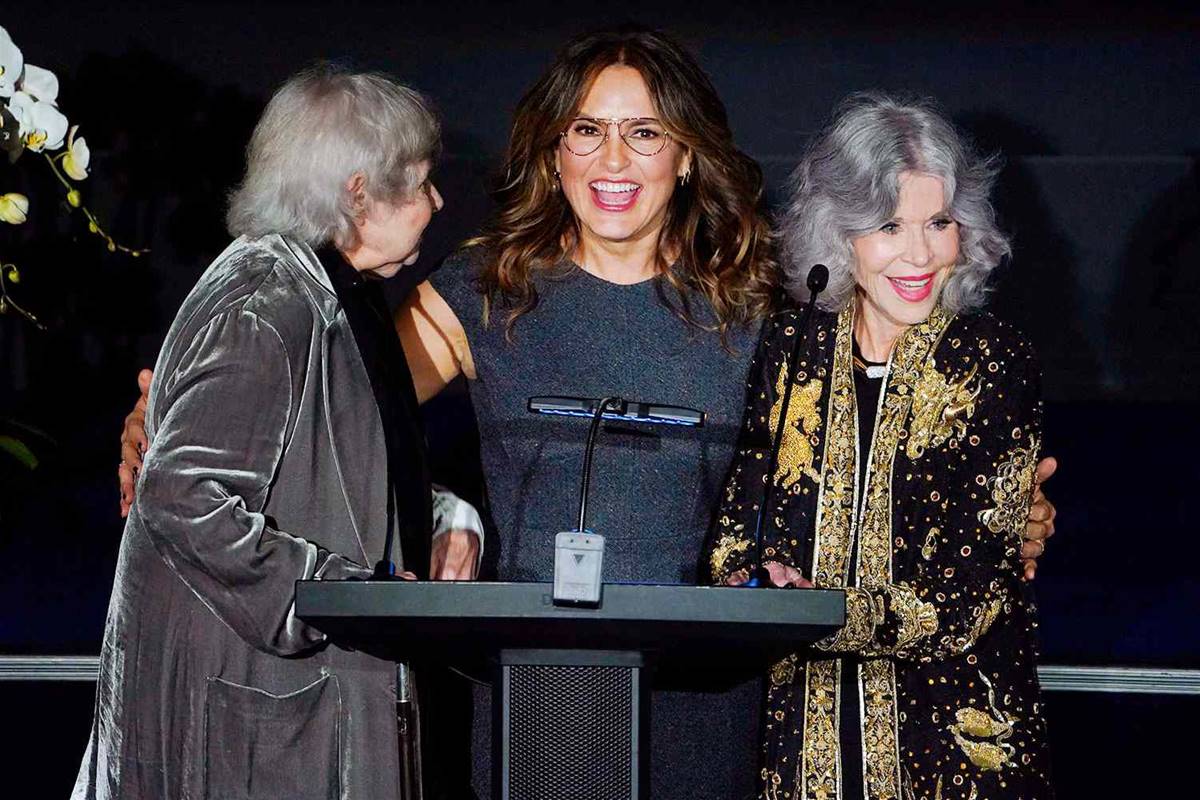 Hargitay and Steinem have forged a fierce friendship, sometimes giving fans a glimpse of their hang outs on social media.
Still, the Emmy winner found herself awe-struck to be recognized by the likes of Fonda and Steinem, for she says everything inside of her is inspired by them.
"They're the advocate in Mariska, the Olivia Benson [in Mariska]. It's RBG, Jane, Gloria, it's, for me, Ellen Burstyn. There's these people in my life that are of an age," explains Hargitay, who often acts opposite Burstyn when she appears in the Law & Order franchise as Detective Elliot Stabler's beloved mother, Bernie. 
"I lost my mother when I was so young, so it's very sacred," Hargitay adds of her relationship with these women. "I think it's sacred."
Hargitay is the daughter of the late Jayne Mansfield, who died in 1967 when Hargitay was just three years old. Mansfield would've turned 90 this past April.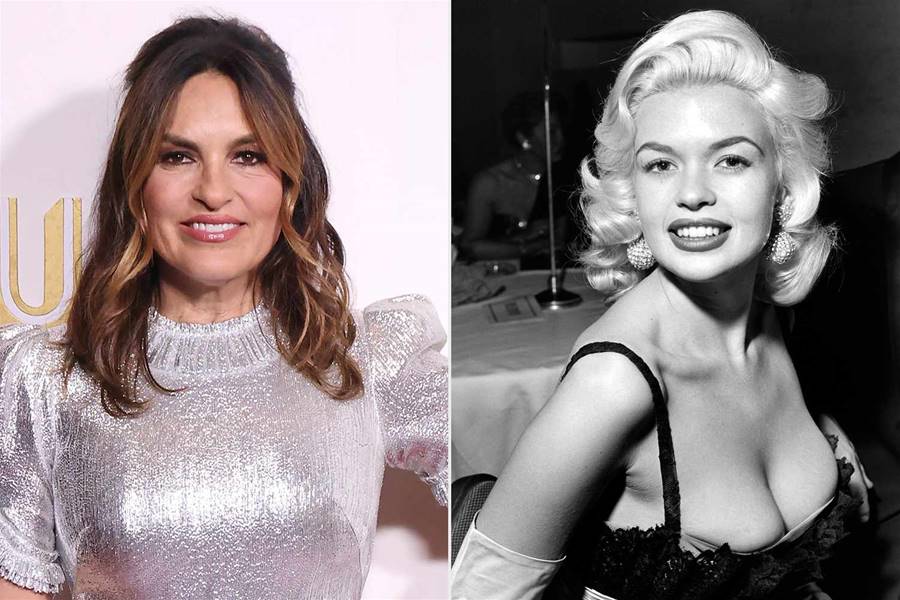 Prior to the start of the Oct. 19 ceremony, Hargitay found herself taking photos with Fonda on the red carpet — and listening to photographers yell their names in tandem. 
"Jane! Mariska! Jane!" they called. "Mariska! Jane!"
The moment wasn't lost on Hargitay. She turned to whisper something to Fonda on the carpet, and later took a moment in her acceptance speech to honor the serendipity.
"I met the magnificent Jane Fonda tonight, who obviously is one of my heroes and mentors. And as the photographers were standing in front of me, they said, 'Mariska, Jane. Mariska, Jane,'" the actress explained, voice thick with emotion.
"And so I thank you for that moment and I thank you for being able to stand next to you, and I also feel that you invoked my mother here tonight," she continued, lauding Fonda.
"I thank you for that, and I bring her in here in this moment because I think she would love this night."