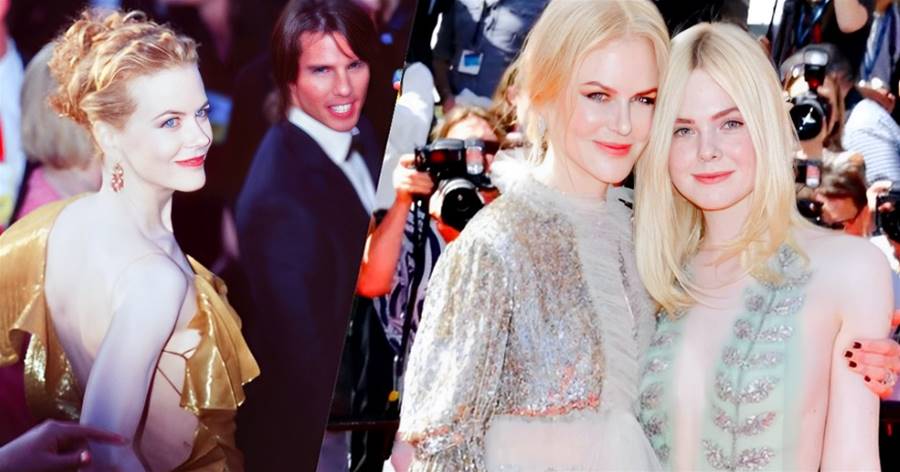 winning beauty comes in many forms, and last night at Cannes, onlookers performed a series of head-swiveling double takes as Nicole Kidman and Elle Fanning stepped out in tandem.
The blonde duo arrived at the premiere of How To Talk to Girls at Parties—an adaptation of author Neil Gaiman's short story of the same name—in which they star as a punk priestess (Kidman) and an amorous alien (Fanning), each showing off an ethereal glamour that transcends time and trend.  
Flawless complexions characterized by high cheekbones, piercing blue eyes, rose-tinted lips, and power brows marked each actress's red carpet arrival, similarities made impossible to miss as Kidman and Fanning struck giggly poses, seemingly aware of—and reveling in—their shared signatures.
Though the co-stars are a case study in the mirror power of good makeup, their likeness was only enhanced by their romantic flyaway hair and glittering embroidered statement gowns.
Kidman and Fanning may be playing different species in their forthcoming film, but when it comes to their red carpet style, these two are cut from the same cloth.