Magic Johnson reveals Michael Jordan's ruthless advice after his comeback in 1996
When you think of NBA players retiring and coming back to play, you instantly think of  returning in 1994 to win three more rings. But not everyone can return in such fashion. Not even the greats like Magic Johnson, who had a short-stinted return to basketball in the 1995-1996 season.
Different time, different team
 is a Lakers legend and widely regarded as possibly one of the greatest point guards in NBA history. The 6'9'' point guard was a one-of-a-kind player, never seen before or after, showing players that size can be effective play initiators. The five championships, 12 All-Star nods, 3 MVP awards, and numerous other accolades can attest to that.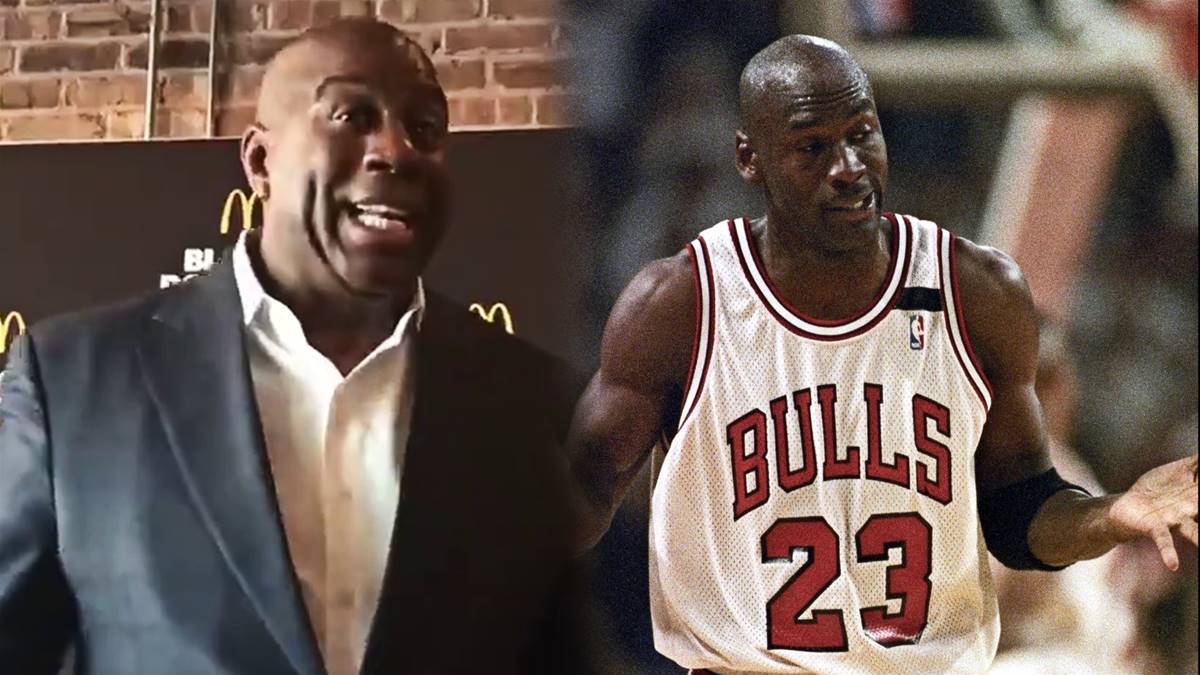 After making the Finals in 1991 and losing to Jordan's Bulls, Magic got diagnosed with HIV, having to retire prematurely at only 31 years old. It was a sad day for basketball to see one of the greats go out that way.
But Magic didn't finish his story there, giving it a go four years after, returning to the Lakers at 36 years old in the 1995-1996 season. Obviously, he was a shell of his prime self on a vastly different team, but the whole fandom was excited to see Magic back on the court again.
, Magic would show he still has got it, notching a near triple-double. But the age and time out took a tool on Magic, who just wasn't the same player—as being on a completely different team than when he left also didn't help with the comeback.
Recently on Jimmy Kimmel Live, Magic shared an untold story of facing MJ's Bulls that year and getting some ruthless advice from the GOAT: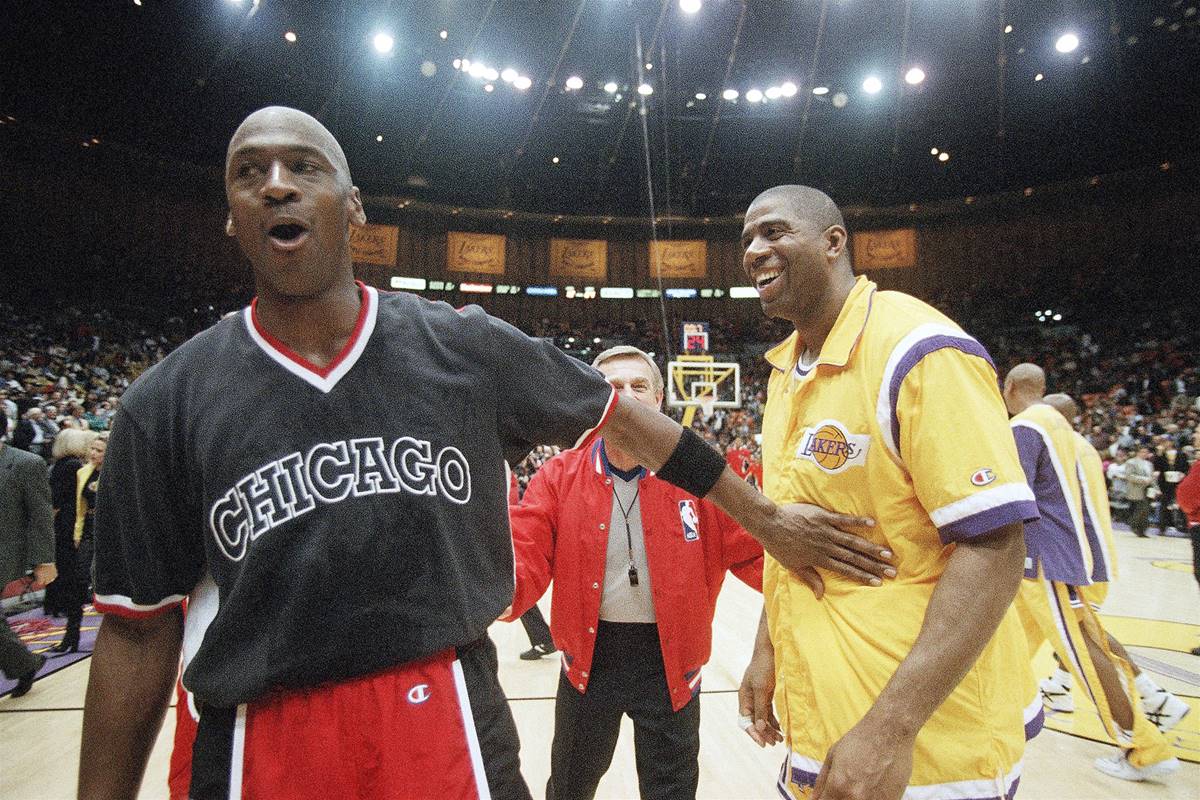 "They really showed me the difference between a championship team and a playoff team. They were a championship team; we were just a regular team. And they played me so hard. They were physical; they pushed me around. Michael, after that game, he pulled me aside. I don't think I've ever told anybody this. He met me in between the locker rooms, and he said, 'Earvin, you have to remember now, you're not with Kareem (Abdul-Jabbar); you're not with James Worthy. All the guys you used to play with, Showtime, are not on that Laker team anymore. So remember, maybe you should think about retiring.'"Magic Johnson, Jimmy Kimmel Live
Michael and Magic might have been good friends, but MJ didn't spare sugar-coating the situation. The Lakers were a respectable team with guys like Vlade Divac, Nick Van Exel, Eddie Jones, and Cedric Ceballos, along with Magic. They would finish the season with a solid 53-29 record and the #4th seed, but only to get bounced out by the Rockets in the first round.
Magic ended up appearing in 32 games, averaging 14.6 ppg, 6.9 apg, and 5.7 rpg. Some pretty strong numbers for a rusty 36-year-old, but Magic was aware that this wasn't the 80's Showtime anymore, giving up the game once and for all after that season. Maybe MJ's advice helped Magic realize that.