Kobe Bryant shares which version of Michael Jordan was the most dominant one
Most people watching the NBA agree that  was the closest thing to  after Jordan retired from basketball. Comparisons between the two legends have been around for some years now, and even though they played against each other several times, we never had the chance to witness them play against one another when they were both in their prime years. Even though these debates are demanding, fans are always trying to re-create individual matchups to back up their facts about one player over the other.
When hosting on The Dan Patrick show, the late great Bryant said those discussions don't make much sense until someone develops a time capsule so he can go back and face Jordan during his prime. Kobe also shared which version of Jordan would be the biggest challenge for him, and even though it might come as a surprise for some, he thinks Michael Jordan in 1991 when he won his first NBA championship is the best version of Jordan ever.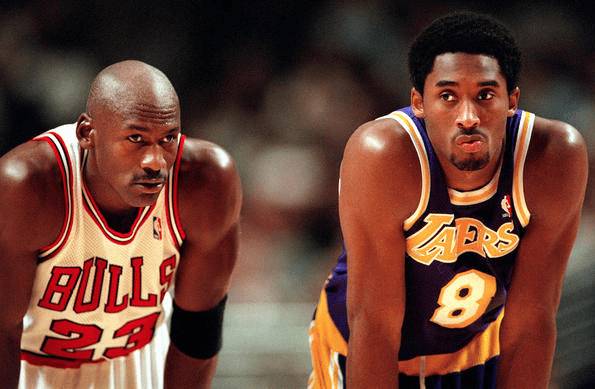 "I never thought about it, to be honest. I never tried to waste my energy on thinking about things I can't indefinitely win. We can debate who is better, but I am not going to waste my energy on it until you develop a time capsule so I can go back and face Jordan in 91,92, 93.Michael in 91…no doubt about it. And I say 91 because that was the year he was in his prime both physically and mentally and he was just like an absolute bull in 91. So I would love to see how does that look like."Kobe Bryant, via Dan Patrick Show
Jordan was an absolute monster on both ends of the floor during the 1991 season, averaging 31.5 points to go along with six rebounds and five assists. Jordan and the rest of his teammates elevated their game and stormed through the regular season with a 61-21 record and beating the  4-1 for their first NBA championship. That season, Jordan was superior against all of his competition, so it's doesn't come as a surprise Bryant thinks that was the best version of Jordan he ever saw.