Pau Gasol Says Kobe Bryant Is a 'Big Reason' His Lakers Jersey Number Will Be Retired
Pau Gasol had his number retired by the Los Angeles Lakers, and he credited Kobe Bryant as being the man responsible for the honor happening to him.
"It's impossible [to separate]," Gasol said at an "all-access" event for VIP fans in late January, per ESPN's . "It's inevitable. I don't know how. ... My number goes up there, in big reason, because of him. And also how he made me better, how he made us better, how he led us in those runs and the effect that he had. And then obviously not having him here with us, it's tough."
Gasol, 42, was a six-time All-Star and won two titles during his time with Bryant and the Lakers. In seven seasons in Los Angeles, he averaged 17.7 points, 9.9 rebounds and 1.4 blocks per game.
His most iconic game with the Lakers came in Game 7 of the 2010 NBA Finals, when he posted 19 points, 18 rebounds, four assists and two blocks in an 83-79 win. It was the Lakers' second successive title.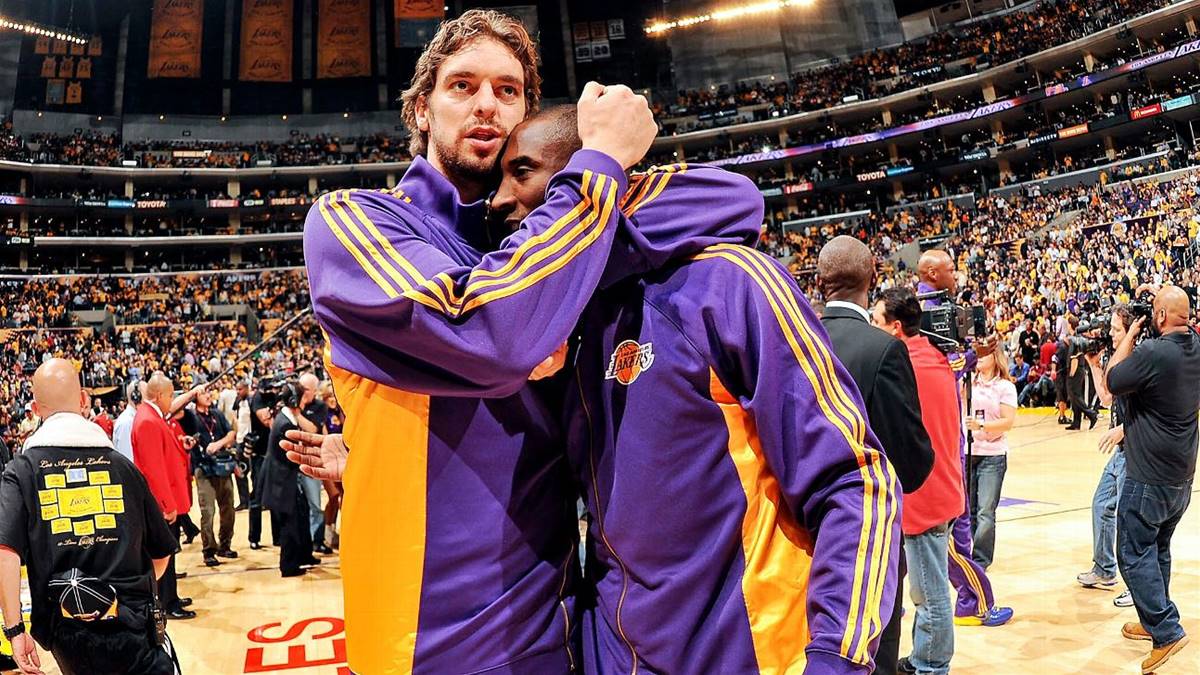 And Gasol said the state of mind he had in that game was reminiscent of Bryant's approach to every game:
"When I was able to get to those points of aggressiveness, of physicality, of do-whatever-it-takes, I'm-going-to-go-through-you moments, and kind of put myself in that emotional state, that's when I played my best. And obviously, what a bigger moment to do that? What a more needed moment than that, right?
"I remember that day thinking I'm going to do whatever. We're not going to allow this team to beat us on our home court in Game 7. We're going to win this championship. I don't care how it is. I don't care what I have to do. It's kind of like that survival instinct of kill or get killed. And I was able to put myself into that killing mode of I'm just going to bite your head off, and I don't care who you are, I don't care anything.
"That's how Kobe was on a gamely basis."
Gasol was  for the Naismith Memorial Basketball Hall of Fame in February, an honor he's expected to receive. He also credited Bryant at that time.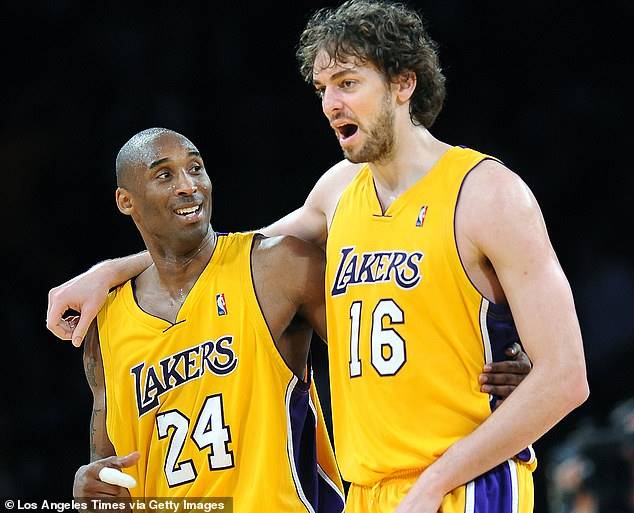 "I grew as a player, I played at a higher level thanks to him in great part. Obviously, Phil [Jackson], the rest of the teammates, the rest of the staff and I had to put something in for my part, but his leadership, his example, his approach really elevated my game, made me a better player. ... My name, my number don't go into those rafters without those championships. And we don't win those championships without Kobe Bryant."
There's no doubt Gasol is a major figure in the Lakers' long and storied history. But there's also no doubt that it was his partnership with Bryant that led him to become a key figure in that story.