Oh Jesus! Jennifer Garner 'Almost Lit the Kitchen on Fire' Making This Ina Garten Dish makes Fans Cannot Stop Laughing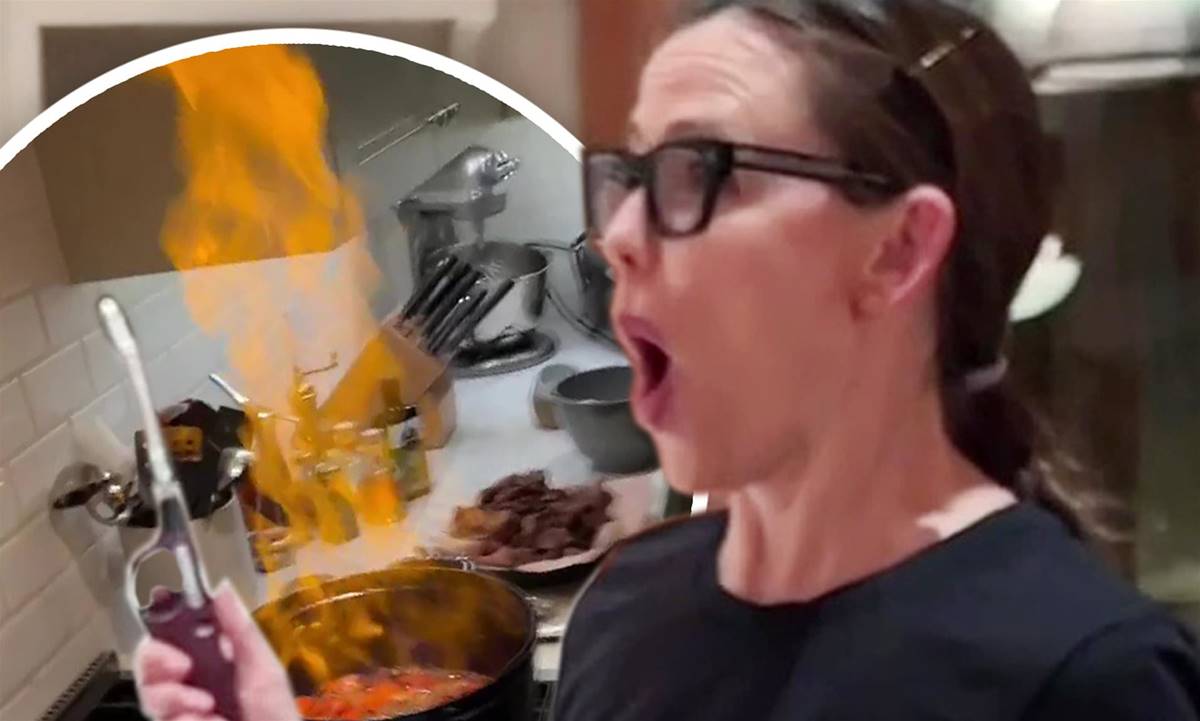 Garner said she had been making Garten's beef bourguignon recipe for every Christmas, after reading it in the Barefoot Contessa star's 2004 book, Barefoot in Paris.
"The thing about traditions, all you do to give them meaning is keep them," the actress wrote in the caption to her video. "I don't know when I started making @inagarten's beef bourguignon (from Barefoot in Paris) for Christmas, it was long enough ago that the smell of this perfect stew makes me feel happy, cozy, and relaxed."
Garten's dish features bacon, beef chunks, carrots, yellow onion, garlic, tomato paste, thyme leaves, frozen small whole onions, and mushrooms — all of which are cooked down on the stovetop and eventually in the oven in dry red wine, unsalted butter, and canned beef broth.
There are some adjustments made by Garner, however. "I don't love onions and I'm the chef so, I don't put all the onions in," Garner said. "As Tabitha Brown would say, 'That's my business!' "
She serves it with or over country bread, writing in the Instagram caption that the end result is a "Yum."
"Maybe this will make sense for your New Year's Eve," Garner wrote. "Wherever this weekend takes you, we wish you a healthy, a joyful, and a peaceful New Year."