First Miranda Lambert started following Gwen Stefani's Twitter account and now Gwen has 'liked' a  by Miranda.
The social media back and forth between the two women is peaking fans interest since the No Doubt frontwoman is dating the country singer's ex-husband Blake Shelton, 39.
Gwen, 46, hasn't committed to 'following' Miranda, 32, but she's clearly keeping an eye on what her boyfriend's ex is postin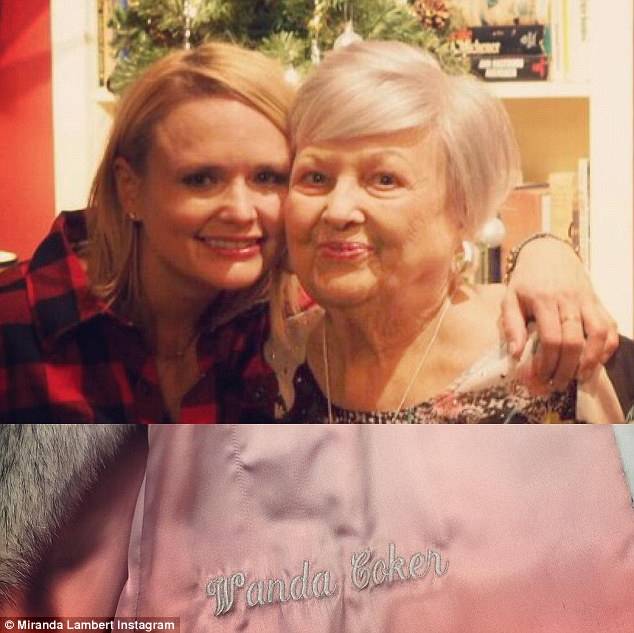 Sweet post: Miranda Lambert shared this photo of herself with her grandmother and tweeted about it. Gwen Stefani, who's dating the country singer's ex Blake Shelton, 'liked' the tweet
The tweet that The Voice judge liked was one about the Little Red Wagon singer's grandmother.
On December 26, Miranda tweeted a link to an Instagram photo of herself with her grandma and also showed the inside of a pink coat that had her gran's name on it.
'Her name embroidered inside is priceless. A family heirloom I will cherish forever,' Miranda wrote.
'I'm so thankful for her and all the things I have learned from her. Nonny is strong, beautiful, feisty and most of all, loving. #grandmastreasures #diamondsfurandwhiskey #wandathewanderer.'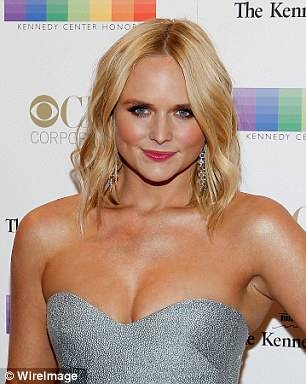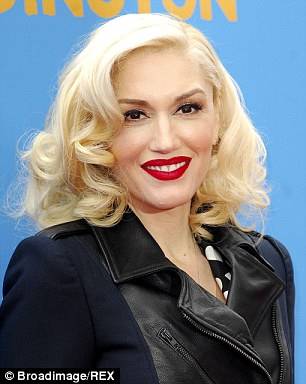 Peace or war? Miranda, 32, started 'following' Gwen, 46, on Twitter just after Christmas. Although the No Doubt frontwoman isn't 'following' the Little Red Wagon songstress, fans are intrigued about what's going on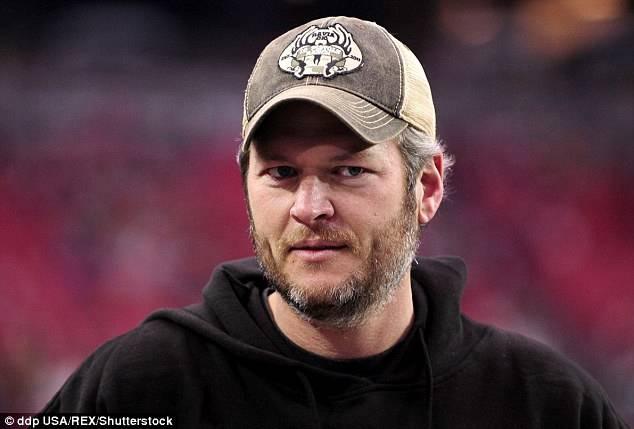 In the middle: Blake Shelton, 39, went public with his new romance with Gwen in November following his July split from Miranda after nine years together
Miranda and Blake announced they were splitting up this past July after four years of marriage and a total of nine years together.
Gwen filed for divorce from her husband Gavin Rossdale on August 3 after 13 years of marriage and three children, Kingston, nine, Zuma, seven, and Apollo, 22 months.
Blake and Gwen, who are both judges on The Voice, went public with their romance in November and have been virtually inseparable ever since.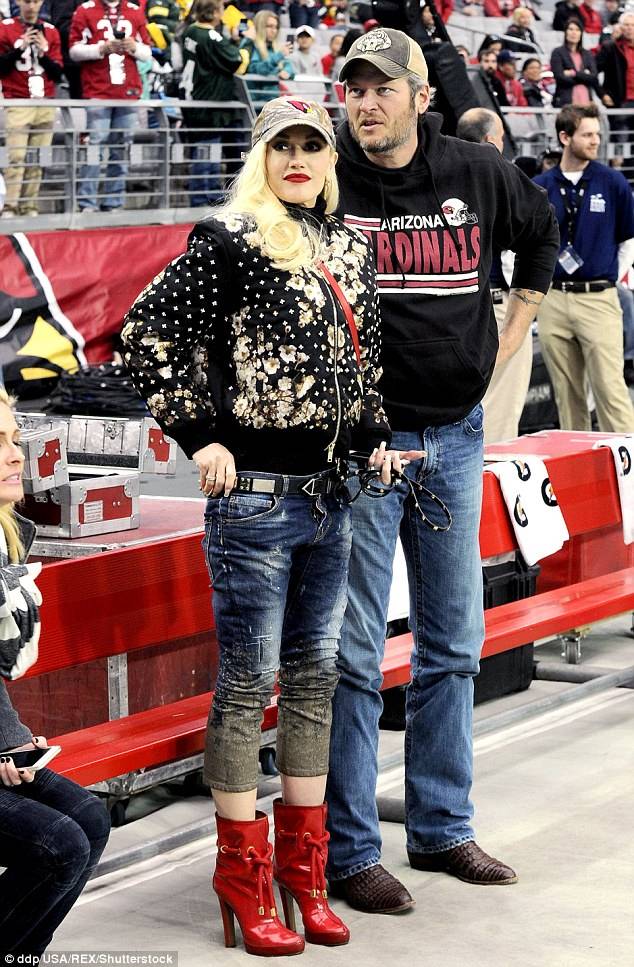 Inseparable: The relationship between the two judges on The Voice is going full steam ahead. They're pictured together at an Arizona Cardinals football game on December 27
They were photographed looking happy together at the Arizona Cardinals game on December 27. 
Meanwhile, Miranda has moved on and recently confirmed  a new romance with soul singer Anderson East, 27.
On Saturday she shared a photo on her Instagram of the pair cuddled up together on a couch wrapped in blankets and wearing knitted hats.
'The snuggle is real...' she wrote.