Reese Witherspoon Says Jennifer Garner Was 'So Passionate' About Getting 'The Last Thing He Told Me' Role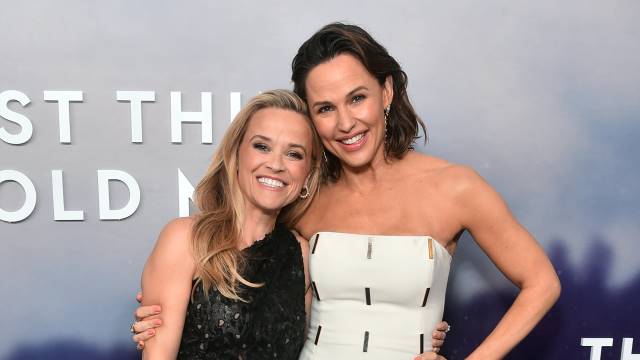 Reese Witherspoon is praising her good friend Jennifer Garner for fighting for her role in "The Last Thing He Told Me."
The pair teamed up for the television adaptation of the mystery-thriller novel, which follows Jennifer's character, Hannah, who forms an unexpected relationship with her 16-year-old stepdaughter while figuring out why her husband has gone missing.
Nabbing the role was something Jennifer fought for! The actress wrote a letter, expressing how interested she was in being cast, and at the show's Los Angeles premiere, the 50-year-old told Access Hollywood's Scott Evans why is was important for her to put herself out there.
"This is the job right. You have to be able to put yourself into the ring. It's a very vulnerable job, you hear no a lot and sometimes you have to put your neck out there and I'm grateful that in this case it paid off," she said.
Jen not only stars in the series, but she is also an executive producer on the project alongside her good friend Reese Witherspoon, who praised the "Yes Day" star for being so "passionate" about getting the role.
On the red carpet, Nikolaj gushed over Jennifer and Reese, admitting he was in "good company."
"Very impressive couple of ladies, they make wonderful shows and are great actresses. I'm in good company," he said.