"Definition of a Brother for Life" – NBA Fans Get Emotional After "Uncle" Pau Gasol Was Spotted With Kobe Bryant's Daughters During NBA All-Star Weekend
Pau Gasol and Kobe Bryant were one of the very few duos who shared a brother-like relationship. Pau joined the  in 2008 from the Memphis Grizzlies. The NBA world was not aware of how special of a relationship Kobe and Pau were going to share. Right after the Spaniard arrived, he sent a text message to Kobe and dropped in a "Hey." The Black Mamba was quick to make his ultimate goal known to Pau.
As  mentions on JJ Reddick's Old Man And The Three podcast,That's what the duo did, they won two consecutive titles in 2009 and 2010.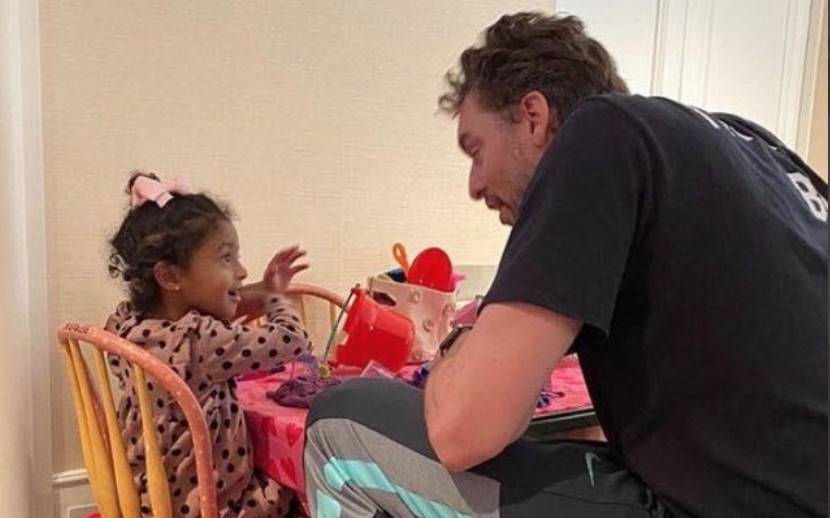 Kobe and Pau shared a wholesome relationship even after retiring from the NBA. They often spent time with each other's families and made sure to look out for one another. However, all came crashing down when Kobe passed away in a horrifying helicopter crash, along with his daughter Gianna. Even after his best friend's death, Pau , including their young daughters. 
Fans react to Pau Gasol's All-Star weekend appearance with Kobe Bryant's daughters
Pau has been seen playing golf with Kobe's oldest daughter, Natalia. He has even wished the young lady for her birthday recently. It would be safe for us to assume that Pau plays the role of a brother in Kobe's family, even though they are not related by blood. This is certainly what the fans believe after witnessing the 2x NBA champ with Kobe's daughters; Bianka and Capri.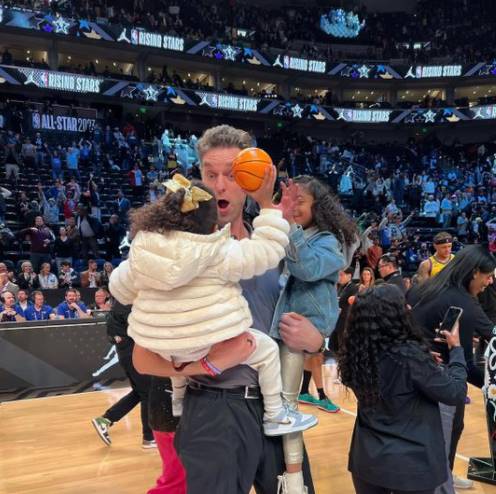 Pau was present at the 2023 NBA All-Star Weekend. He was one of the coaches and led the team that included the likes of Paolo Banchero, Keegan Murray, and Scottie Barnes. His team  but that was not all that caught the attention of NBA fans. Many took to Twitter to express their feelings after seeing Pau hold Kobe's daughters. A fan even wrote,  while another mentioned that Pau was a definition of a "
It is wholesome for us to see that Gasol remains close with Kobe's family and he will be for times to come. The two families appear closer than ever after Bryant's death and it certainly helps to have a pillar like Pau and his wife by their side.