The Voice's Gwen Stefani and Niall Horan have flirty exchange after Blake Shelton's exit - watch!
wasn't going to let a 23-year age gap get in the way of a little flirting, when she had a 'cute' exchange with during the latest promotional video for the new season of. 
In the clip below, the 'Hollaback Girl' hitmaker and the former One Direction singer were backstage and preparing to take their spots in their infamous red chairs - only Gwen got distracted by the handsome Irish star.
After an unexpected exchange, during which and John Legend watched on, Niall goaded , by shouting:  "You hear that Shelton?"
WATCH: Gwen Stefani's flirty exchange with Niall Horan on The Voice
Of course, the country music singer would normally be present to retaliate with a witty comeback, but he left the show last season. 
At the time, he revealed he was hanging up hisshoes after an incredible 23 seasons, and his reasoning was adorable.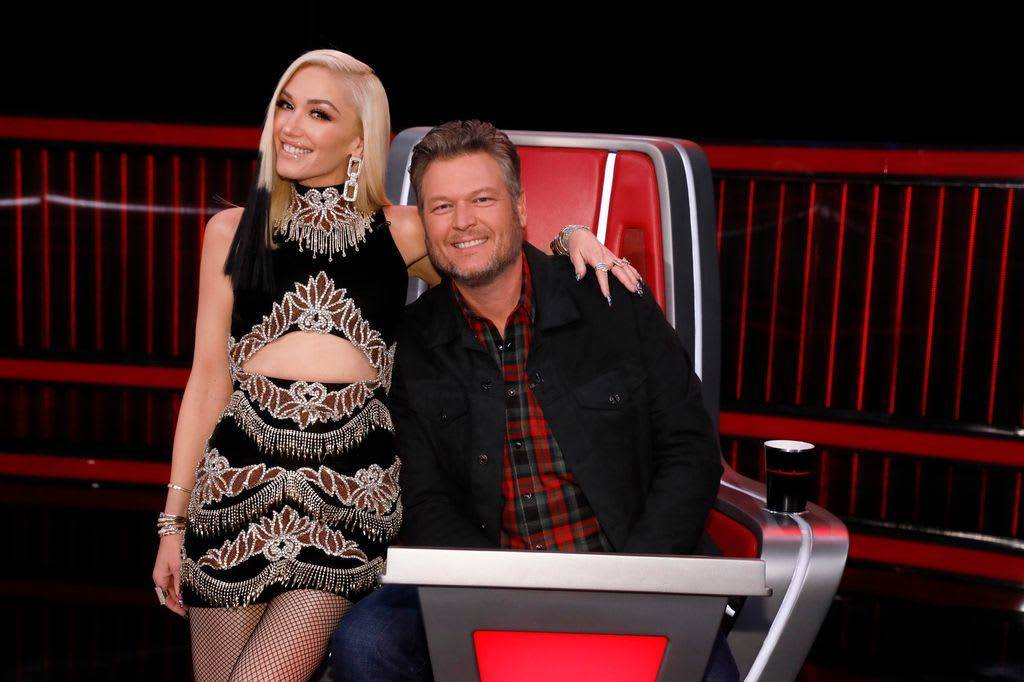 © Getty Images
While he doesn't have any children of his own, , Apollo, nine, Zuma, 15, and Kingston, 17.
He stepped back from the show to focus on his family and have more time with the boys.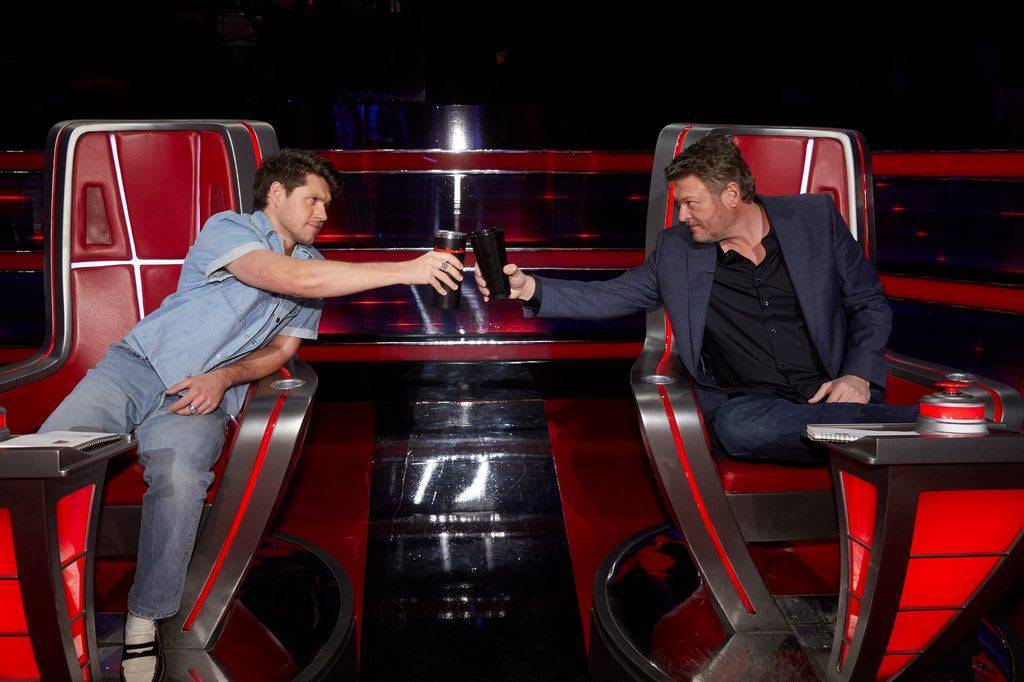 © Getty Images
"If I walked away from my career at this time, the only thing that I run the risk of is having regrets that I'm missing out on some more important things in life," he toldabout his decision . "For now, that's our kids. This isn't about me anymore and never will be again."
He added: "Gwen and I have done so much traveling and touring and work the first half of our lives that now we're like, 'Hey, I'm good to put my sweatpants on at 6 p.m. and watch Ozark eight times. That's our life now, and we love it."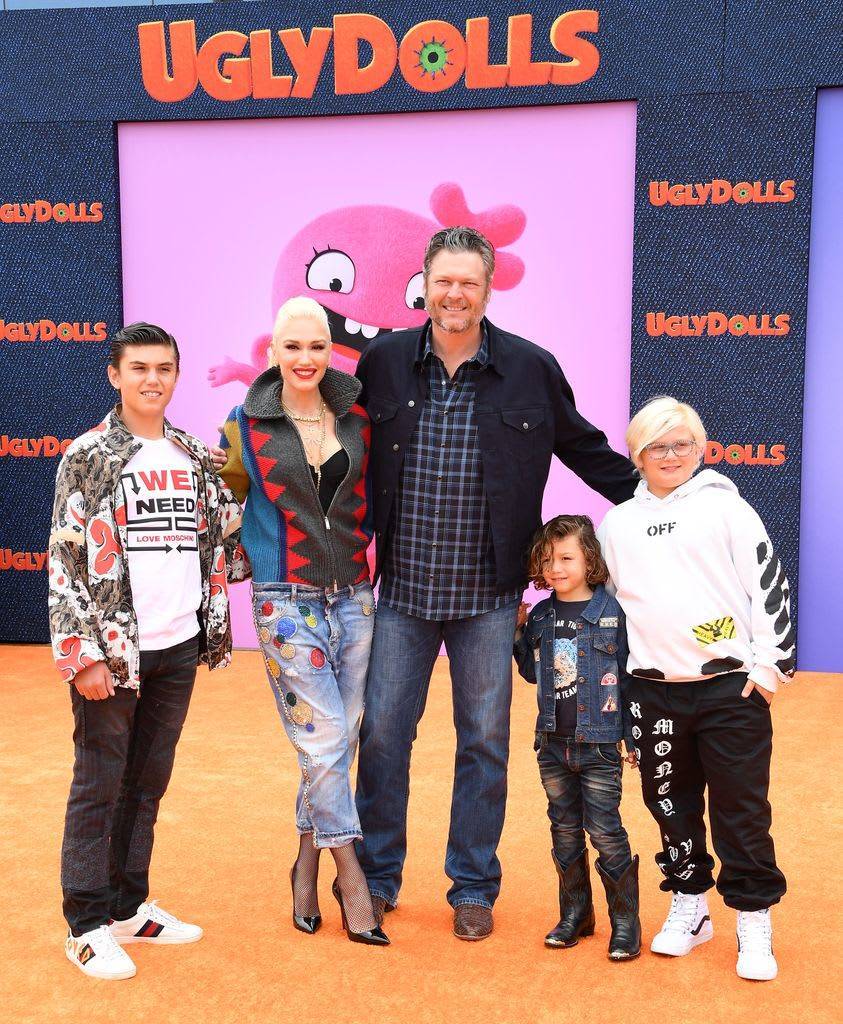 © Getty Images
Blake is also keen to focus on his music and said: "I'm enjoying watching what's happening and putting a song out once in a while. That's another reason that I'm excited to get some time back away from The Voice and concentrate more on, 'What kind of record do I want to make? Is it going to fit in? Do I care? Do I not care?' I got a lot to figure out."
Gwen isn't ready to quit the NBC show though, and looked excited to hear some fresh vocal talent.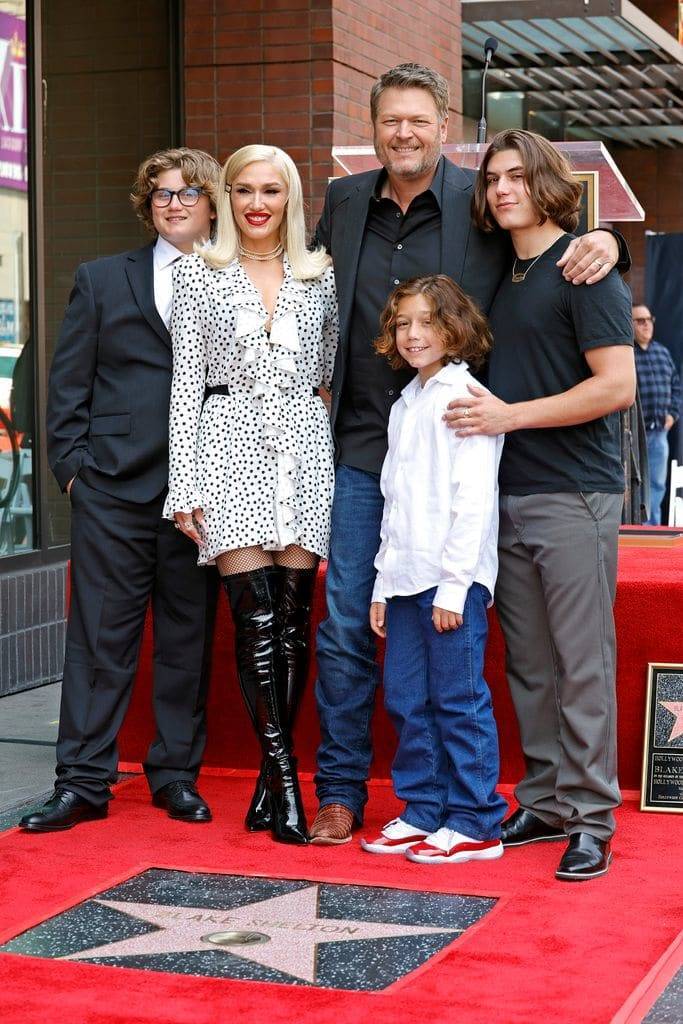 © Getty
too, and joked about her fellow coaches in the promotional video. 
"Everybody's just as sweet and kind offstage as they can be," she said of Gwen, Niall and John. "When they come on the stage though, they kinda change their personalities."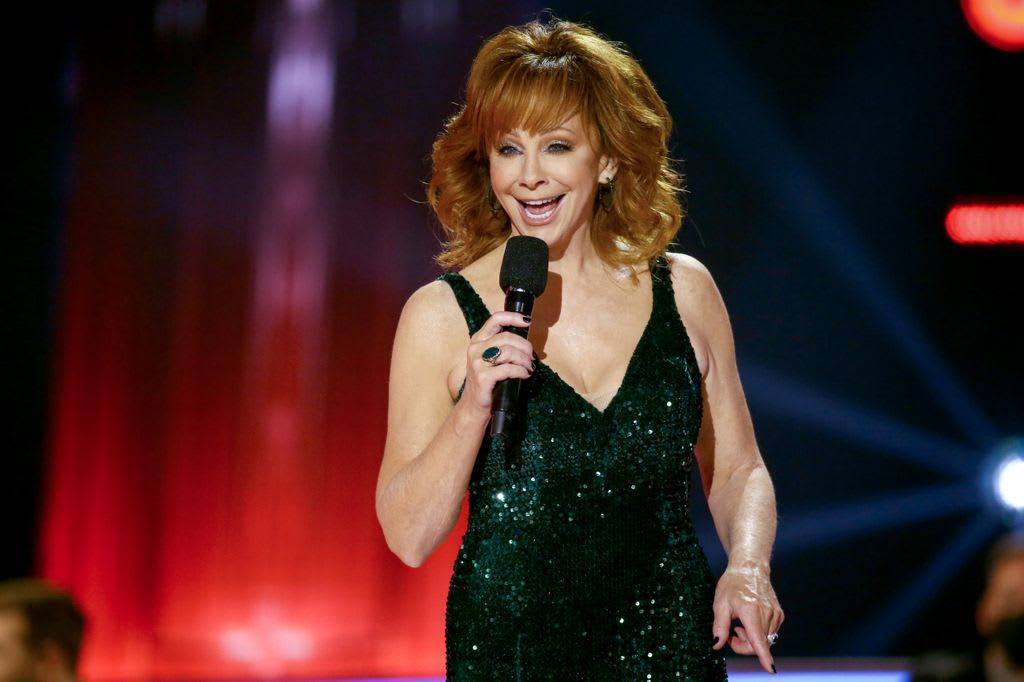 © Getty Images
She then turned to the camera and quipped: "They're real mean — especially Gwen!"
Ahead of the new season, she opened up about replacing Blake and told People: "The country lane, I'm taking over for Blake so I'm gonna represent country music. He's got big boots. I don't know what size those boots are, but they're big, so I'm gonna really work hard to make him proud."
The new season premieres on September 25 at  8 p.m. ET on NBC.