Ohio musical artist 'Nightbirde' set to impress, inspire 'AGT' judges and millions of viewers!
 Musical artist Jane Marczewski from Zanesville, Ohio, will take the stage on the next episode of "America's Got Talent," and her inspiring story and amazing talent are set to make her one of the most talked-about acts this season.
Marczewski, who performs under the name "Nightbirde," gives a raw account of her struggles with cancer and love of music through her blog and social media accounts.
"On New Year's Eve, I was diagnosed with terminal cancer. Innumerable tumors were found throughout my lungs, liver, lymph nodes, ribs, and spine. I was on the living room floor leaning over the report, head in my hands," Marczewski wrote in a Nov. 12, 2020 blog post. "Six months to live. Two percent chance of survival."
But, Marczewski is a survivor who is determined to succeed.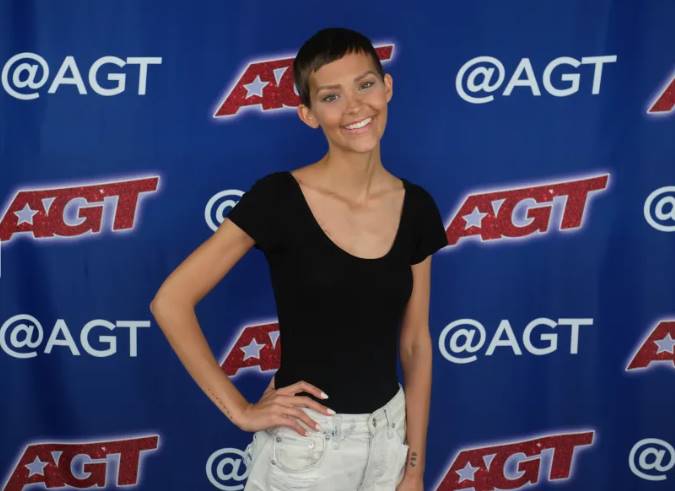 She announced that she was cancer-free in a Twitter post on July 21, 2020, writing, "BUT FOREVER THIS TIME. Go ahead and tag someone who needs this!!!"
However, her cancer battle continued after another diagnosis, which she wrote about in a March 9, 2021,  sharing, "I have had cancer three times now, and I have barely passed thirty."
Eventually, Marczewski made it to "America's Got Talent," and her story and musical gifts will soon be revealed to millions of viewers when the show airs.
Her excitement about her "AGT" audition is palpable in a recent . The post shows a picture of her on "AGT" in the background, with her friends in the foreground, and is captioned, "Here's a blurry picture of me and my friends in front of me ON TV!!! Can't wait to see the whole audition. Tuesday cannot come soon enough!!"