"Michael Jordan Hung in the Air, Tongue Out and Made a 360 Dunk": Magic Johnson Reveals the Greatest Shot That Was Never Televised
In the history of the games, there have been only a handful of players who have created as many magical moments as Michael Jordan. He was an artisan with the ball. His extraordinary hang time coupled with his enormous hands helped him pull off moves others couldn't even conjure in their dreams.
In fairness, MJ was an artist disguised as an athlete He was a man capable of leaving fans amazed with tough shots, and a superb offense and defense. Over the course of his career, His Airness has shown both fans and players alike some incredible highlights.
All you have to do is ask Lakers Legend, Magic Johnson. The five-time NBA Champion claims that Jordan has the greatest moments in basketball history. One that left him and the players around him stunned.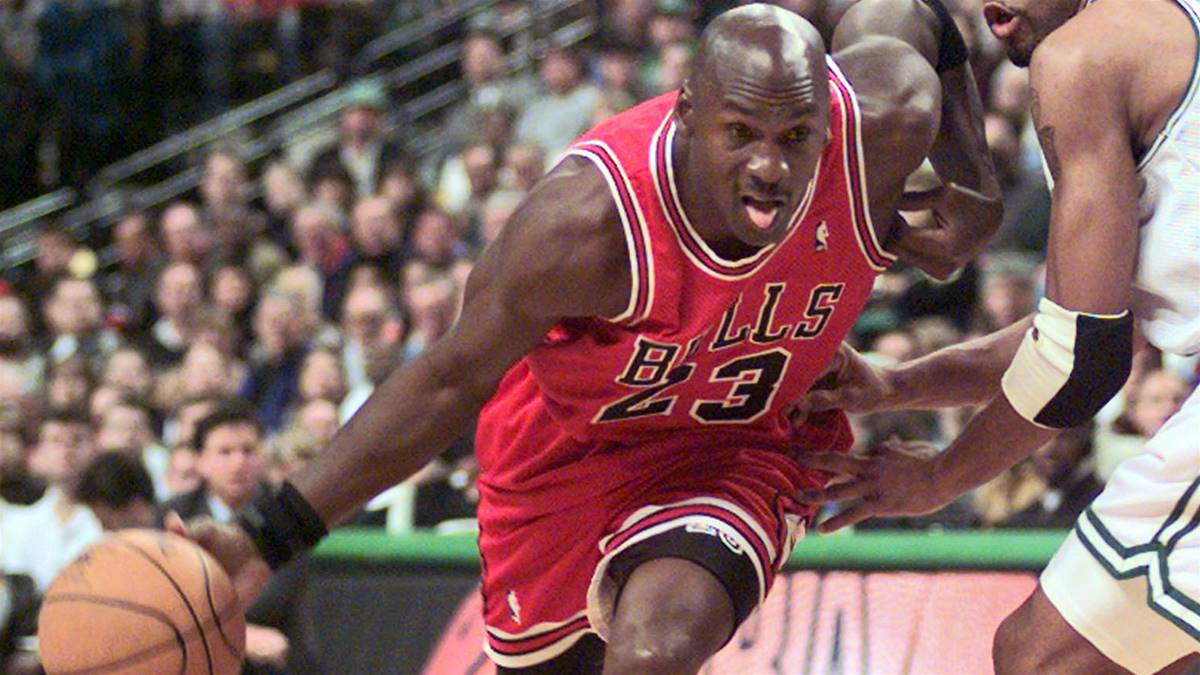 Magic Johnson claims Michael Jordan scored the greatest bucket ever and it was in practice
Over the years there have been many great players to come through the ranks in the NBA. Lakers Legend, has had the pleasure of seeing a good number of them perform right in front of his eyes.
However, the one player who left him star-struck on more than one occasion was none other than Michael Jordan. Magic has had plenty of encounters with MJ both in-game and in practice. And, in his 13-year career, he has seen many amazing things.
So, when asked about the greatest shots he has ever seen on Jimmy Kimmel Live, he tipped his hat to his hero Julius Erving, giving him third place. But, he has the top two spots reserved for Michael Jeffery Jordan, and his first pick, unfortunately, was never televised.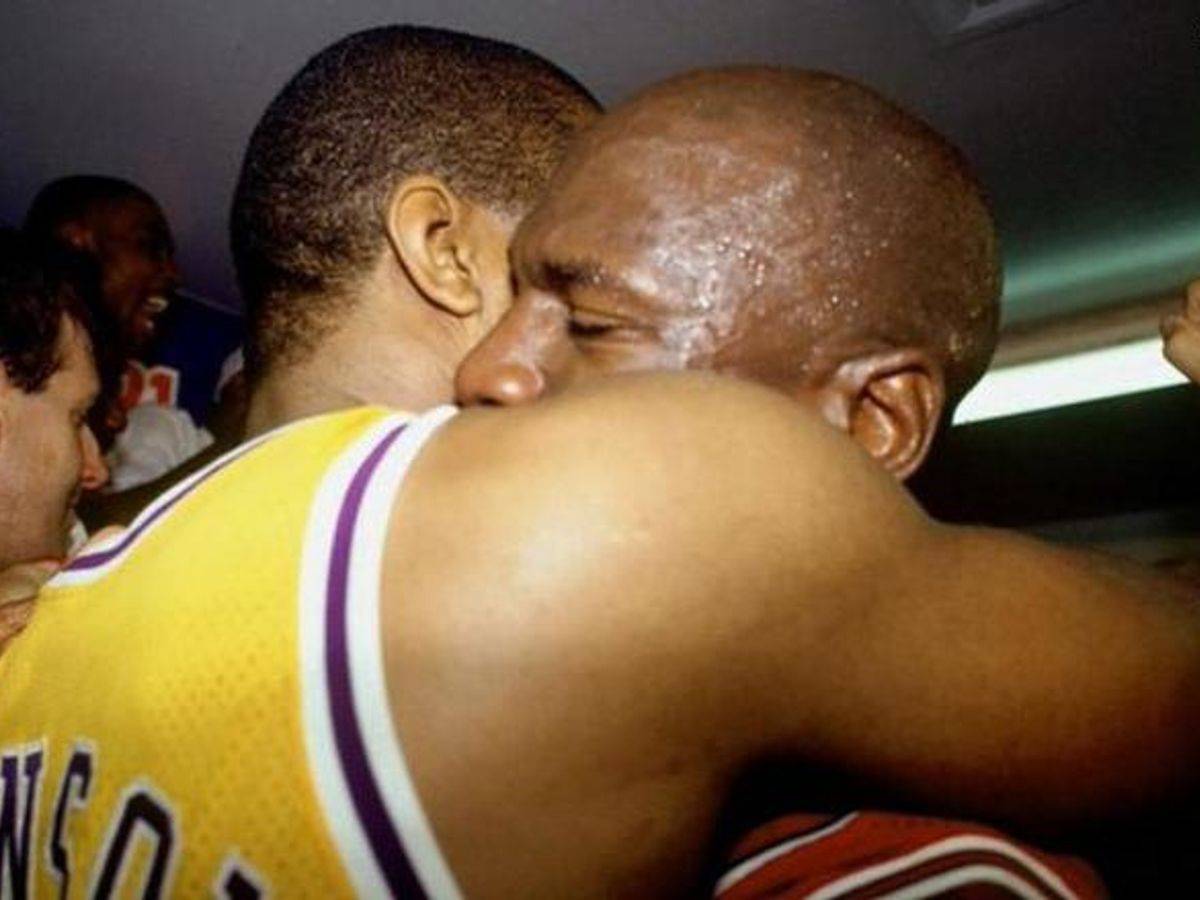 "Now, this is the greatest shot I've ever seen. He came down the right side…took off, and David Robinson also took off, and he said, "Okay! Imma just sit here in the air…cause I know David Robinson is gonna go down." So, David Robinson went to the ground…he 360…tongue moving…and dunked it. In a practice game…in a practice game! And I was like, "Oh my goodness!", and I was just stunned and all of us were stunned to see him hang in the air that long and 360. Michael Jordan is so incredible!"
If ever they were a special way to score a point, then that was it. It's a shame it wasn't caught on camera. That would have been a heck of a clip on any MJ highlight reel.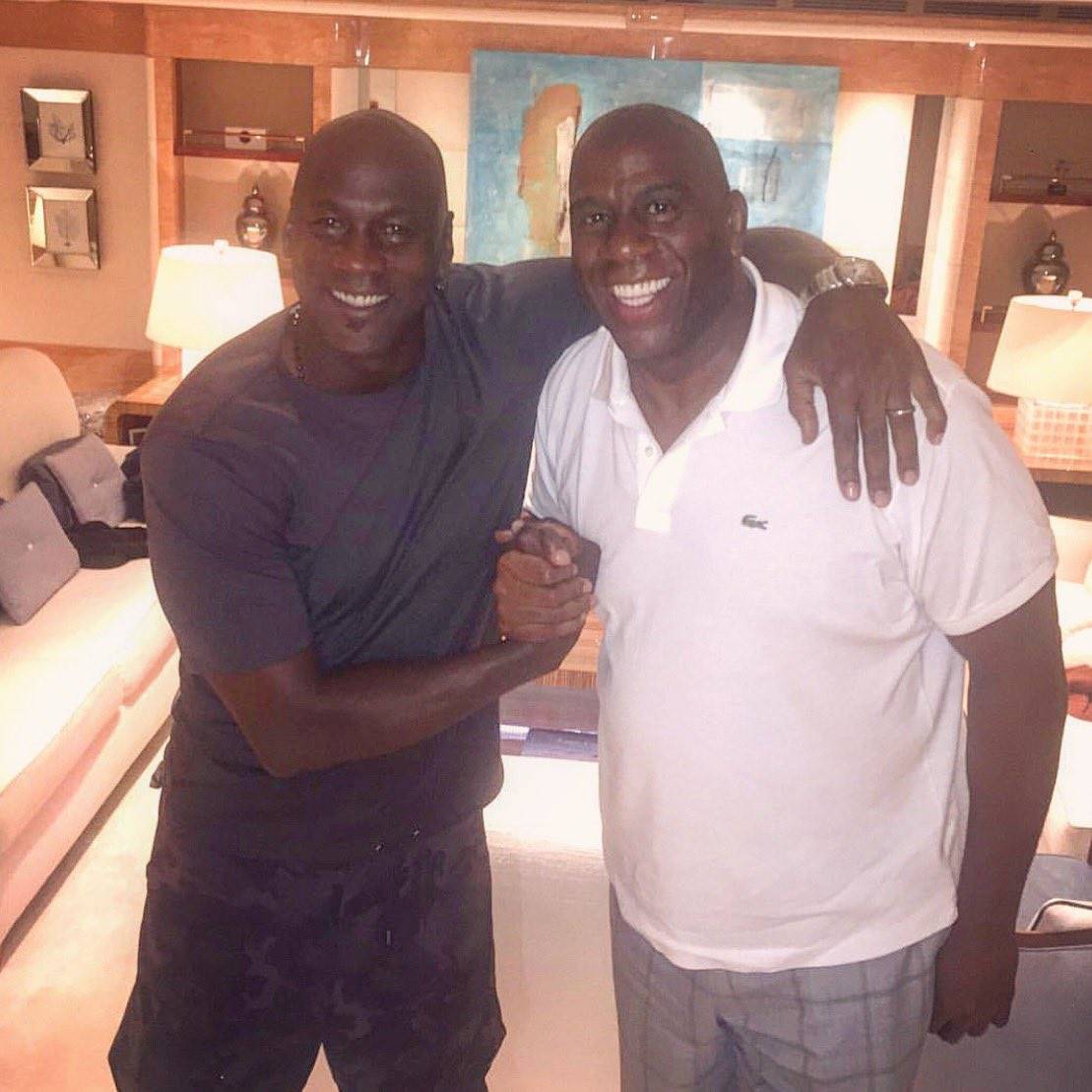 MJ schooled Magic Johnson in practice after the latter talked trash to him
Michael Jordan and Magic Johnson are good friends. But, there were times when things went out of hand. Like back in 1992, when during practice for the US Olympics Team, Magic decided to trash talk Jordan. This of course did not sit well with His Airness and inevitably led to an incredible practice match that saw Team Jordan take on Team Magic, with the former coming out on top.
It was a game that Jordan later described as "the greatest game I've ever played in", and it cannot be denied. After all, Magic Johnson learned there was a new "face" of the NBA soon after.