"That's how I deal with it.": Pau Gasol on How he Chooses to Remember Kobe Bryant Ahead of his Jersey Retirement
As Pau Gasol celebrates the retirement of his Jersey with the Los Angeles Lakers, one of the key topics of discussion was his relationship with Kobe Bryant. As we all know by now, the two saw each other as brothers. "Hermanos" as Bryant often said.
And since it has been 3 years since Kobe's untimely demise, Pau was asked how he deals with it. His answer was not wistful. On a day when his own legacy will be celebrated, he didn't want to be reminded of his close friend's absence.
Bryant had often said that Gasol's jersey should be retried next to his and that he would be there. His absence will weigh heavy on the Spaniard's heart. However, that didn't deter him from giving a very poignant answer.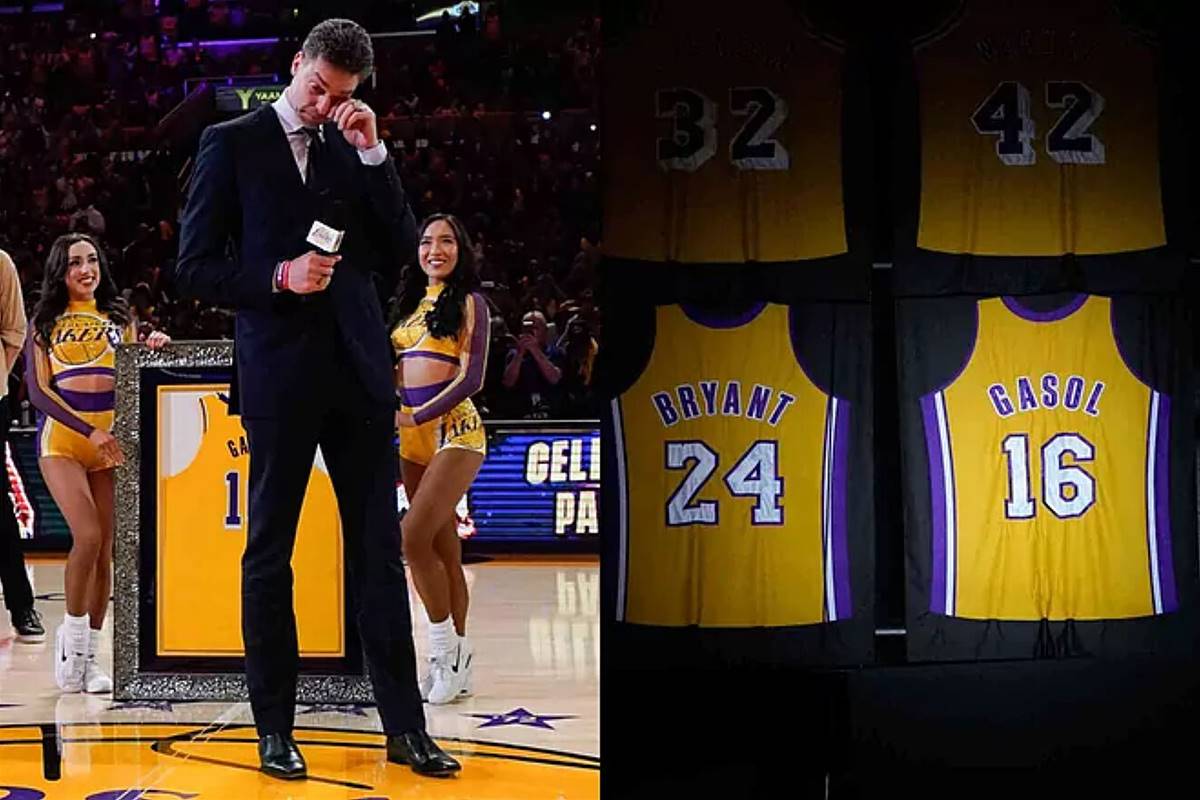 There's nothing I can do about it, other than love his family. That's how I deal with it.": Pau Gasol's answer on Kobe Bryant
When asked about him, Pau had this to say,
There was a lot more from Pau on the topic. He talked about inspiration, why Bryant's demand for excellence led them to 3 straight finals appearances, and how he helped him reach greatness.
Watch the clip below for more from Gasol.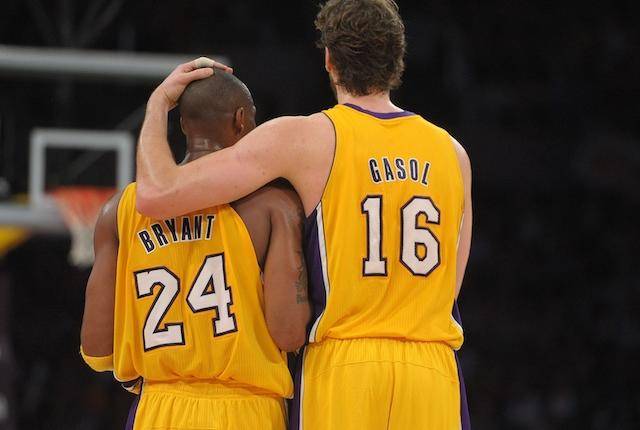 Pau Gasol is getting jersey no. 16 retired
For Pau, tonight is a big night. Perhaps among the most important nights of his life. He will be honored for bringing 2 championships to the city of Los Angeles.
His jersey no.16 will be retired . Pau Gasol's no. 16 will hang on the rafters. The ceremony takes place during half-time of the Lakers-Grizzlies game. With no LeBron James and Ja Morant, this will be something that should take up all the headlines.