Gwen Stefani and Blake Shelton prep for exciting changes at huge family farm in loved-up video!
and are ready for fall and cozy weather, and it appears it has made its way to their farm!
While the couple are based in Los Angeles, where they live with Gwen's kids from her marriage to – Kingston, 17, Zuma, 15, and Apollo, nine – their happy place is most definitely their farm near Tishomingo, Oklahoma.
It is where the two tied the knot in 2021 and where they retreat when they're not busy working in los Angeles or touring , and now they've jet off to the compound to make sure it is in tip-top shape for fall.
Gwen took to Instagram at the start of the week and shared an impressive glimpse of their expansive farm, while they decked it out with plenty of seasonal foliage.
The "Underneath It All" singer appeared ready to work, clad in tall rubber boots as she harvested multicolor corn, pumpkins, and beautiful autumn-hued flowers.
Their harvest proved successful and bountiful, and in another clip Gwen showed off their pick-up truck's trunk full of items to deck out their front door and home with fall decorations.
"We love fall over here," Gwen aptly wrote in her caption, and fans were quick to take to the comments section under the post and rave about their home transformation.
MORE:
MORE: 
"It is the season of harvest and look at the beauty you've created!!" one fan wrote, as others followed suit with: "That is so pretty!!! Multi-talented queen," and: "I love everything about this video," as well as: "Aw man that looks so beautiful! Homemade/handmade is the best! Happy fall y'all!" as another fan of hers also added: "Great job you two. Looks fabulous."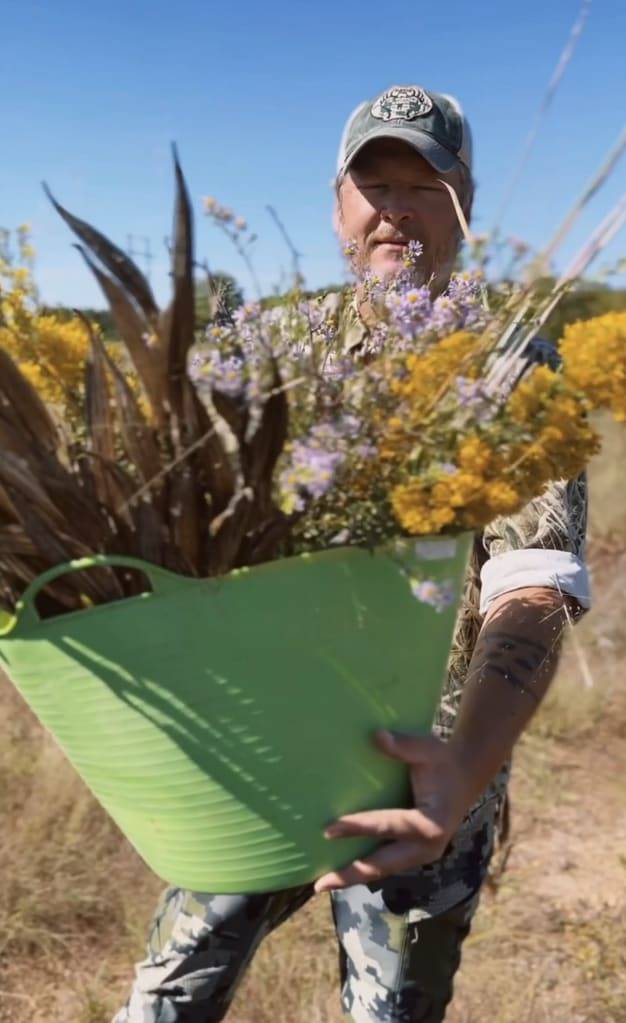 © Instagram
Gwen recently opened up to about her new life with Blake, who she met on in 2015 . "I didn't see any of this coming with Blake," she said: "It was an amazing gift to experience love like that for the first time."
She continued: "He's changed my life… when I [started dating] Blake, that's when I felt home, like, 'Oh, this is where I'm supposed to be, with this guy.'"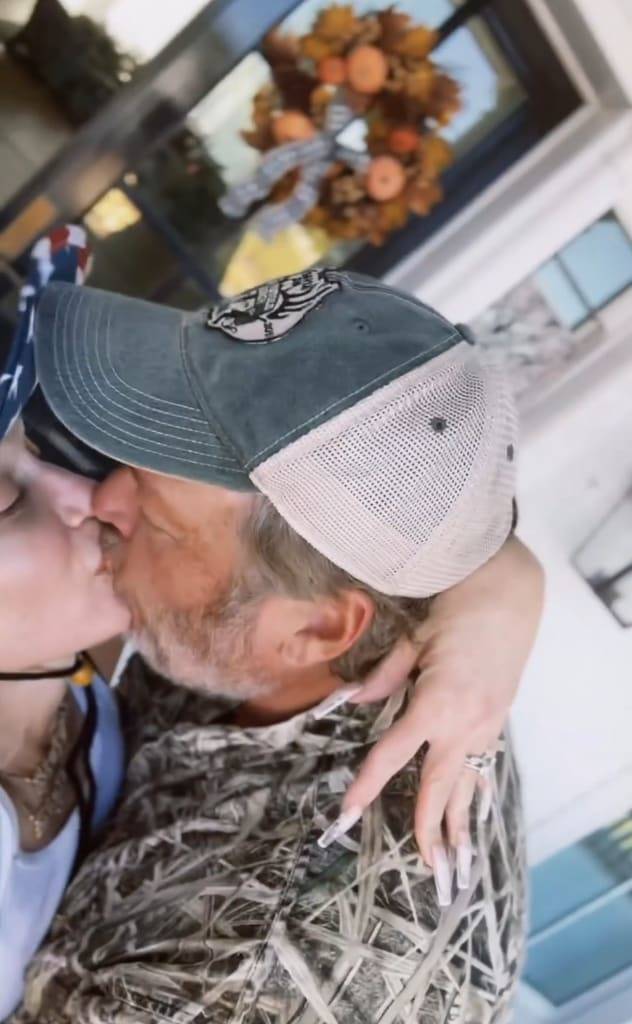 © Instagram
Plus, talking about living at his ranch, she joked: "I am not really a dirt person, a bug person, I don't like that much humidity," before adding: "But it's so beautiful [in Oklahoma], and you kind of feel like you're going into this vortex. Nature – and God – is all right there."
MORE: '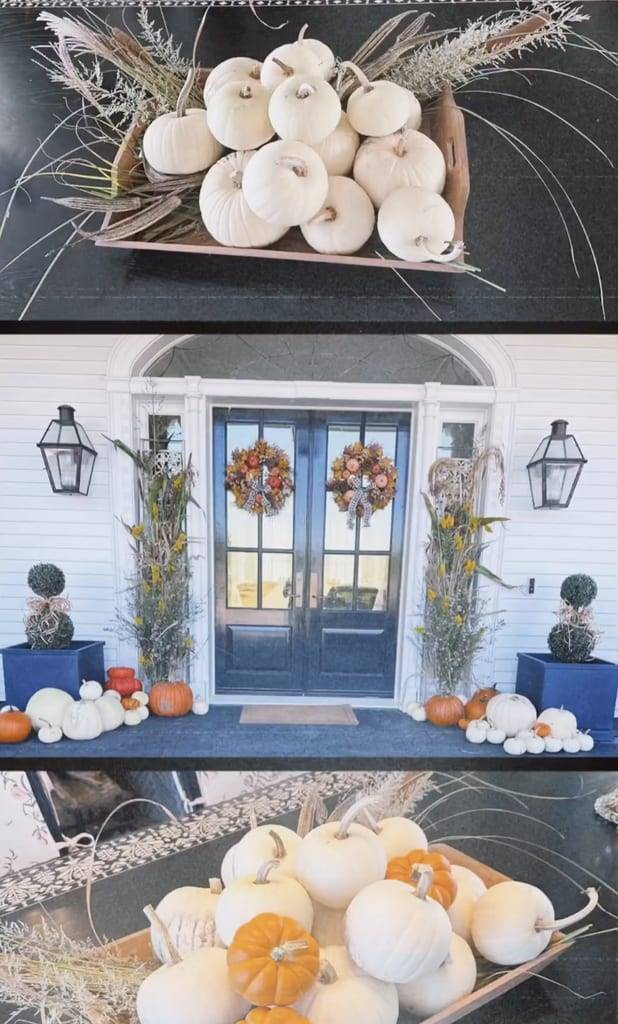 © Instagram
She went on: "When we get to Oklahoma, we're constantly working – and it's a different kind of work. It's probably what my mom was doing back in the day, and now I get it!"