Byron Scott Calls Natalia Bryant 'a Beautiful Person' After Her Speech Honoring Dad Kobe: 'He Loved His Girls'
 was overcome with emotion  of 's handprints at the TLC Chinese Theatre on Wednesday.
Scott, 61, tells PEOPLE that besides honoring his close friend at the ceremony, it was special for him to watch Kobe's eldest daughter  speak about her father. "The first time I met her, she was a baby," Scott says of Natalia, now 20.
"I've known the Bryant family all his life, basically since they've been together, so watching her speak today was amazing," says Kobe's former mentor.
Scott says Natalia has grown into "such a beautiful, beautiful person," applauding the late NBA star for his impact on her as a father. "Kobe did a good job," he says.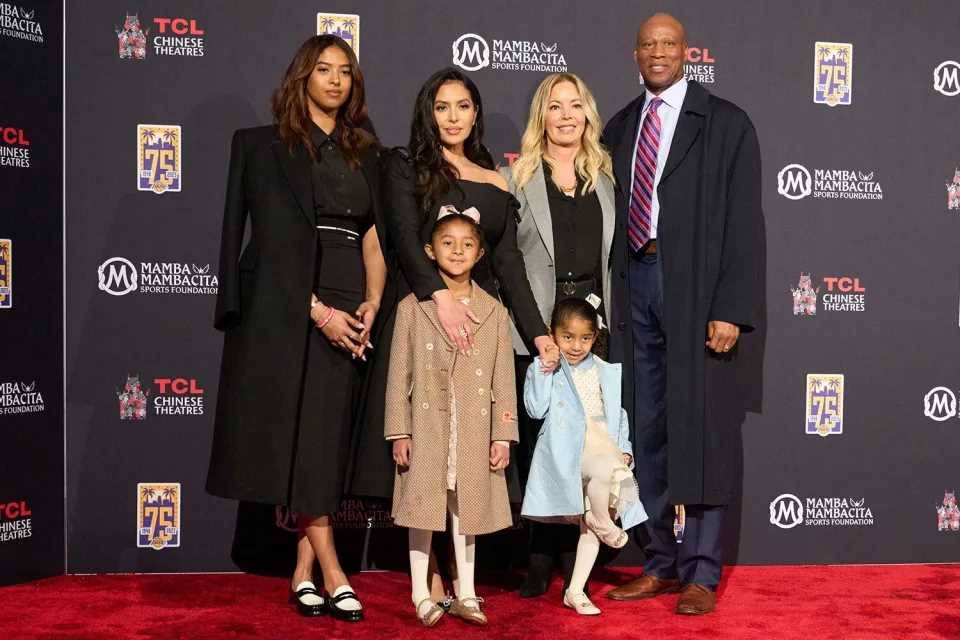 During her speech, Natalia said her father was "the best girl dad any young woman could ever dream of" and "the MVP of girl dads, to say the least."
Scott feels similarly. "She's right," he tells PEOPLE of Kobe being "the MVP of girl dads," like Natalia said. "He loved his girls. I've never seen a father display the love that he displayed for his girls as much as I saw Kobe," says Scott.
Scott took a moment during his speech to thank  and her daughters for asking him to share a few words at the ceremony. Los Angeles Lakers president Jeanie Buss also delivered a speech before the unveiling.
The former Laker said some of his favorite years in the NBA were spent with Kobe, whom he first met when the NBA star was just 18 years old. "We had a bond that I don't think a lot of people understood," he said at the ceremony.
Scott says he "tried not to prepare" his speech too much beforehand. "I just tried to go from the heart, to be honest with you. I didn't want to write any words down. I just wanted to speak from my heart and my love for Kobe."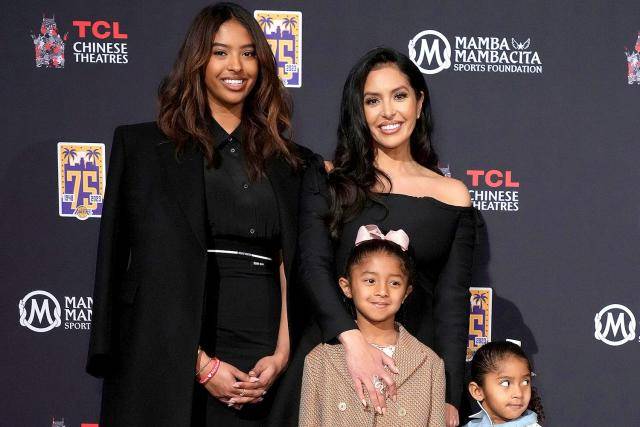 Back in 2011, Kobe became the first athlete to have his hands and feet imprinted in cement at the legendary TCL Chinese Theatre. And to commemorate his legacy, the theatre permanently placed his handprints and footprints in the forecourt of the iconic venue on Wednesday.
Vanessa, 40, watched on as Natalia spoke at the ceremony with her younger sisters , 6, and , 3.
"Being his daughter is one of the greatest joys of my life, and I hope to continue to embody and cherish the many lessons he has taught me," Natalia said.
Natalia also recognized the monumental decision to place Kobe's prints in front of the Chinese Theater. "This day symbolizes the impact that he has had on a city that he loved and cared for so deeply," she said.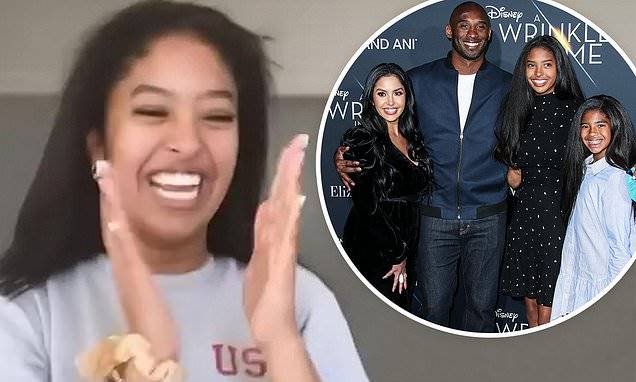 "I encourage you to place your hands in his and take a moment to stand in his shoes. This will be a treasure for the city of Los Angeles and my dad's fans from all over the world to hold and to cherish."
Ending her speech, Natalia said that they will love Kobe "forever and always," and made sure to include , who , in her regards.