Dennis Gates reflects on 'second-best dinner' with Michael Jordan
It almost looks Photoshopped.
Holding a basketball and wearing his signature shoes, Michael Jordan — who many consider to be the greatest basketball player of all time — flashes a grin as he sits on a folding chair in front of old, wooden bleachers.
Sitting next to Jordan is then-California freshman Dennis Gates, who is wearing a staff polo and shorts that — by today's standards — would probably be considered capris.
Gates has quickly endeared himself to MU fans by leading the Tigers to 24 wins wins and bringing in more announced Mizzou Arena sellouts than his predecessor did, but the man who sits to his right might be a little better known by basketball fans.
What brought Gates and Jordan together?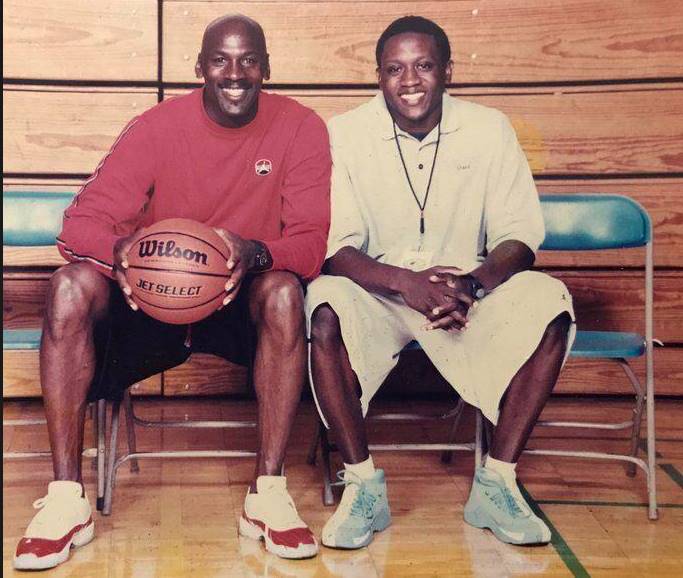 In 2000, Gates was a college freshman working at the Michael Jordan Flight School basketball camp in Santa Barbara, California. Gates often credits camp director George Raveling, famed personal trainer Tim Grover and his experience in the camps as early influencers on his entrance into the coaching world.
"So, it's not just Michael Jordan," Gates said. "It's the entire camp that I was able to be introduced through and influenced me from the standpoint of coaching."
One night during that camp, Gates was getting dinner with Raveling and his best friend Quentin Richardson, who was playing for the Los Angeles Clippers at the time. As a waiter started taking away the fourth seat's cutlery, Raveling and Richardson said they had one more person coming, much to Gates' confusion.
Then, around the corner walked Jordan.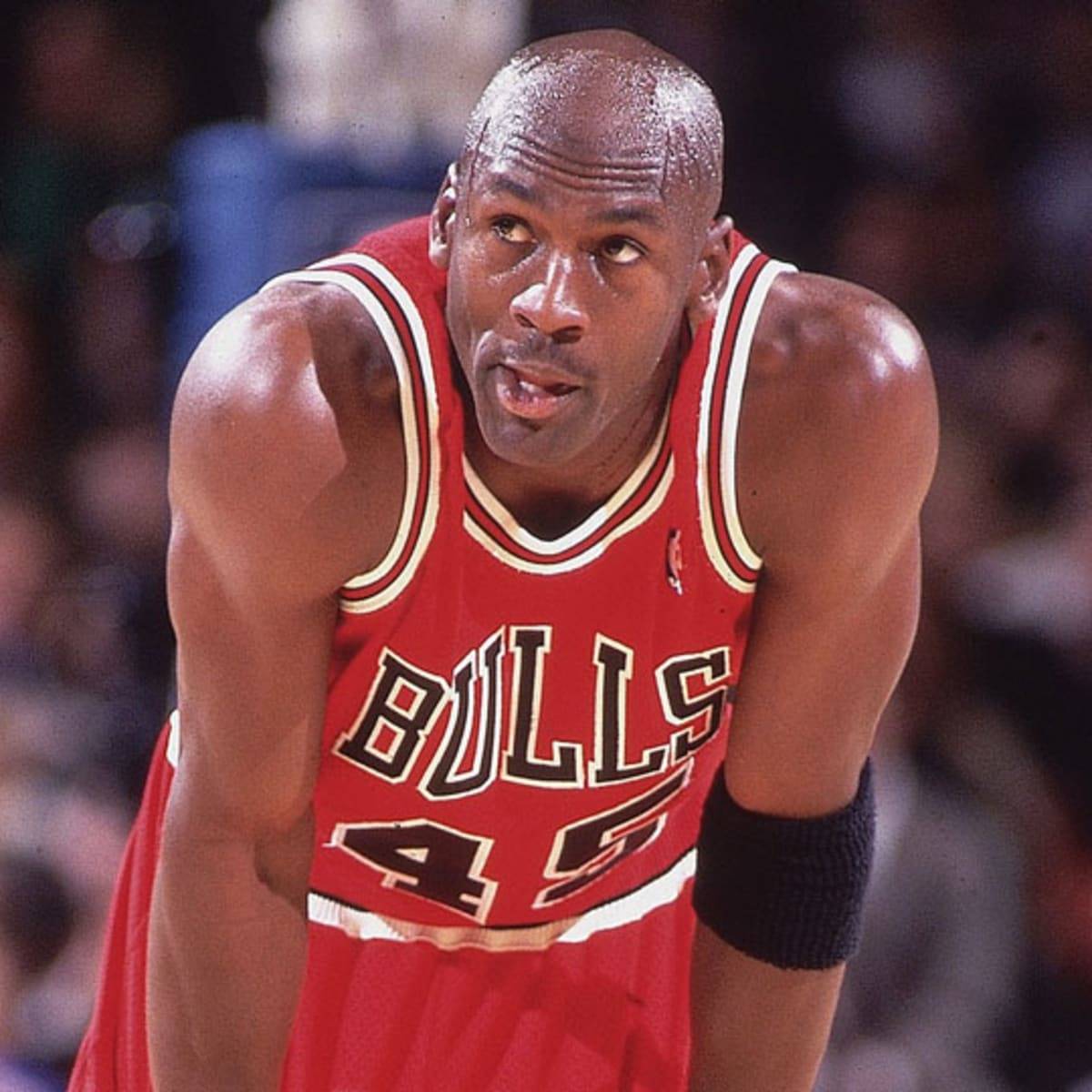 Gates said everything started moving in slow motion the second he saw Jordan. After quickly kicking Raveling and Richardson under the table for not telling him about who the fourth dinner guest would be, Gates began talking to Jordan about life, competition and basketball.
"That goes down and is documented as one of the best dinners I've ever had — outside of my first date with my wife," Gates said as he told the dinner story to Cleveland radio station 92.3 The Fan. "That first date we had tops the Michael Jordan dinner any day of the week."
Gates grew up in Chicago during the rise and dominance of Jordan's Chicago Bulls. 
The high school Gates attended — Whitney Young —
has produced NBA talents like Richardson and Jahlil Okafor and is less than a mile from the United Center, where a statue now commemorates Jordan's basketball legacy.
"You were able to see the championships. You were able to see the progress of the program, the progress of the organization, the ups and downs, but also the perseverance that they showed," Gates said.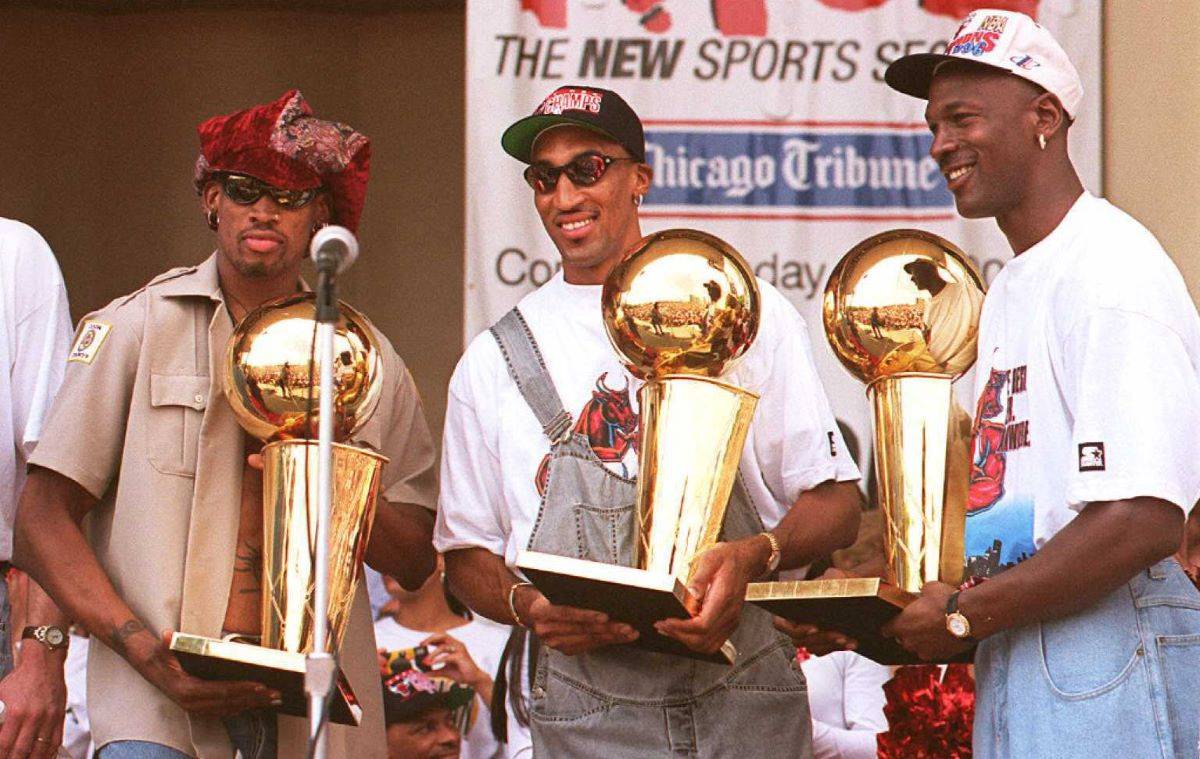 Gates remembers being inspired by the coach who led the Bulls' dynasty teams — Phil Jackson, who is known for his use and popularization of the triangle offense, which ultimately won him 11 NBA championships as a coach.
"I would sit at the table with a notepad and just literally — this was before DVR where you can record anything and rewind — try to draw the triangle offense," Gates said. "I think that had an influence on me, because I was interested in X's and O's. It helped my short-term memory and long-term memory to be able to draw plays on the napkin."
With Gates now the coach at Missouri, it seems that the photograph circulates on Twitter after each big win by the Tigers. Captions often refer to the duo as the GOATs — greatest of all time — but Gates is very clear on who he thinks is basketball's greatest of all time.
"He's definitely the GOAT of my life," Gates said of Jordan.