Kobe Bryant Explained Why Dennis Rodman Was A Better Athlete Than Michael Jordan
Kobe Bryant agreed with Phil Jackson that Dennis Rodman was a better athlete than Michael Jordan.
Phil Jackson won a record 11 championships as a coach in the NBA, to establish himself as one of the best to ever do it. Jackson was excellent when it came to handling big egos and he had to be considering some of the players he coached.
Jackson was, of course, the coach with whom Michael Jordan won all 6 of his championships and Kobe Bryant won his 5 titles under Jackson as well. While Jordan is regarded as one of the greatest, if not the greatest athlete to have played in the NBA, Jackson named Dennis Rodman the greatest athlete he ever coached, back in 2008. Bryant was asked about Jackson's comments back then and he agreed with him, stating that Rodman was a better athlete than MJ.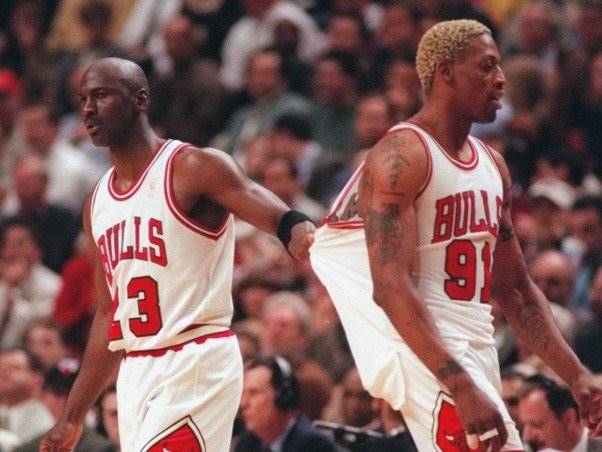 When asked recently who the best athlete he ever coached was, Phil Jackson gave an interesting and somewhat surprising answer: Dennis Rodman.The days of Kobe feuding with his coach are a distant memory, and as such, Kobe backed up Phil's assertion by providing some testimony on the matter in Rodman's behalf."I do not disagree with that at all," said Bryant. "People obviously think of Jordan first, but as an athlete, Dennis was a freak of nature. In terms of his size, he ran like a deer, he could run all day, he could defend from the one position all the way up to the five. Look at one series when he was guarding Jordan when he was with Detroit, and fast forward to when he was with the Bulls and he was guarding Shaq. You don't see athletes like that too often."
Rodman couldn't hold a candle to MJ or Bryant when it comes to basketball skills, but just in terms of being an athlete, there probably wasn't anyone better. As Kobe stated, Rodman was athletic enough to guard all 5 positions and he could seemingly run forever. Rodman also once revealed that Jackson called him the best player he has ever coached and it seems pretty clear that he was a big admirer of Rodman.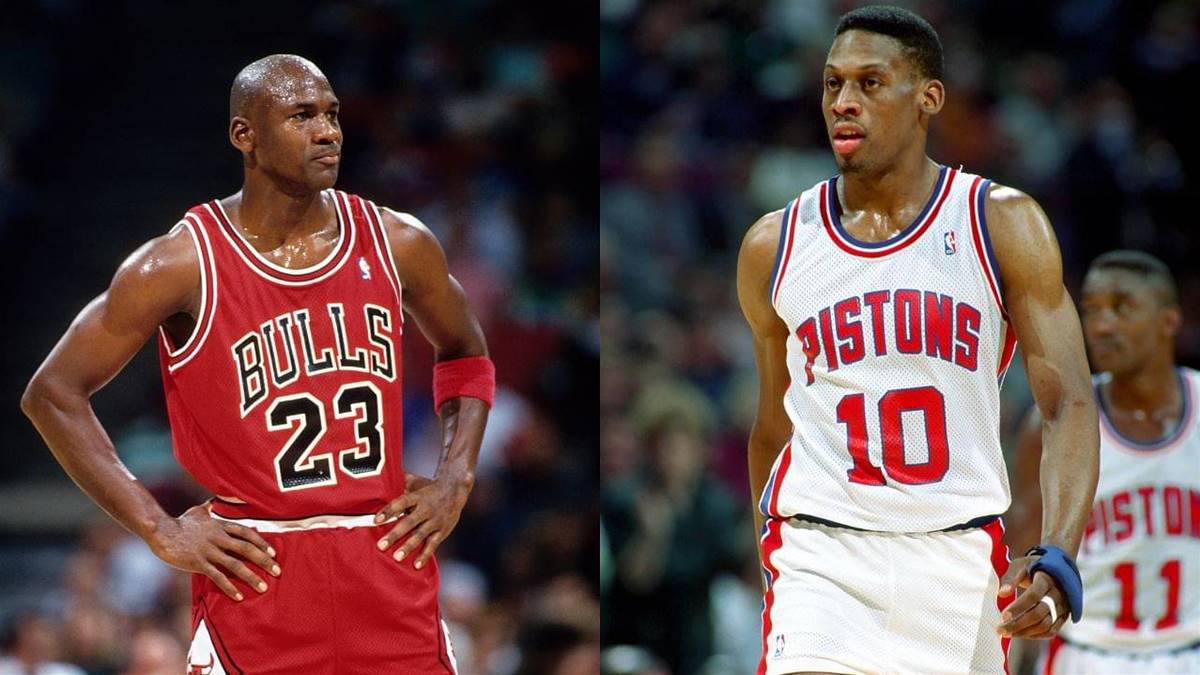 Michael Jordan Shared A Hilarious Story About Dennis Rodman
Jordan and Rodman weren't the best of friends during their time with the Chicago Bulls but they worked exceptionally well together on the court. Jordan kept Rodman in check a lot of times and the Bulls reaped the benefits from it.
To explain just how good of an athlete Rodman was, Jordan once shared the story of how Jackson wanted Rodman to get in shape. He had the team run around in practice where the person at the front controlled the pace. MJ told the group to just jog so they didn't have to run, but Rodman didn't listen and sped off. Jordan revealed that it took the Bulls 4 laps to catch up with Rodman, which shows how athletic he was even when he was out of shape.