Michael Jordan on Larry Bird - "He taught me everything I know about getting in folks' heads."
If we were to count by the number of trash-talking stories,  is the GOAT in that department. One thing all his opponents talk about is the demoralizing effect Bird's trash-talking had on them.  figured that out and did the smart thing - learn from the best. 
MJ and Bird rivalry
Jordan entered the league in '84, around the time the Magic Johnson-Larry Bird era was at its peak. Everyone saw a new generation with Isiah Thomas, and Michael Jordan was showing potential to take over one day, but they still had much to learn.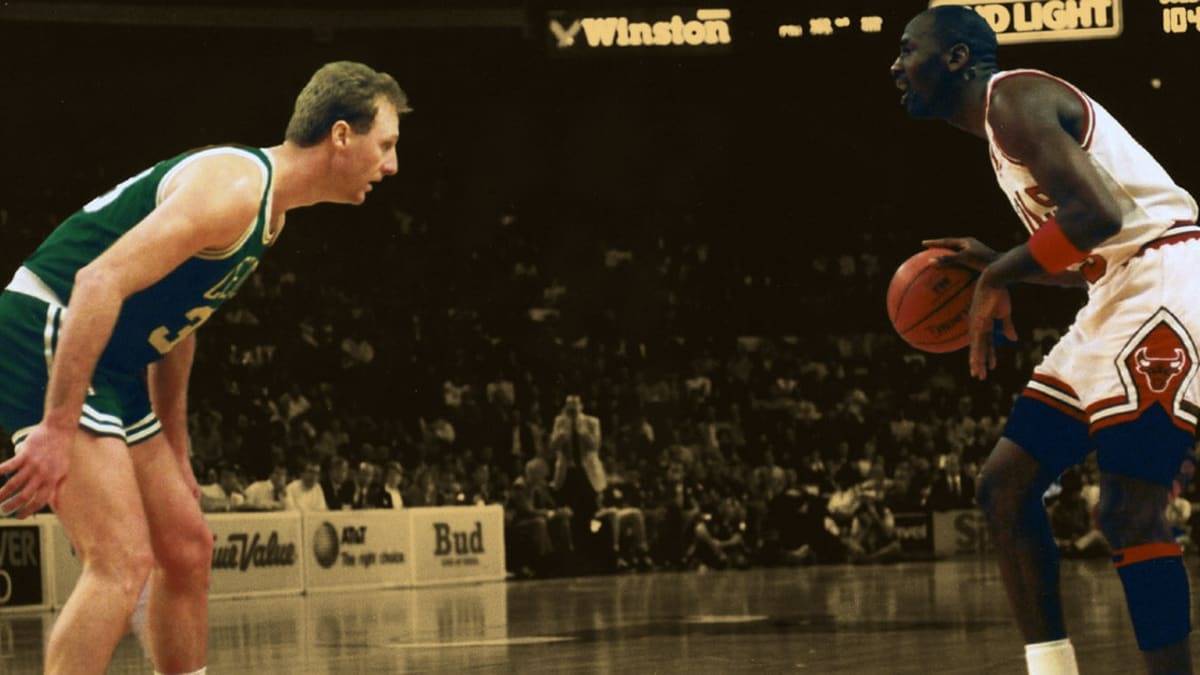 In their career, Bird holds a 17-11 win-loss record against MJ. Not many players can boast that they dominated Jordan in head-to-head battles. On the other hand, the 6-time NBA champion scored 40 points six times in those 28 games, which means he might have won the scoring battle but lost because of a team effort. 
Bird swept Jordan where it matters most - the six times they met in the postseason. Again, Jordan scored at will, averaging 39.7 points in the playoffs against Bird and the  but failed to rally his team to win. At that time, MJ was still learning how to win with the , and it looks like Larry Bird also imparted some wisdom to MJ, which would help him in his career.
"Larry Bird is the greatest trash-talker and mind-game player of all time. He taught me everything I know about getting in folks' heads."Michael Jordan, The Athletic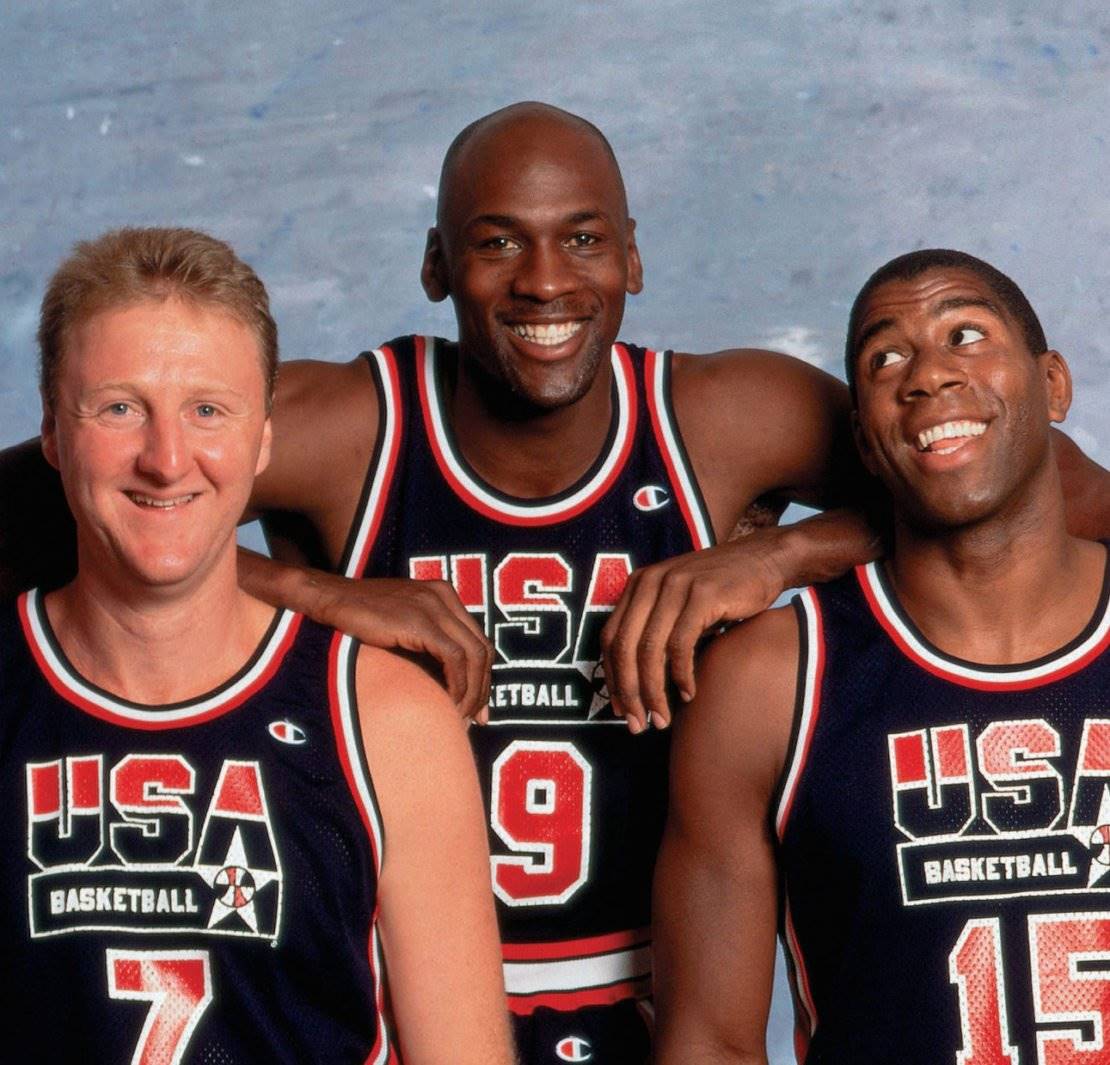 Eventually, MJ learned the ropes and began to dominate opponents by brutally trash-talking them when he thought it would give him that extra edge. Larry and MJ talked trash, but they could back it up, and that made the difference: everyone can talk, but not anyone can play. As with everything else, Jordan learned from the best and took it to insane levels.
Larry Bird the trash talker 
There are countless stories shared by peers and former rivals about how Bird would destroy opponents even without touching a basketball. The thing with Bird is that he always backed up his words. You knew he was The Legend bluffing when he whispered he would destroy you or dominate you, and that could be demoralizing to any defender. The number 33 always loved to rub it in the opposing players' faces.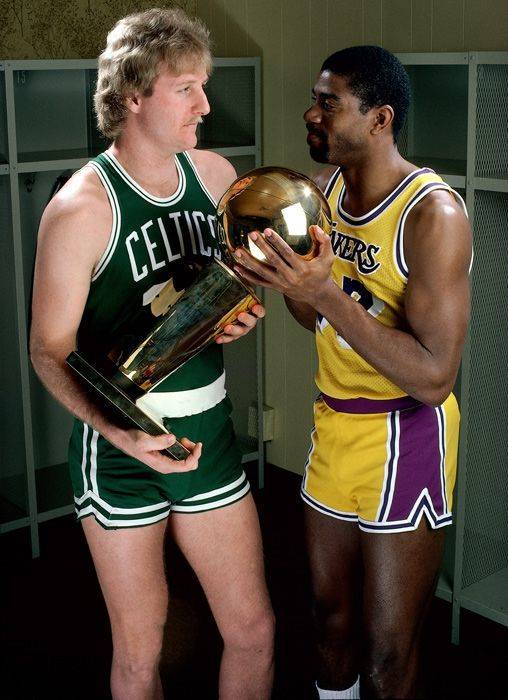 "I was taught at an early age to try and get all the advantage that you can. It helps me feel better, and it gives me confidence, and I don't talk as much as I used to because I can't back it up as I used to. It gets me fired up, and I don't know if it does anything to the opponent; it fires me up."Larry Bird, ">SportsCenter
Even Bird's family was surprised at how good he would be in the pros. Larry grew up as a shy but sweet kid from a small town where everyone knew everybody. He did nothing but play basketball because the family did not have much to offer back then. Not being the most athletic guy on the court, Bird had to get an advantage mentally.
And so we got the answer to the question, "What would you get if you put Larry Birds competitiveness and mind-games in the most athletic guard ever?" You get God disguised as Michael Jordan.