How Kobe Bryant and Michael Jordan's Rivalry Evolved Into a Beautiful Friendship
When  Michael Jordan at the public memorial for   on Feb. 24, 2020, it couldn't help but send an extra wave of emotion coursing over the already devastated 20,000 people at Staples Center and the millions more watching on TV and online.
The biggest global celebrity the NBA ever produced, still at the top of his game after 12 years when a certain hotshot out of Philadelphia's Lower Merion High School joined the league in 1996, turning up to pay tribute to his fellow superstar ?
It was simply momentous. And it illustrated exactly how much Bryant meant to Jordan, who despite being one of the most famous people in the world has not been nearly as there in retirement as some. No post-playing career in broadcasting, no podcasts, no sequel.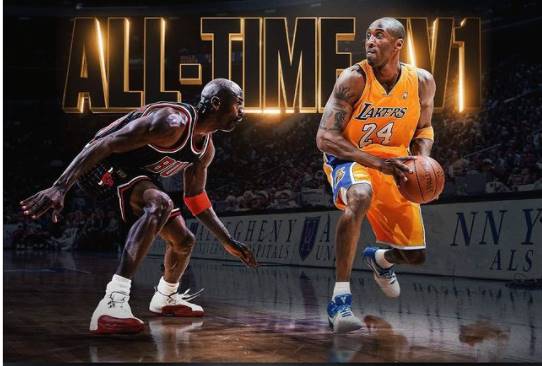 But there he was at the memorial, tears streaming down his face as he eulogized the man he called his "little brother," recalling how the eventual five-time NBA champion was ever eager to pick his brain, even if that meant a phone call at 2 a.m. or quizzing him about his form in the middle of a game.
"This is what Kobe Bryant does to me. He knows how to get to you in a way that affects you personally...even if he is a pain in the ass," Jordan cracked.
And Jordan will be there to celebrate his friend May 15 when Bryant is posthumously inducted into the Naismith Memorial Hall of Fame as a member of the 2020 class.
"I was thinking, at first, I might be a little somewhat nervous about it, but then I realized I'm not going to be nervous about showing emotions for someone I absolutely loved," Jordan  in a recent interview. "That's the humanistic side of me—people tend to forget I do have one."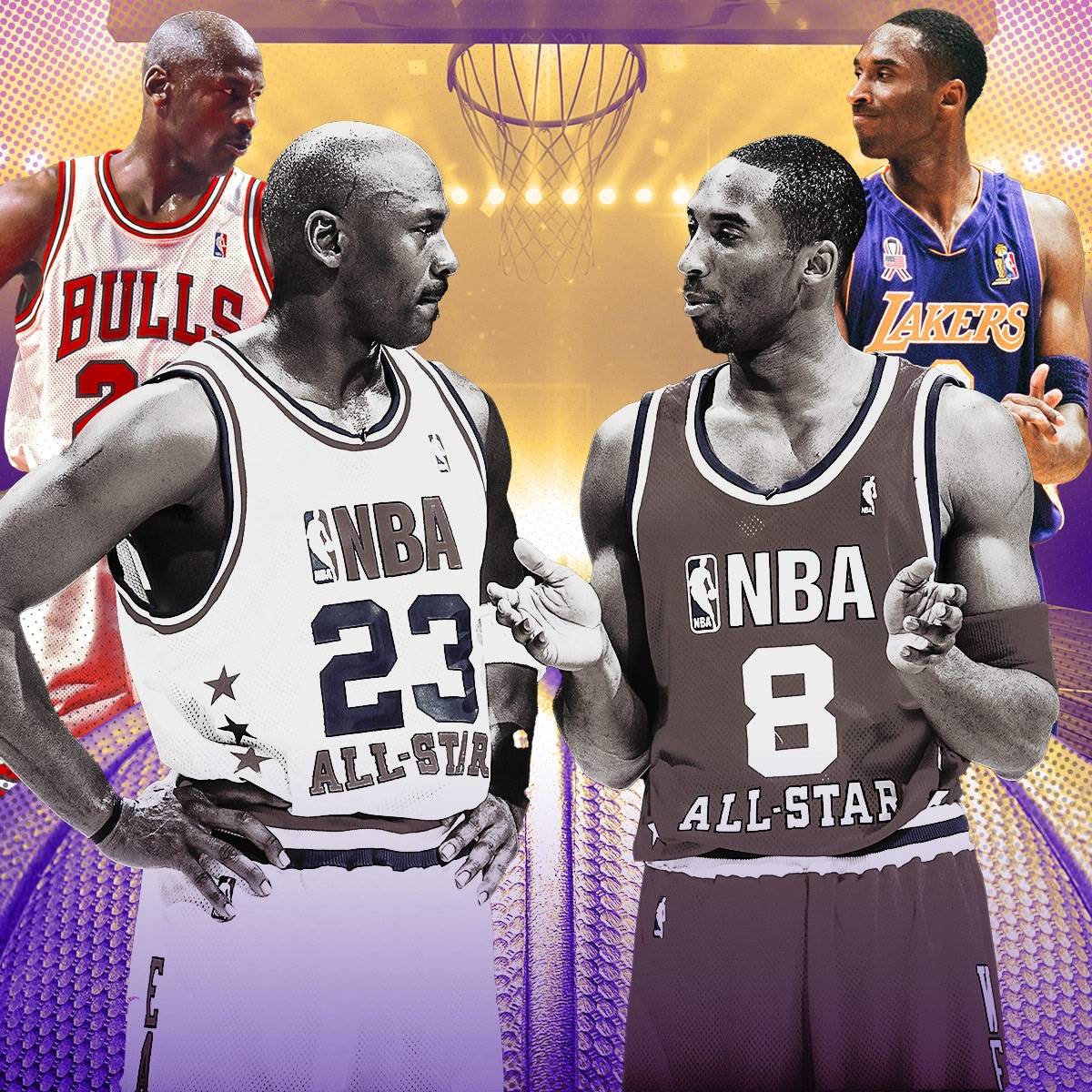 The ceremony was postponed for nine months due to the coronavirus pandemic, but it was only right to wait for a time when it would be safer for Bryant's fellow legends, friends and family to gather for an in-person event, which will be televised on ESPN from the Mohegan Sun Resort & Casino in Uncasville, Conn.  Vanessa Bryant will be accepting the honor on her late husband's behalf.
Before heading to Connecticut, she and her daughters visited the special exhibit she curated at the Hall of Fame in Springfield, Mass., "Kobe: A Basketball Life"—the first time an inductee has been honored with such a display since Jordan himself went into the Hall in 2009. (For the first time, as he was inducted again the next year as part of the 1992 Olympics "Dream Team.")
Fitting for a giant of his sport who accomplished so much and who also happened to begin his career as "the next Michael Jordan." One in a long line, but to many the only one who deserved it.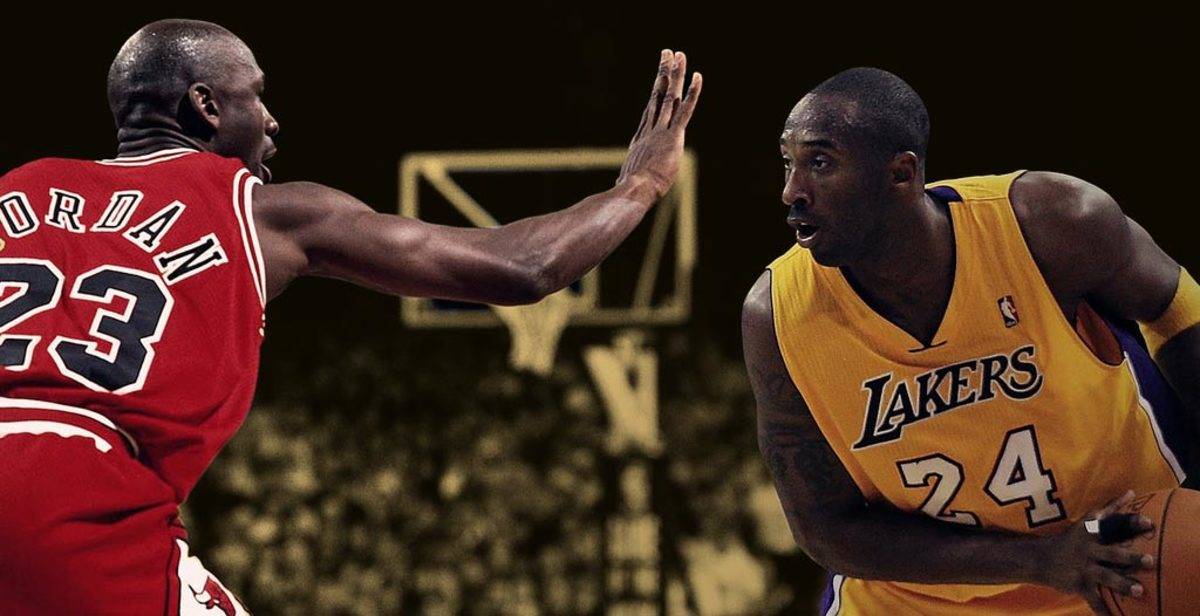 Their careers overlapped for the better part of seven years, Jordan retiring—for the third and final time—as a Washington Wizard in 2003. But it really wasn't until Bryant was gone that—while the world knew that Jordan had been idol, the teen phenom studiously studying tapes of Jordan in action and styling many of his own moves after him—we got to really see how important Bryant was to Jordan as well.
"Maybe it surprised people that Kobe and I were very close friends," Jordan said at the memorial. "But we were very close friends. Kobe was my dear friend. He was like a little brother. Everyone always wanted to talk about the comparisons between he and I. I just wanted to talk about Kobe. You know, all of us have brothers and sisters, little brothers, little sisters, who for whatever reason always tend to get in your stuff, your closet, your shoes, everything. It was a nuisance, if I can say that word, but that nuisance turned into love over a period of time."
That dynamic was on full display when an  in 2013 to name the stars from all different eras he'd love to go one-on-one with. Bryant was among them. "I don't think I would lose," the long-retired star said, smiling. "Other than to Kobe Bryant, because he steals all of my moves."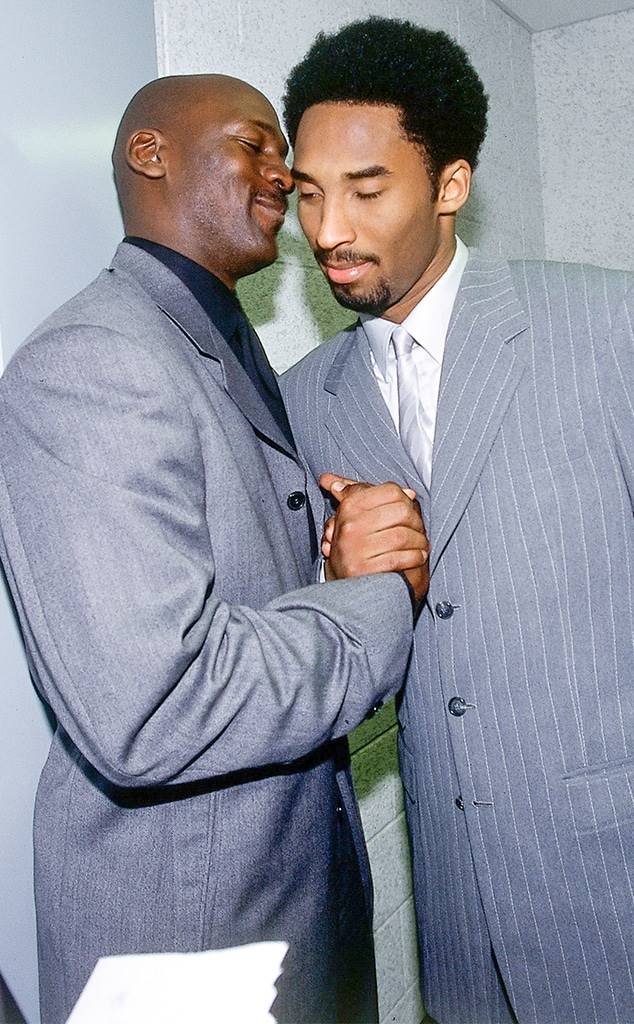 Responding to that quote, Bryant later , "Domino effect. I stole some of his..this generation stole some of mine #thecycle."
That earnest response was indicative of the Mamba Mentality mode he started cultivating in the early '00s, an intensely serious approach that didn't leave a lot of room for the more personable Kobe that emerged he retired. But by then, injuries starting to take their toll and the end of his own Hall of Fame-caliber career in sight, Bryant wasn't bristling so much at the Jordan comparisons that had started right out of the gate.
"I appreciated them, but after a while it just got old," he in 2013. "They eventually faded away because I was putting together my own identity. But I'll never forget how much I learned from MJ. I got so much from him. I knew what he did, I knew his moves and I used them. But for me the comparisons didn't work because our situations were totally different. I came straight out of high school and played with a dominant big in  Shaquille [ O'Neal]. Man, I was so young when I got to the NBA. What was I, like, 17? I mean, 17! The more you think about it, my situation was completely different than MJ's, so the comparisons were just, you know, I stopped paying attention to them."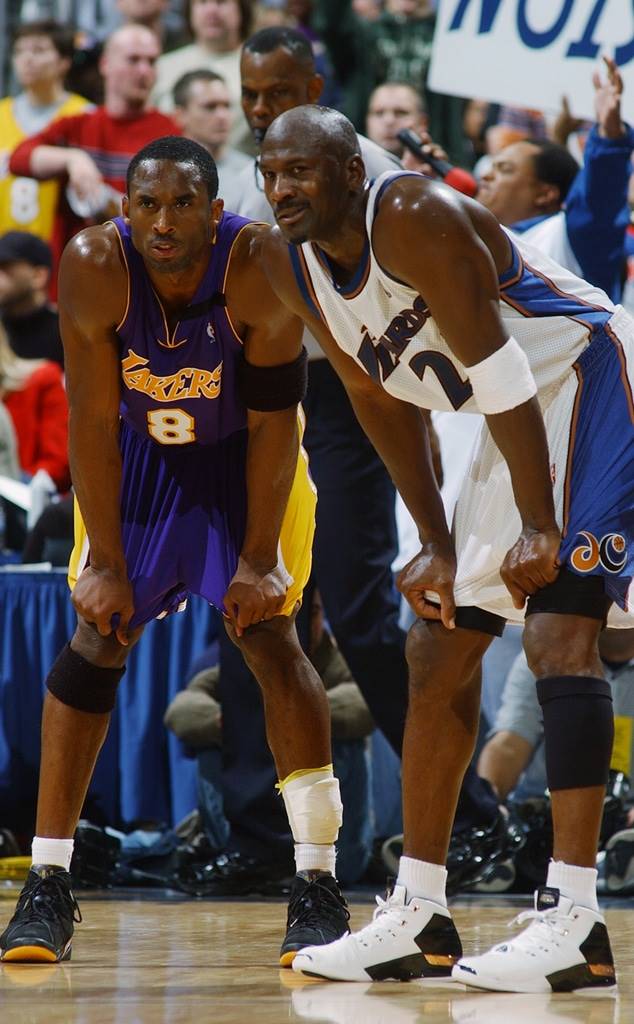 "I don't mind that now," Bryant continued. "It's different now that I'm at the end of my career and I can look back. Fans will always want to know who's better and like to compare players, and I love that. That's what I used to do. That's why people are into basketball, because it's fun to debate those kinds of things."
Not to mention, he and Jordan had become buddies, having plenty to talk about over the years as Bryant came into his own as a champion, first in tandem with Shaq and later leading the way on the Lakers' 2009 and 2010 championship squads. Told by a reporter during the NBA Finals in 2008 that Jordan had recently said something flattering about him, Bryant grinned and said, "MJ was talking about me? That's my man!"