Magic Johnson shares a trash-talking story involving Larry Bird: 'You did all that running for nothing'
NBA legend and HOF  accumulated numerous individual and team achievements throughout his astonishing career. On top of that, many trash-talking stories epitomize his basketball brilliance and mentality, which he played with the Celtics.
Bird trash-talked with style
It seems new stories about Bird's impeccable ability to trash-talk his opponents' surface every once in a while. Recently, even his greatest rival  shared one while remembering his battles with Bird.
Magic and Bird faced numerous times in their career with their most important matchups that happened on the biggest stage, the NBA finals. While making an appearance at the AOL National Sales Conference, Magic talked about one instance in which he had to guard Bird and, Larry being Larry, told him what he was going to do before he actually did it.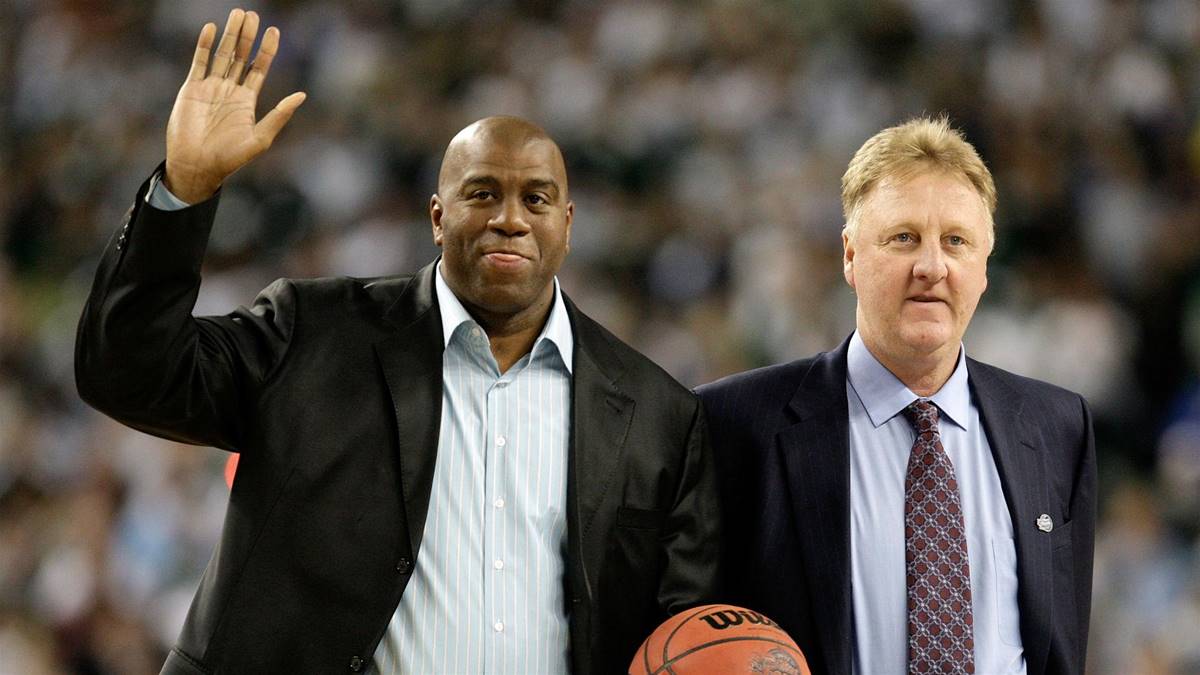 DJ is coming down with the ball, and he passes to Larry in the corner. My first job was to stop DJ, but now I had to go out and close Larry Bird. So as I am running to Larry, he's talking trash to me. I don't know why you are running out here. Who says that in the middle of the game? He said I'm going to wait until you get one step away from me, and then I'm going to shot it right in your face. So I got one step away, he shots it, and it's all net, three-pointer. He turns to me and says, 'you did all that running for nothing.' Magic Johnson, via jonulrich
They changed the game
Bird and Magic saved the NBA, and stories like this one perfectly describe who Larry was as a player and competitor, with Magic showing a lot of respect for his former rival. Bird's confidence, especially shooting the ball, was rarely seen throughout NBA history, and unlike many other players that talked a lot of trash, Bird would always back it up. Just ask all those NBA players who had to guard him throughout the '80s; many of them probably still have nightmares when remembering Larry in a Celtics jersey.