Michael B. Jordan shares how he used Kobe Bryant as an example for CREED II role
There will always be sadness when we all remember  and  Gigi Bryant, who tragically passed away after a helicopter accident in Calabasas, California. Many different homages happened between then and now but   homage is definitely one of the most beautiful. In his CREED III film, his character is father of a little girl. During a recent interview on Indiewire, the film director revealed he used Kobe Bryant and Gigi Bryant's father-daughter relationship as an example to use for his Adonis Creed role. B. Jordan also explained how special that relatioonship between fathers and daughters tend to be.
Michael B. Jordan's tribute to Kobe and Gigi Bryant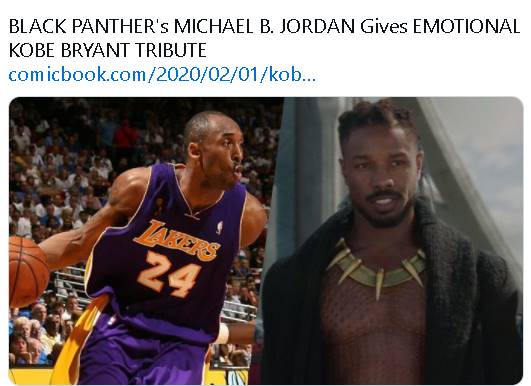 This is what Michael B. Jordan said: "Muhammad Ali was one of the models for Apollo Creed, and of course, he has a daughter, Layla. So that was something that was stirring around in my head, how to make it fresh and different, and I kind of knew at the end of 'Creed' that I wanted to have a daughter. We were on the 'Just Mercy' tour and Kobe Bryant hosted a screening. And [Jordan's 'Just Mercy' co-star] Jamie Foxx has a strong relationship with his daughter, who was into basketball, she was playing basketball.
"And Kobe's sitting there talking about Gianna and basketball and the Mamba Academy and everything. I just remember stepping out of myself for a second, and I'm looking at these guys that I have real admiration for and hearing them talk about their daughters. I was like, 'Man, I'm pulling from all of this right now for the movie. I wanted to honor these kinds of relationships and what it means to be a girl dad." Creed III is the third installment of the Creed franchise within the Rocky film universe. Michael B. Jordan is making his directorial debut with this film and it's out worldwide right now.