Charles Oakley says Michael Jordan would have won six titles even without Scottie Pippen
The tandem of  and  is still considered to be one of the best duo's in NBA history, and with sound reasoning. They stormed the 90s of NBA basketball, winning six championships together and cementing their place amongst the biggest names of the game. Although they looked like brothers on the court and off it, their relationship has fallen off drastically over recent years, primarily thanks to Pippen. That has led to various NBA personalities and former players criticizing Scottie, as Charles Oakley even said that MJ could have won without him.
Once brothers
When you think of those gloriousteams of the 90s', you instantly think of MJ and Scottie dominating hand in hand and looking like the perfect pair of teammates. It certainly looked like they enjoyed playing with each other, doing their roles, and creating a dynasty in Chicago.
But 25-30 years later, the dirty laundry got out, Scottie got tired of being the #2 to Jordan's throne, especially after "The Last Dance" aired. The portrayal of Scotia as a sidekick while showing a couple of his flawed moments like refusing to enter the game or delaying his surgery into the season left a bad taste in Scottie's mouth, who decided to launch on his former brother Michael, bashing him with various controversial statements.
Oakley goes into Scottie
It was a shock to see for all NBA fans, and especially those who grew up watching them together. Most fans and even former players are judging Scottie for his comments and accusing him of burning bridges for the sole purpose of selling his book.
 was known as MJ's bodyguard on and off the floor at the start of their careers in Chicago, as he spent a bit of time playing with both Michael and Scottie. He also recently published his new book "The Last Enforcer," as he is doing various media interviews and giving us interesting takes and stories.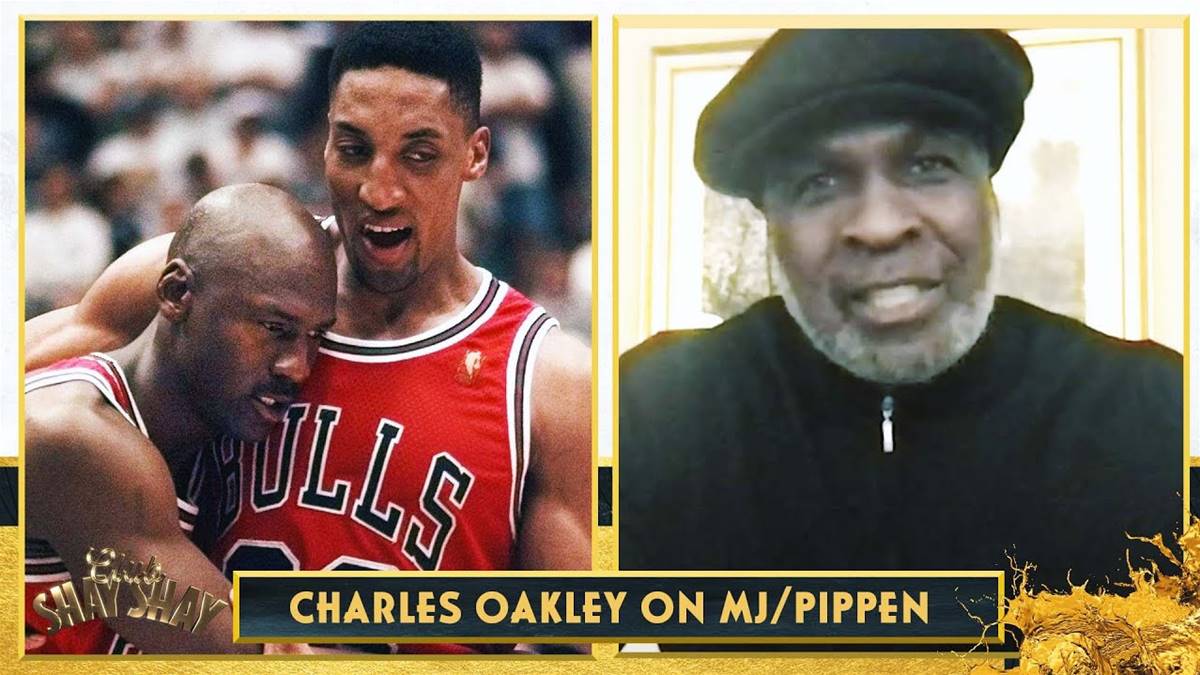 While talking with Shannon Sharpe, Oakley reflected on the whole MJ-Scottie drama and shared how he thinks Jordan would have been fine even without Pippen:
"For Mike and Scottie, I think it' something else besides 'The Last Dance' because yeah, Scottie, they didn't give him a lot of headlines like they did Dennis Rodman or Kerr, but I think Mike could have won without Scottie...you just gotta live with it."Charles Oakley, Club Shay Shay
Obviously, it's hard to say that, considering how impactful Pippen was for those Bulls teams. Jordan might be the GOAT and the unquestioned #1 of those Bulls teams, but he himself admitted on numerous occasions that he couldn't have done it without Scottie. Although Jordan was responsible for scoring and finishing games, Pippen led the Bulls in assists, rebounds, and all major defensive stats while being the second scoring option.
Pippen's role on those teams was of extreme importance, and MJ knows it, but that doesn't justify him bashing his teammate and his legacy. That is why Oakely and a lot of other people are downplaying Scottie's impact and legacy, forgetting how good he was amidst all those controversial comments. It's sad to see Pippen's great career get overshadowed with him looking like a bitter old man ranting about something that happened 30 years ago.