"He used to walk around the locker room with all the samples" — Rip Hamilton shares one of the coolest elements of being Michael Jordan's teammate
Some may not know, but one of the perks of having  as your teammate was being among the first to see Jordan sneakers and apparel before it was even released. What's even more interesting, MJ himself was the model. That's according to former  guard .
MJ was great at marketing
To date, estimates say Jordan is worth $1.7 billion. A huge part of that enormous success was the immortalization of his world-famous Jordan Brand. And apparently, MJ was well aware that young hoopers yearn to don the GOAT's brand.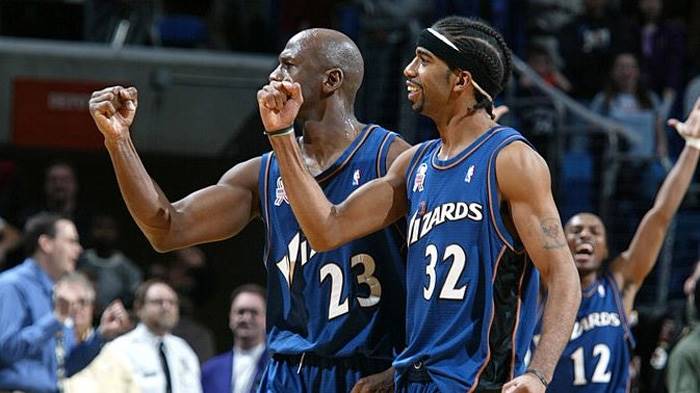 According to Hamilton, who played one season with Jordan in Washington, Jordan was amazing in marketing the yet-to-be-released Jordan products. Rip said "His Airness" would show up in the locker room rocking Jordan samples to see how they would react. And more often than not, Jordan got the response he wanted from them.
"" Hamilton told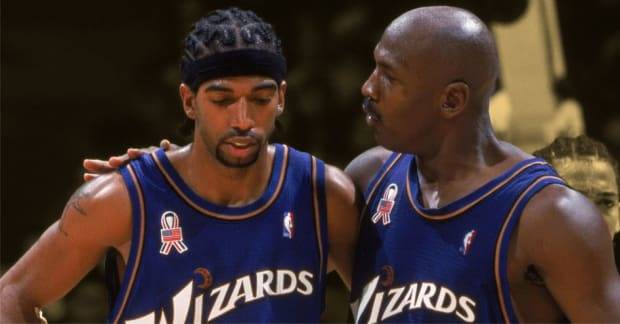 Classic savagery
Given Jordan Brand's stature, there's no wonder why almost every NBA player fancies being included in the renowned sneaker line collection. During his playing years, Hamilton was also one of them. Hoping to maximize the golden opportunity of learning Jordan's take on the idea from the man himself, Rip decided to ask Jordan about it personally.
It must be taken into account that it happened circa 2001-02, four years before Hamilton earned his first All-Star appearance. As expected, Jordan gave Rip his signature savage response.
"" Hamilton .
Eventually, Hamilton finally got his Air Jordan 14 Rip Hamilton PE released. The sneakers hit retailers in April 2019, and that moment marked the day he became worthy of the Jordan Brand.